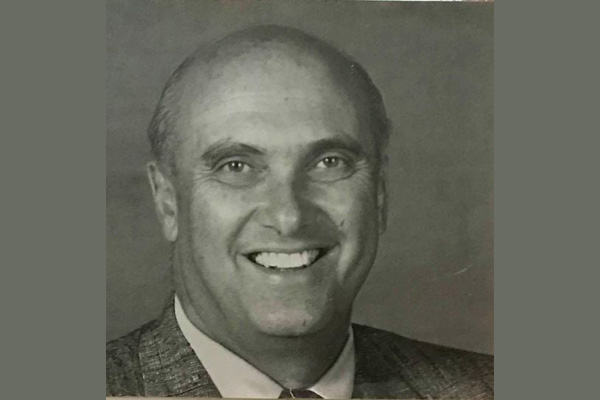 Harold Pollin passed away at his home in Portland this week on Aug. 24, 2021. He was 85.
The Oregon Jewish Community Foundation posted this message and a quote from Harold on their Facebook page:
"With great sadness, we say goodbye to Harold Pollin, OJCF's founder and first chairperson. In Harold's words:
'The giving of tzedakah connects the generations of our Jewish community. As we fulfill this sacred responsibility, we access the best of ourselves, and bring our values to life. As our parents planted for us, so do we plant for the children. We pray that our legacy inspires future generations to do the same.'
Harold, your legacy will continue to inspire countless generations of philanthropists and leaders. Thank you."
Harold was the owner/operator of Pollin Hotels, including Aloft Portland, Hampton Portland Airport, and the award-winning Sheraton Portland Airport. He was very committed to community service and served on boards of numerous organizations as President and Trustee, including Oregon Symphony Foundation (Trustee), Jewish Federation of Portland (President), Portland Jewish Community Foundation (Founding President), Jewish Education Association (President), Oregon Tourism Council, now Travel Oregon (Board Member), Portland Oregon Visitors Association, now Travel Portland (President), Tri-County Lodging Association, now ORLA (Trustee).
Harold was appointed to the Governor's Tourism Council and has been the recipient of the Grant Leo Rose City Award, Portland Oregon Visitors Association (1997), Restauranteur of the Year, 1990 (Oregon Restaurant Association), and Innkeeper of the Year,1992, Oregon Lodging Association.
Cindy Saltzman, publisher of Oregon Jewish Life shared this memory, "Decades ago, my dad and Harold were business partners in a project to develop the waterfront. Even at that young age, I understood that he was a man of integrity and someone my dad trusted and respected. I also remember thinking he was a gentle giant, with his kind smile as he would bend down to speak with me. And in reality, he was a giant. He was a business and philanthropic giant and a visionary. He adored his family and friends. If one of life's goals is to 'leave this world a little better than you found it' then Harold Pollin more than reached that goal.
Donations in Harold's memory may be made to The Oregon Symphony, Oregon Jewish Community Foundation, Congregation Beth Israel, Portland and The Michael J. Fox Foundation.