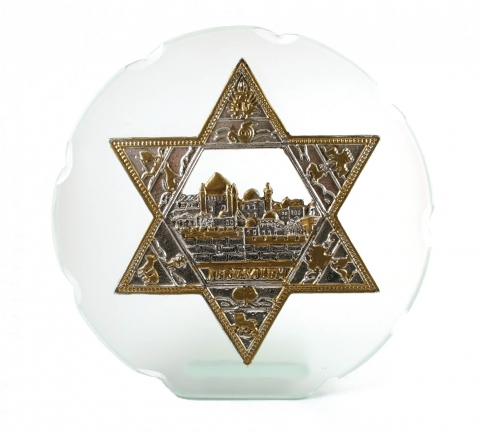 When the first Jews arrived in Oregon in the 1850s, congregations weren't far behind. In the more than 150 years since, synagogues have multiplied, grown and evolved to meet the ever-changing spiritual, life-cycle and community needs of an increasingly dispersed and diverse population.
The first Jewish pioneers arrived in the state in the 1850s and held Rosh Hashanah services in Jacksonville in 1856, according to The Jews of Oregon, 1850-1950, by Steven Lowenstein. The book, available at the Oregon Jewish Museum, provides a fascinating look at those first 100 years.
Founded in Portland in1858, Congregation Beth Israel was the first Jewish congregation in Oregon. Eleven years later, it was joined by Ahavai Sholom, which in 1961 united with the merged Talmud Torah (1893) and Neveh Zedek (1900) to form today's Congregation Neveh Shalom.
Early last century, Portland's Jews continued to found synagogues: Shaarie Torah in 1902, Ahavath Achim in 1912 and Kesser Israel in 1916. Tifereth Israel, founded in 1911, was the city's only synagogue on the east side of the river. When it merged with Shaarie Torah in 1986, the east side was left without a Jewish congregation for several years. Now Congregation Shir Tikvah (2002) and Kehillah Hadashah (2011) meet on the east side, where Neveh Shalom recently launched Mizrach, a Neveh community for people who live on the eastside (see box).
Elsewhere in the state, Eugene's Temple Beth Israel was founded in 1927; in 2008, the congregation moved into its new LEED-compliant (eco-friendly) synagogue. Salem's Temple Beth Sholom was organized in 1937. Corvallis had to wait until 1974 before Beit Am arrived; that congregation plans to launch a fund-raising drive within the year to build a synagogue on the five acres it purchased in 2002. In 1979 Ashland Jews began to worship at Temple Emek Shalom, which built its "beautiful temple building" in 2002. Ashland's second congregation, Havurah Shir Hadash, began in 1985.
The Jewish Community Association of Southwest Washington began meeting the social needs of Clark County's Jews in 1989. It evolved over the years to become a full service Reform congregation now called Congregation Kol Ami. Kol Ami will move into its new synagogue in time to celebrate the High Holidays.
Since the 1984 arrival of Rabbi Moshe and Devora Wilhelm to found Chabad of Oregon, the region has seen even more options become available. This summer, the area's ninth full-time Chabad Center will open. This one in Northeast Portland will be lead by Rabbi Chaim Shmaya and Mushka Wilhelm. Other centers are located in Central Oregon, Eugene, Hillsboro, Southeast Portland, Southwest Portland, Salem, Southern Oregon and Clark County, WA. The Hillsboro Chabad recently purchased a house to renovate to create Hillsboro's first synagogue.
"Jewish people want to be engaged with their Judaism. We only need to make it accessible, inviting and most of all relevant," says Chabad of Oregon Director Rabbi Moshe Wilhelm.
Rabbi Michael Cahana, senior rabbi of the state's oldest congregation, agrees. Cahana says Congregation Beth Israel is exploring "ways for Temple to be a resource to unite the community around issues that are deeply connective. … We want to connect to people's passions." Beth Israel is also planning more cultural arts programs: "We are trying o diversify the use of space to make it inviting and connecting to the Jewish culture."
Now with about 825 member families, CBI "is looking to changing populations to see where needs are."
Like many congregations, CBI has expanded programs and created groups for the aging population and for young adults. Cahana said previous generations often naturally joined the congregation where they grew up, but since many young adults have moved here without family, "joining a congregation is not natural."
Beth Israel's Jews Next Dor (dor is Hebrew for generation) reaches out to young adults whether they are members or not. Young adults attend services at congregations around town on a rotating basis, including once a month at Beth Israel.
At last count, Portland boasts 18 congregations, with at least 21 around the rest of the state. We've come a long way in the past 150 years.
____________________________
Meeting Jews where they live
Congregation Neveh Shalom, Oregon's largest synagogue with more than 1,000 member households, has created Mizrach, Hebrew for east, to help Jews on the east side of the river find a neighborhood connection.
"Mizrach is a Neveh community of people who live on the east side and want to create more opportunities for Jewish events to occur on the east side," says organizer Tamar Wyte. "That includes both getting to know our Neveh neighbors better, as well as reaching out to anyone else who wants to 'do Jewish' on the eastside." 
She credited Neveh Shalom's Rabbi Bradley Greenstein and Membership Director Wendy Kahn with helping to build an east-side community with some 150 households on its mailing list for the group's annual second night seder, Purim Mishlach Manot, Tashlich bike ride, Shabbat at Mount Tabor and other gatherings.
"We are committed to meeting Jews wherever they are," says Greenstein. "The old models of affiliation are losing relevancy. We can no longer expect people to find us; we have to go out and meet them where they are. We need compelling programming that speaks to their daily life."
"The east side is not just a geographic area … there's a style, a culture unique to the east side," he says. "There are some 10,000 unaffiliated Jews over there waiting to be engaged."
He says Mizrach helps east siders, whether they are members of Neveh Shalom or not, get to know their Jewish neighbors.
Wyte agrees.
"We love living on the east side," she says. "We bike a lot and like things to be accessible. When we realized all the Jewish stuff was on the west side, it became a struggle for us. … For me, Shabbat is about being able to walk to a neighbor's for Shabbat dinner. Neveh is open to that. It's a large congregation with room for all kinds of different minyans."
"Membership sustains any synagogue, but, by the same token, we all need each other to be strong. We need to evolve and understand changing dynamics," Kahn adds. "We are trying to engage people to make sure they have a place of meaning (where they live) but also have them come to our building and enjoy what we have here."