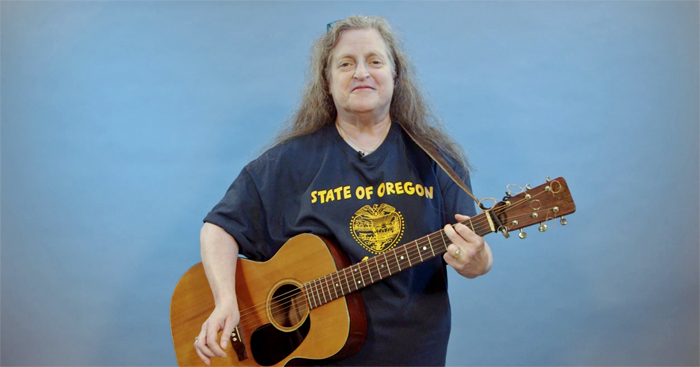 Photo: Amy Shapiro
By Samantha Swindler | The Oregonian/OregonLive
The Oregon Legislature on June 7 approved changes to the lyrics of Oregon's state song to make them more inclusive and to remove racist language.
House Concurrent Resolution 11 modifies the lyrics, while keeping the same music of "Oregon, My Oregon," to reflect the "significant cultural, historical, economic and societal evolution in Oregon" since the state song was adopted in 1927.
The change replaces the first verse of the song, which referred to Oregon as "conquered and held by free men; fairest and the best," with new lyrics emphasizing Oregon's natural beauty and "rolling rivers."
The new lyrics were proposed by Beaverton resident Amy Shapiro. For years, Shapiro has been trying to get legislators to change the song, which she first hesitated to sing with her students when she worked as a music teacher and choir director at Portland Jewish Academy 30 years ago.
Read the entire story here.