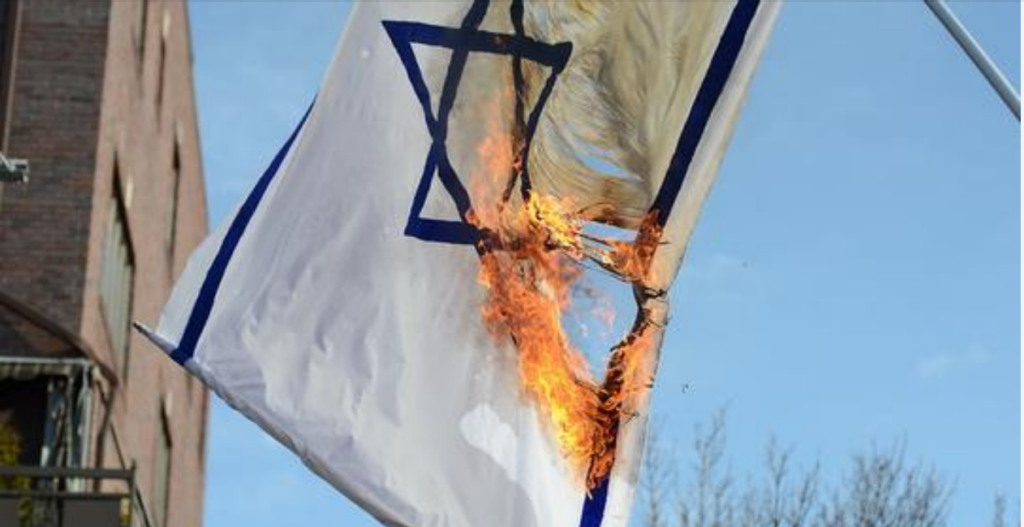 From June 29th to July 3rd, America's largest labor union, the National Education Association (NEA) will vote on two motions attacking Israel – New Business Item 29 (NBI 29) and New Business Item 51 (NBI 51).
Urge your state and national NEA leaders to oppose this hate, and support mutual understanding and peace.
NBIs 29 and 51 are part of a larger pattern. In recent weeks, teacher's union leaders in San Francisco and Seattle passed resolutions endorsing the destructive Boycott, Divestment, and Sanctions (BDS) movement against Israel. BDS systematically promotes national origin discrimination against Israelis, as well as antisemitism more broadly.
The purpose of the movement is not to change Israeli policy as some claim, but to isolate and pressure Israel until it ceases to exist. BDS co-founder Omar Barghouti has said, "we oppose a Jewish state" and that Jewish people "are not entitled to self-determination." BDS also actively harms peace efforts by opposing cooperation between Israelis and Palestinians. Finally, BDS tears apart communities and institutions around the world, promoting needless division and hate.
NBI 29 calls for one-sided, "support for the Palestinian struggle" and demands that the U.S. cut off support for Israel. The motion also promotes dehumanizing smears about "ethnic cleansing." In reality, the Palestinian population has grown by millions, and Israel's government has pledged nearly $1 billion to protect and improve lives in Arab communities. The motion never mentions the racist terrorist group Hamas and does not condemn its war crimes against Israelis and Palestinians. Instead, it glorifies a "heroic struggle" against Israel. This approach can only fuel more conflict, not justice and peace.
NBI 51 calls for the NEA to officially partner with a deeply misleading and problematic campaign – No Way to Treat a Child. This campaign is run by a group whose leaders have promoted violence and are closely tied to the Popular Front for the Liberation of Palestine (PFLP), a U.S. designated terrorist organization. The PFLP is responsible for hundreds of terrorist attacks and has murdered many civilians. This includes a massacre in which terrorists killed 17 Puerto Rican tourists and 9 others at an Israeli airport. This campaign also ignores Palestinian leaders who constantly violate the rights of Palestinian children by recruiting them as child soldiers, digging military tunnels and storing weapons in schools, and using textbooks that promote hatred and violence.
These dehumanizing campaigns against Israel are anything but harmless. Anti-Israel narratives have fueled a shocking spike in hate crimes against Jewish communities across the United States, including assault, vandalism, and harassment. Too many teachers and students are wondering whether or not they are safe and welcome, and NBIs 29 and 51 will only add more fuel to the fire.
States Roz Rothstein, co-founder and CEO StandWithUs, "We urge NEA leaders to oppose these deeply misleading anti-Israel motions at their Representative Assembly, and support peace. We've heard from so many teachers, students, and parents about how harmful such actions are, especially at a time when attacks against Jewish communities are on the rise. The NEA has a responsibility to help build mutual understanding, instead of fueling more division and hate."
Email NEA officials urging them to stand up and oppose these motions HERE: https://p2a.co/OHjUpK6