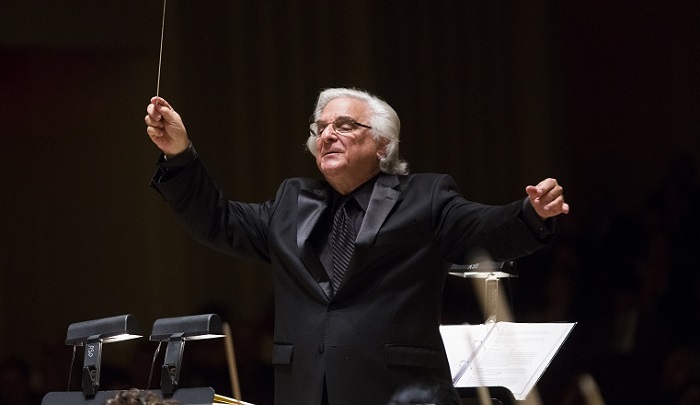 In conjunction with the current exhibition Vedem Underground, OJMCHE presents an evening of film and conversation with "Defiant Requiem," at 7 pm, April 4. The film highlights the most dramatic example of intellectual and artistic courage in the Theresienstadt (Terezín) Concentration Camp during World War II. It tells the remarkable story of Rafael Schächter, a brilliant, young Czech conductor sent to Terezín in 1941. He recruited 150 prisoners and taught them Verdi's Requiem by rote in a dank cellar using a single score. The Requiem was performed on 16 occasions for fellow prisoners. The last, most infamous performance occurred on June 23, 1944, before high-ranking SS officers from Berlin and the International Red Cross to support the charade that the prisoners were treated well and flourishing.
Murry Sidlin is a conductor with a unique gift for engaging audiences; he maintains a diverse and distinctive musical career. For eight years, he was the resident conductor of the Oregon Symphony, where he first conducted "Defiant Requiem: Verdi at Terezín." He is the founder and president of The Defiant Requiem Foundation.
Tickets, $8/members; $10/general, are available at ojmche.org or 503-226-3600.