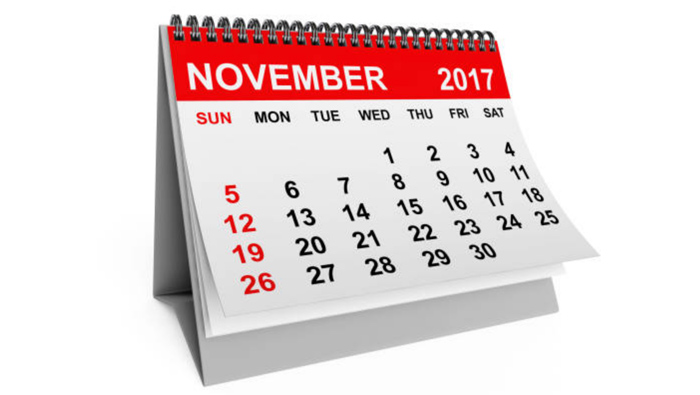 Through Dec. 31
Fall Art Exhibit at MJCC: Jews of Africa – A Photographic Journey through Ancient and Awakening Communities. Jewish photographic documentarian Jono David showcases 59 images from his 4-year project documenting Jewish life, culture and history in 30 African countries and territories. 503-535-3555
Through Feb. 4, 2018
OJMCHE Presents two new exhibits: "I AM THIS: Art by Oregon Jewish Artists" & "Munich to Portland, A Painting Saves a Family." ojmche.org
Nov. 1
OPENING: Rachel's Well Community Mikvah. A mikvah is a Jewish sacred space designed to support Jewish ritual life and personal transitions. As a community mikvah, Rachel's Well welcomes both traditional and contemporary immersions. Rachel's Well is a project of the Jewish Federation of Greater Portland in partnership with the Oregon Board of Rabbis. Scheduling, memberships and general information: jewishportland.org/mikvah
REPEATS: OJMCHE has exhibition tours every Wednesday and Sunday at 1 pm. Tours are free with admission and members, of course, can always visit for free. Come early or stay after and enjoy lunch in the museum's Lefty's Cafe! 503-226-3600
Wise Aging: A four-session book group with Rav D. 4-5:15 pm Nov. 1, 8, 15, 29 at Congregation Neveh Shalom. Mini-course for anyone who is aging, or cares about someone who is. $36 includes book and materials. RSVP:
503-246-8831, kwilkins@nevehshalom.org.
Between the Lines-Voices of Israel: Stories Untold. 7:15 pm in the Stampfer Chapel, Congregation Neveh Shalom. Learn about the life stories of two inspiring young Israelis, Udi and Shiri – their struggles, their success, their military service and their hopes and dreams. Free. 503-246-8831
Nov. 2
Bossa PDX, led by Oregon Jewish Life columnist Kerry Politzer, will perform bossa nova and Brazilian jazz tunes at 7 pm at Wilf's Restaurant, 800 NW 6th Ave. at Union Station in Portland. Dinner and lounge reservations: 503-223-0070
Stampfer Community Enrichment Award: In Celebration of Tzedakah, honoring Dr. Jill Ginsberg, Tracy Oseran and Sharon Straus. 6 pm, Birnbach Hall, Congregation Neveh Shalom. RSVP: Marg Everett at 503-293-7318
REPEATS: Meditations of the Heart with Sarah Rohr. 7:30 pm, Thursdays in November at Congregation Neveh Shalom. Physical movements and practices to explore, complement and exalt your heartfelt prayers. sarah.e.rohr36@gmail.com
Nov. 5
Super Sunday, Jewish Federation of Greater Portland's Community Phone-a-thon.
Children's activities throughout the day! Two volunteer slots: 9 to 11 am and 11:30 am to 1:30 pm at the MJCC. 503-245-6219
CBI Book Club participates in Jewish Book Month with their discussion of The Best Place
on Earth by Ayelet Tsarbi. 9 am at Congregation Beth Israel.503-222-1069
CBI Sisterhood Centennial Celebration. 5:30 pm in Goodman Hall, Congregation Beth Israel.
Enjoy music and comedy with the fabulous Wendy Westerwelle and tenor Eric Stern.
Tickets: 503-222-1069 or http://sisterhoodbirthdaybash.eventbrite.com/
Pages and Pixels: Book and Film Discussion. 4 pm, Congregation Neveh Shalom. Read The Best Place on Earth by Ayelet Tsabari and view the documentary "Dimona Twist" (2017). kgoldhammer@nevehshalom.org.
Adventures with the Mishna Berurah: A Course in Jewish Literacy. Every Sunday 10-11:15 am at Congregation Neveh Shalom. Free.
503-246-8831
REPEATS: A three-part story workshop for Holocaust survivors, their descendants and friends. 1-4 pm, Nov. 5, 12 and 19, at TaborSpace, 5411 SE Belmont, Portland. Register: storybuilding.brownpapertickets.com. Info: dawn_robbins@comcast.net
Nov. 6 & 20
Israeli Folk Dancing with Sue & Friends at Leedy Grange, 835 NW Saltzman Road,
Portland. Beginners class 6:30-7 pm; 7-9 pm dancing & light instruction. $6/$10 couples; first timers free. sites.google.com/site/pifdnews/
Nov. 7
Learn the Art of Jewish Storytelling; three-month course 6:15-8:15 pm Tuesdays, Nov. 7-Dec.12, Jan. 9-23; Performance Jan. 30, 7-9 pm. Led by Professional Storyteller Brian Rohr. Register: jbezodis@nevehshalom.org, 503-293-7309
Nov. 9
A Broken Hallelujah:Tribute to Leonard Cohen on the night of broken glass (Kristallnacht). 7 pm, in the main sanctuary of Congregation Beth Israel. frankel@lclark.edu
Nosh and Drash with Rabbi Eve Posen. This month: Pirkei Imahot: Wisdom of Mothers, Voices of Women, by Rabbi Posen and Lois Shenker.  3 pm at the MJCC. 503-244-0111
Nov. 10
Oregon NCSY Top Chef Shabbat Edition. Teams of students in grades 6 to 12 compete to create best Shabbat dinner. Cook-off 9 am at Ahavath Achim, 3225 SW Barbur Blvd. Dinner at 6 pm at the MJCC, 6651 SW Capitol Hwy. aviva@ncsy.org or oregon.ncsy.org
Nov. 11
Ezra Weiss Sextet Loosewig House Concert. 7:30 pm Southeast Portland. See related story page 32. loosewig.com/events
Women's Torah Study. 12:30 pm at Congregation Neveh Shalom. Taught by Mel Berwin. Free.
503-246-8831
Nov. 12
Eastside Jewish Community Conversations. 2-4 pm at Taborspace, 5441 SE Belmont St. Jewish Eastside Commons initiative envisions a space to accommodate childcare, youth programs, adult programs, Shabbat and holiday observance, private gatherings, office space and larger community events. RSVP: http://bit.ly/2xJlUjj
Sunday Film Series: The Many Funny Faces of the Jewish People. 2 pm at OJMCHE. 503-226-3600
Nov. 13
Outside the Frame presents Leaving Home, an Annual Premiere Gala of new films by youth experiencing homelessness presented with Outside In and Prosper Portland. 6:30 pm at The Armory, 128 NW11th Ave., Portland. FREE, all ages admitted. Doors open at 5:30 pm.Tickets: http://bit.ly/otfgala
Nov. 14
Eastside Jewish Community Conversations. 6-8 pm at the Kennedy School Community Room, 5736 NE 33rd Ave. (see Nov. 12). RSVP: http://bit.ly/2xJlUjj
Sephardic Film Festival Opening Night Reception with Sephardic food and wine. 6:30 pm reception ($8), 7 pm film (free) at Congregation Ahavath Achim, 3225 SW Barbur Blvd., Portland. Flory's Flame, first film in monthly series through April. 503-750-0888
Nov. 16-18
L-E-V presented by White Bird. Powerful dance from Israel featuring Sharon Eyal, Gai Behar and OCD Love. 8 pm at Lincoln Hall, PSU. whitebird.org
Nov. 19
Ayelet Tsarbi, author of The Best Place on Earth, will speak via Skype in honor of Jewish Book Month. 11 am at Cedar Sinai Park (Zidell Room). Three panelists will each discuss one of the stories and their impact on the reader. Presented by MJCC in partnership with Portland Jewish Book Celebration and Congregation Beth Israel. 503-244-0111
Conversation with historian Linda Gordon, author of The Second Coming of the KKK: The Ku Klux Klan of the 1920s and the American Political Tradition. 2 pm at OJMCHE. 503-226-3600
Nov. 28
#Doing Tuesday: JFGP hosts volunteers at the Oregon Food Bank's main location and Beaverton location. This is an evening of service, gratitude and tzedakah as volunteers (ages 6 and up) will prepare food to be distributed to hungry families in the Portland area. 503-892-6219
Nov. 30
Belly Laughs: Jewish Federation of Greater Portland's 2018 Gala. Israeli standup comic Joel Chasnoff and Israeli chef and New York City restaurateur Einat Admony. 6-9 pm at the MJCC. 503-245-6473
Dec. 4
Never Again Coalition monthly meeting, 7 pm at Congregation Neveh Shalom. neveragaincoalition@gmail.com
Dec. 5
Unresolved Issues of the 20th Century: The Quest for the Repatriation of Nazi Looted Art. Lecture by Donald Burris, 7 pm, at OJMCHE. 503-266-3600
Dec. 8-10
Scholar in Residence: Amir Tibon, award-winning journalist and Washington, DC, correspondent for Ha'aretz. Neveh Shalom and the Suher family present the second annual Scholar in Residence program in memory of Yoni Suher, who died in a terrorist attack in Turkey in March 2016. 503-246-8831
Calendar abbreviations:
MJCC, Mittleman Jewish Community Center, 6651 SW Capitol Hwy. Portland
OJMCHE, Oregon Jewish Museum and Center for Holocaust Education, 724 NW Davis St, Portland