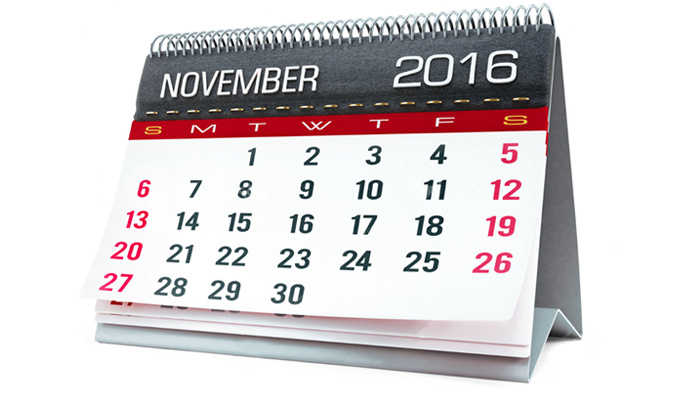 Through Nov. 13
Hold These Truths at Portland Center Stage.
See page 65
Through Jan. 1
Exhibit: Andy Warhol: Prints from the Collections of Jordan D. Schnitzer and His Family Foundation, the largest display of Warhol prints ever presented. Spanning two floors of the Portland Art Museum (1219 SW Park Ave., Portland), this major retrospective exhibition includes more than 250 Andy Warhol prints. portlandartmuseum.org
Nov. 1
Sephardic Winter Film Series begins with "Above and Beyond." See page 65
Nov. 2
Awesome ladies night out with your friends. 7:30-9 pm. Free. 503-245-5420 or
eve@portlandkollel.org
Nov. 3
Stampfer Community Enrichment Award Dinner honoring Carolyn and Gary Weinstein.
6 pm at Congregation Neveh Shalom, 2900 SW Peaceful Lane, Portland. $60 per person; no fundraising. RSVP: 503-293-7318 or meverett@nevehshalom.org
Nov. 4-6
2016 Levy Event. Edges of Identity: Jews, Punk, Poetry – A weekend of music and learning featuring Alicia Jo Rabins and Golem. Brunch, panels and performances. 503-725-8449 or pdx.edu/Judaic
Nov. 5
Complementary Medicine Seminar from the Ovarian Cancer Alliance. 10 am-noon at McMenamin's Kennedy School, 5736 NE 33rd Ave., Portland. Dr. Cynthia Bye, ND will moderate the seminar and provide an introduction to complementary medicine. Free but registration required. http://ovariancancerosw.org/event-2194664.
Nov. 5-6
Taste of Oregon: Jewish art, Portland food and live music. Two-day celebration presented by ORA Northwest Jewish Artists. 7-9:30 pm Saturday, 10:30 am-4:30 pm Sunday, at MJCC. 503-244-0111
Nov. 6
An evening of Jewish Medical Ethics. 7 pm at private home. Dr. Lee Cordova and Ahavath Achim Rabbi Michael Kaplan will discuss a fictional "patient" from the perspective of both a medical and halachic perspective in order to deal with issues that arise on a regular basis.
RSVP: lscord@comcast.net or 503-639-0853
Nov. 7
Join Eve Levy for a three part mini-series. Topic to be announced. 11 am-noon Nov. 7, 14 and 21. Free. 503-245-5420 or eve@portlandkollel.org
Nov. 8
Portland Jewish Book Celebration begins with two events to discuss the book The Marriage of Opposites: 6:30-8:30 pm: Ahava Reads at Sip d'Vine, 7829 SW Capitol Hwy., Portland; sponsored by Congregation Shaarie Torah. 6:30-7:30 pm: Pageturners at the Hillsdale branch of the Multnomah Public Library, 1525 SW Sunset Blvd., Portland; sponsored by Friends of the Library.
Nov. 9
Laws and statutes of Shabbat. First night of series presented by Rabbi Spivak. 7:30-9 pm at Portland Kollel. 503-245-5420
Nov. 10
Holocaust historian Christopher Browning speaks on "From humanitarian relief to Holocaust rescue." 7 pm in the Smith Ballroom at PSU. Free. 503-226-3600
The Shabbat Project – Challah Bake. 7:30-9:30 pm at Portland Kollel. 6688 SW Capitol Hwy., Portland. 503-245-5420 or ryg@portlandkollel.org
Nov. 11-13
Scholar-in-Residence Arnold Roth at Congregation Neveh Shalom. See page 67
Nov. 12
A Night of Comedy with Rabbi Bob Alper. Fundraiser for Congregation Kol Ami 5-9 pm at Kol Ami in Vancouver, WA. $75. 360-896-8088
International Shabbat Project – Shabbat Lunch. Noon-2:30 pm. 503-245-5420
Nov. 13
Jewish Pirates of the Caribbean. Join Ron Silver and Eric Kimmel for salty tales of the Jewish pirates 10:30 am, Mirabella Retirement Complex, 3550 SW Bond Ave., Portland. Sponsored by Congregation Beth Israel, Congregation Neveh Shalom and the MJCC. oregonjcc.org/arts-culture/jewish-book-celebration
Nov. 14
Ladies Paint Night. 7 pm at Bottle & Bottega, 1406 SW Broadway. Guided paint lesson presented by Shine. $36. RSVP: Shinepdx.com/paintnight or eve@portlandkollel.org
Nov. 15
Pissarro, Pinot & Palette: Impressionism and Beyond. 7-9:30 pm at MJCC. Local artist Jeffery Hall will talk briefly about how his work relates to The Marriage of Opposites. Followed by creative art instruction session. $36. RSVP: 503-244-0111
Nov. 16
A Kippah in the Caribbean. 7 pm at Havurah Shalom, 825 NW 18th Ave. To enhance appreciation of this year's Portland Jewish Book Month selection The Marriage of Opposites (set in the Caribbean), see this documentary film, A Kippah in the Caribbean. General $8; OJMCHE, IJS and Havurah members $5; free with RSVP for Wednesday night religious schools. ruth@ruthmike.com
Nov. 20
The Commissar: film and author talk. See page 52
Nov. 24
Happy Thanksgiving!
Nov. 30-Dec. 30
Hershey Felder is Irving Berlin at Portland Center Stage. See page 65
Dec. 4
Super Sunday: Jewish Federation of Greater Portland phone-athon. Volunteer to make calls or answer the call and make a donation. Either way you'll change lives and strengthen the community. Jewishportland.org/supersunday or 503-245-6219
Dec. 6
Sephardic Winter Film Series: Double feature. See page 65
Dec. 11
Portland Jewish Academy Auction. See page 14
For additional event listings, see our Senior Calendar on page 47 and our JKids & Teens Calendar on page 63.