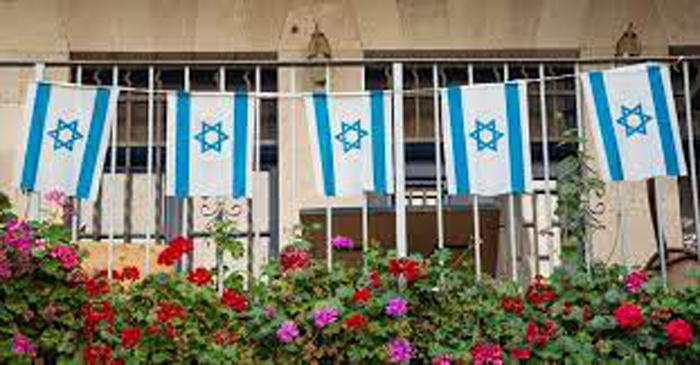 By Deb Rochford
It was Israel's first Prime Minister and Zionist icon, David Ben-Gurion, who said, "In Israel, in order to be a realist, you must believe in miracles."
No quote better encapsulates the attitude Israelis and their supporters have, an indefatigable spirit that recognizes that regardless of how things appear at the time, Israel will continue to prosper and grow.
Jewish National Fund-USA (JNF-USA) shares this spirit, and we have responded to the current rocket attacks on Israel by doing what we have always done: continuing to build a brighter and more prosperous future for the land and people of Israel, and Jewish people everywhere.
To be sure, these heinous attacks have interrupted the sense of normalcy for many Israelis. A zoom call with one of my Israeli colleagues was interrupted when she had to relocate to a nearby bomb shelter, a shelter that suddenly became the only safe place in her vicinity. Yet, for many Israelis, especially in the Arava region near Gaza, this is, regrettably, normal.
Yet they do not run away. They stay. The Arava is their home, and they refuse to be bullied by terrorists into leaving their ancestral homeland. The courage, resilience, and resourcefulness of these modern-day pioneers inspires me every day, and I know that even during these scary times, they carry the optimistic spirit of Ben-Gurion and his predecessors.
JNF-USA has not been immune to the damage. Our Western Galilee Now Tourist Information Center has been severely damaged on the inside. We are working towards repairs and next steps. Additionally, our ADI Negev Rehabilitative Facility has moved all their residents into the secure rooms and shelters.
Yet even in these extraordinary times, our affiliates are doing everything in our power to support the physical and mental health of the men, women, and children who are affected by the recent wave of attacks. Already, mobile emergency teams and representatives of the Resilience Center are visiting communities who need their support and guidance. Our fortified Indoor Playground in Sderot and Children's fortified Kingdom Playschool in Eshkol are keeping children safe while providing them with a much-needed distraction. Our resilience centers and newly completed Animal Therapy Center in Sderot are available 24/7 in both safe spaces and in people's homes. Hashomer Hachadash is sending hundreds of volunteers to Lod to assist the police and Magav. Lauder Employment Center North is opening its doors to neighbors who do not have shelters in their buildings. And we continue to support local firefighters with fire trucks, wagons, and stations, among many other initiatives.
None of these happened overnight. JNF-USA has always had its eye on the bigger picture, opting to support a vision that take years, sometimes decades, to fulfill. This proactive approach means that when attacks come, the areas we support are already prepared. Many of the firetrucks that are saving lives and property in the south were donated years ago. The Indoor Playground was a multi-year initiative that could not have happened overnight.
Because that's the implied second half of Ben-Gurion's statement. Yes, realism in Israel includes believing in miracles. But miracles require effort. The Indoor Playground, the Animal Therapy Center, the Resilience Centers, and the plethora of Fire and Rescue support we have provided is a miraculous achievement that will improve and save countless lives. It was also the product of hundreds, even thousands, of people donating their money, time, resources, and energy to make this vision happen.
JNF-USA has supported Israel through the good times and the bad. As Israel goes through these trying times, we will continue to show our support, providing aid however we can and helping Israel defend itself using resources from decades-long initiatives. But we know that this, too, shall pass, and Israel will still be standing strong, embodying the resilience of her pioneers, as our ancestral home becomes stronger and more prosperous than ever before.
And when that happens, JNF-USA will still be there, doing what we do best: supporting the land and people of Israel.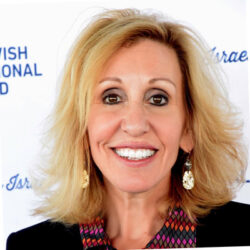 Deb Rochford is National Campaign Director at Jewish National Fund-USA