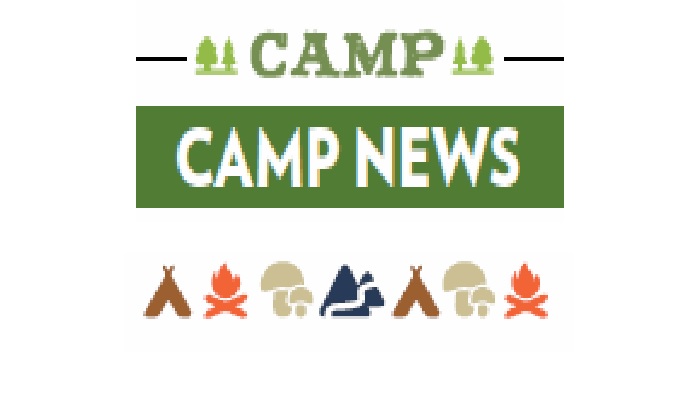 MJCC adds Counselor in Training Program
This summer the Mittleman Jewish Community Center Day Camp will add a Counselor in Training program for students entering seventh to ninth grade. CIT campers can sign up for one or more weeks of the CIT program, which was created to offer 21st-century skill building to teens, helping to prepare them to enter the workforce. The program runs July 9 to Aug. 24 from 9 am to 4 pm, Monday-Friday.
CIT is a leadership development program designed to empower teens by providing them with the training and skills needed to take on new responsibilities and challenges. CIT participants will work with younger campers to give them the skills to be leaders and positive role models. MJCC's Sports, Recreation and Camps Manager Scott Reese has helped to develop and implement CIT programs in other organizations, and they have been quite successful.
Teens will work closely with trained and experienced staff in a fun, fast-paced setting. They will encourage campers to go out of their comfort zone and try new things. They will also have the opportunity to create and run activities.
MJCC and Shaarie Torah team up for adventure camp
This summer, Shaarie Torah and the Mittleman Jewish Community Center are teaming up to offer Camp Teva, an outdoor adventure camp, for two age groups. Those entering grades five to seven can experience Judaism, fun and the outdoors July 9-13, with children entering first to fourth grade getting the same opportunity Aug. 6-10. Campers will navigate Portland's natural spaces, seek out fun experiences and make friendships with kids from across Portland.
Parents will have the option to drop off and pick up their child either at the MJCC (which would allow them to take advantage of the pre-care and aftercare program) or at Shaarie Torah. Participants will head out via a bus on an outdoor adventure each morning and return in the late afternoon. The adventures are created and led by Camp Teva Director Josh Lake. Josh has been leading outdoor adventures for more than 20 years. He is passionate about empowering children to understand the connection between the Torah, our lives and a healthy environment. He has a master's in Jewish education and is a Wilderness First Responder. Josh and Camp Teva counselors will lead the outdoor adventures throughout the week, while Friday ends with an afternoon at the MJCC enjoying a pool party and fun activities.
Register for Camp Teva on the MJCC website, oregonjcc.org.
Gan Israel adds division heads, CIT program
Gan Israel Day Camp has added division heads for the growing camp's three divisions to lead the warm, dedicated staff to once again provide a Jewish experience for the modern child. The thoughtfully planned calendar of activities helps foster cooperating, creativity and optimism.
Also this year, Gan Israel will offer a counselor in training program. The CITs, ages 12 and 13, will be empowered to step into their new roles of leadership and responsibility. The program will synthesize the signature Gan Israel experience with trips, activities, teen talk and CPR with hands-on leadership experience. Limited space is available.
The camp will also widen the transportation from Portland's Eastside.
B'nai B'rith Camp in last year of Hiddur pilot program
The concept of beautifying or enhancing a Jewish ritual by appealing to the senses is called Hiddur Mitzvah. The Jewish Foundation for Camp created The Hiddur Initiative, a pilot program at eight camps, to reinvigorate models of Jewish learning and living at camp and all year round.
"How do we beautify our Judaism at camp?" asks BB Camp Director Ben Charlton. "Deborah Newbrun, former director of Camp Tawonga, has helped us think through what our pluralistic Jewish community can look like."
Ben, Assistant Camp Director Bette Amir-Brownstein and four lay leaders have mapped out a Jewish curriculum for BB Camp through eight Jewish values – Klal Yisrael: Jewish Peoplehood; Shomrei Adama: Nature and Environment; Ivrit: Hebrew Language; Eretz Yisrael: Connection to Israel; Shabbat: Marking Sacred Time; Tikkun Olam: Social Justice; Tikkun Middot: Personal Ethics; and Kavanah: Spirituality and Mindfulness.
Camp is able to instill Judaism in kids naturally," says Ben. "We looked at what we are trying to teach at each age to help them become the best Jewish adults. We are looking at (this) through a lifelong lens."
Through the grant, BB Camp has brought in Jewish educators to work with the teens and adult staff so they have the confidence and resources they need. The first two years have been hugely successful. "The most significant chance is in the confidence in the staff to create and lead Jewish programs and infusing Judaism into a large range of activities," says Ben. "Staff retention has improved. Our staff has increased opportunity, so they grow to their full potential as Jewish educators."
While in Oregon last year to meet with the region's camp leaders, FJC CEO Jeremy Fingerman visited BB Camp. "Each of the eight Hiddur pilots have approached this differently," he said during his visit. "It looks like a great success so far, and we hope to roll it out to more camps."