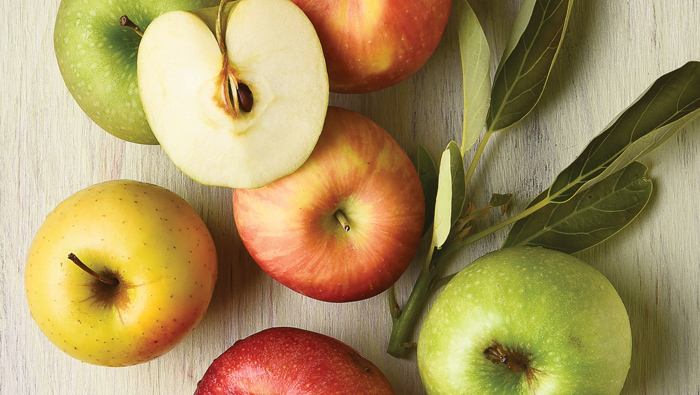 Rosh Hashanah is a time of repentance, reflection and returning, or Teshuva in Hebrew. Returning to our roots, returning to our values and returning to the Earth that sustains us.
In the Torah, G-d grants humanity dominion over the Earth and all that dwells within it. However, as it is said, with great power comes great responsibility. We have an obligation toward the Earth. It is ours to cherish and protect as well as utilize for our own needs.
On Rosh Hashanah we vow to trade old habits for new ones as we enter the sacred days of awe. What better way to celebrate the anniversary of the creation of the world than by embracing a more ecological mindset? If you want your High Holidays to be low impact on the Earth, then you've come to the right place. Oregon is a mecca for green living. Here are a few simple ways to have a more sustainable new year.
1) Walk or carpool to services:
Save some fossil fuels for later. If you live close to synagogue, consider walking, if not find some friends or family to share a ride with. True story: When my mother went into labor with my sister, it was Rosh Hashanah, and my father would not drive on a holiday. My grandma drove my mother to the hospital while my father walked the entire way! That's one way of lowering your carbon footprint!
2) Eat locally:
Oregon is blessed with an embarrassment of riches when it comes to all things gastronomic. It doesn't take much of an effort to assemble a meal from locally sourced food and wine. Pay a visit to a farmer's market for local organic produce. If you want to send a new year's treat to someone, The Fruit Company, based in Hood River, offers wonderful holiday gift baskets that are certified by Oregon Kosher. As we enter these holy days of awe it is timely to recall the words of the Talmud, "When the holy temple was in existence, the altar atoned for Israel; today, a person's table atones for him."
3) Drink locally:
Washington's Pacifica winery and Oregon's Alexeli Vineyard and winery produce delicious kosher wines, the perfect complement to your holiday meal. Pacifica has an excellent Meritage and Alexeli a delightful Pinot Noir. This being Oregon, AKA Beervana, it might be nice to ring in the new year with a local beer. Leikam, Oregon's first and only certified kosher nano-brewery has created Portland's first community supported brewery. Similar to community supported agriculture, this project creates a partnership between the consumer and brewer. To join their CSB, visit leikambrewing.com.
4) Pick your own apples and eat local honey:
Another great way to connect with the Earth is to go apple-picking in the Columbia River Gorge. The Hood River Fruit Loop is a scenic 35-mile loop that is chock-full of farmstands and u-pick orchards. Be sure to visit hoodriverfruitloop.com for more information. Hood River U-Pick Organic is an orchard featuring organic apples that are certified by Oregon Tilth. Remember, those apples will taste even sweeter when you've picked them yourself. Enjoy award-winning, kosher-certified honey from local businesses such as Oregon Grower's and Pure Wild Oregon.
5) Community Supported Agriculture and farmers' markets.
CSA is a great way to support local farmers and food producers. Farmers offer shares of the expected harvest to subscribers who receive periodic shares of produce, along with eggs, dairy and other foods. The Portland area CSA coalition hosts a directory of CSA farms that provide food to Multnomah, Washington and Clackamas counties. Visit their website at portlandcsa.org.
6) Commit to sustainability year-round:
Make a commitment to be gentler on the Earth all year long. The city of Portland has a host of information on sustainability on their website, portlandoregon.gov. Learn about finding sustainable food throughout the Portland metro area. There is also info on clean energy and sustainable fix-it projects and home repairs.
7) Make your voice heard:
Resolve in the coming year to contact your elected representatives regarding environmental issues that concern you and your community.
8) Be mindful of social justice and remember the needy:
Participate in your synagogue's food drive or donate to charitable organizations such as the Oregon Food Bank or Jewish Family & Child Service.
9) Take a walk:
It doesn't have to be long, the holidays are a hectic time after all. A short stroll can be just the ticket. Walks are a great way to work up an appetite and to contemplate the meaning of the holiday and our resolutions for the coming year.
10) Tashlich:
Tashlich is a custom where you symbolically cast away your sins, by throwing bits of bread into a body of water. Take the time to pick up any litter near your chosen river, lake or stream. If you have children, enlist them in the effort as well. Like the song says, teach your children well.