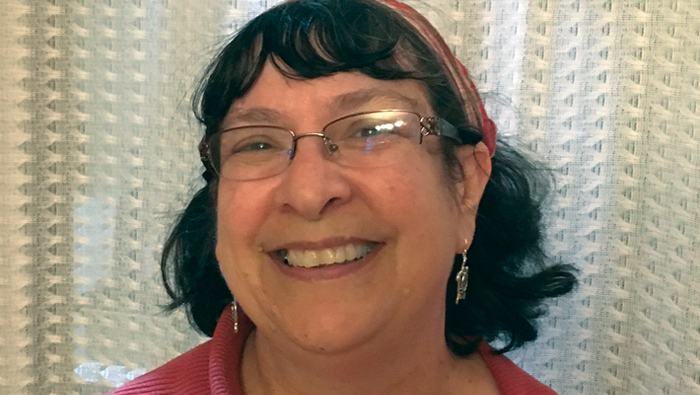 For the first time in its 20-year history, The Women's Day of Jewish Learning will open up its day of learning to both women and men. As 2017 is also the 20th anniversary of the passing of the master Torah teacher, Nehama Leibowitz, the evening will be devoted to an evening of Torah study, guided by Nehama's (as she insisted everyone call her) methodology.
Nehama was born in Riga, Latvia, in 1905 into a religious family. Unique for the time, Nehama received a well-rounded Jewish and secular education, along with her older brother, Yeshayahu, eventually earning a doctorate in 1930 from the University of Marburg for her thesis, Techniques in the Translations of German-Jewish Biblical Translations. On completing her doctorate, she and her husband moved to then Palestine where she began teaching at a women's seminary, ultimately receiving a professorship at Tel Aviv University and holding her world famous teachings in her home into her early 90s. Among her many accomplishments was receiving the prestigious Israel Prize in the Field of Education (1956).
Among Nehama's best-known works are her innovative weekly worksheets, gilyonot, which began as a way to keep in touch with a dozen students who completed her seminar and wished to continue their studies with Nehama. These gilyonot would become the foundation of her famous long-distance-learning correspondence, which lasted 30 years. Using snail mail, these worksheets would eventually be disseminated to tens of thousands of individuals in all walks of life: soldiers, kibbutz members, nurses, taxi drivers, waitresses, teachers and academics.
Nehama's motto was to accept the truth from wherever it came. Beyond the inclusion of classic commentators, such as Rashi, Ibn Ezra and Ramban, she also introduced modern ones such as Buber, Cassuto and Benno, who were not observant Jews. Most important were her questions: all her worksheets included questions to which the students were invited to respond. Nehama's goal was to arouse the student's curiosity.
"The most important thing" said Nehama "is that the students should study Torah from all angles; search it out, and choose or reject interpretations. All providing that they engage in Torah out of love. … My role is not to provide answers but to ask questions."
Her most famous question, "What's Rashi's difficulty," has now become commonplace among Torah scholars.
Portland native Nehama Stampfer Glogower will be the keynote speaker for this event. An educator and hospice chaplain in Ann Arbor, MI, Nehama Glogower had the opportunity to learn with her namesake, Nehama Leibowitz, both in the 1980s while studying in Israel and in the 1990s while on sabbatical there.
In an article written in 1996 she describes what it was like to attend Nehama's class: "There are many teachers of Torah in Jerusalem who possess the deep knowledge and love of Torah needed to be considered a truly great educator. But there is one teacher who is the master of them all … and it is in the home of Nehama Leibowitz that the magic of Torah learning constantly renews itself, lifting students to some other place."
At WDJL Nehama Stampfer Glogower will present a section of one of Nehama's worksheets, explain her methodology and then apply it to the text.
This evening of study, sponsored by the Mittleman Jewish Community Center, is scheduled for Wednesday, March 15. The event is open to women and men and is co-sponsored by the Institute for Judaic Studies, Kesser Israel, Portland Jewish Academy, Shir Tikvah and Portland Women's Tefillah.