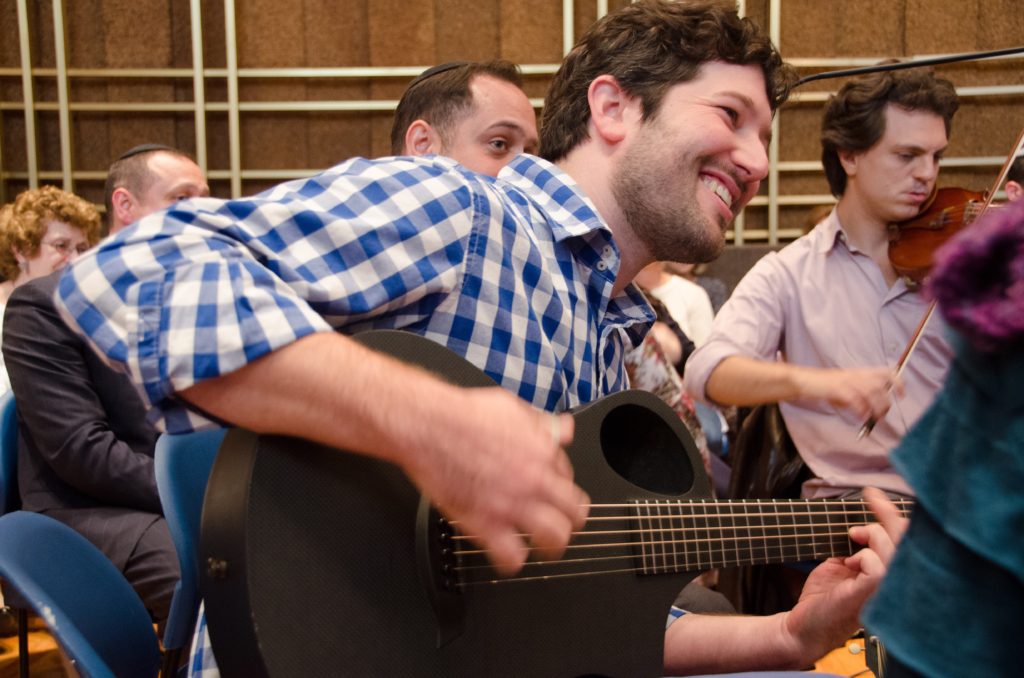 Revolutionary Jewish composer, author and teacher Joey Weisenberg will be in Portland this month when Congregation Shaarie Torah hosts a musical Shabbaton for President's Day Weekend Feb. 15-17.
Joey is the creative director of Mechon Hadar's Rising Song Institute, which seeks to empower Jewish community-building through music. The young composer and writer has been likened to Debbie Friedman and Shlomo Carlebach in his musicality. He writes original nigguns and teaches them across the country. His recent book, The Torah of Music won a National Jewish Book Award in 2017.
"Music teaches us how to listen," Joey told Tablet magazine in 2013. "It awakens us to the connections that we can foster in every moment. As we say on Rosh Hashana, 'The great shofar is sounded, and the still small voice is heard.' Let music teach us to be more sensitive to each other and to the world around us."
Shaarie Torah Cantor Aaron Vitells has traveled to New York City annually for the past four years to study with Joey. Having fallen in love with Joey's music and style, Cantor Vitells is arranged to bring Joey to Portland. The Shabbaton will be at Shaarie Torah, 920 NW 25th Ave. Portland.
Joey is a multi-instrumentalist musician, singer and composer who has performed and recorded internationally with dozens of bands in a wide variety of musical styles. Having come to cherish the imperfectly beautiful music of normal people singing together, Joey works to empower communities around the world to unlock their musical and spiritual potential, and to make music a lasting and joy-filled force in shul and in Jewish life.
Schedule of events:
Friday, Feb. 15
Services, 6:30 pm: led by Joey Weisenberg, Rabbi Joshua Rose and Cantor Aaron Vitells; open to the public
Friday Night Shabbat Dinner (following services); tickets required: members: $12/adult; $8/child; nonmembers: $15/adult; $10/child
Saturday, Feb. 16
Services at 9:15 am followed by Kiddush lunch; open to the public
Afternoon Singing Circle at 4:30 pm light food and drink; 10 nonmembers
Sunday, Feb. 17
Singing Workshop: 10 am-noon, $18 nonmembers
Weekend price: Nonmembers: $36; Members pay for dinner only. No one will be turned away for lack of funds. Contact the Shaarie Torah office at 503-226-6131 if you would like to attend and cost is a barrier.
shaarietorah.org | joeyweisenberg.com