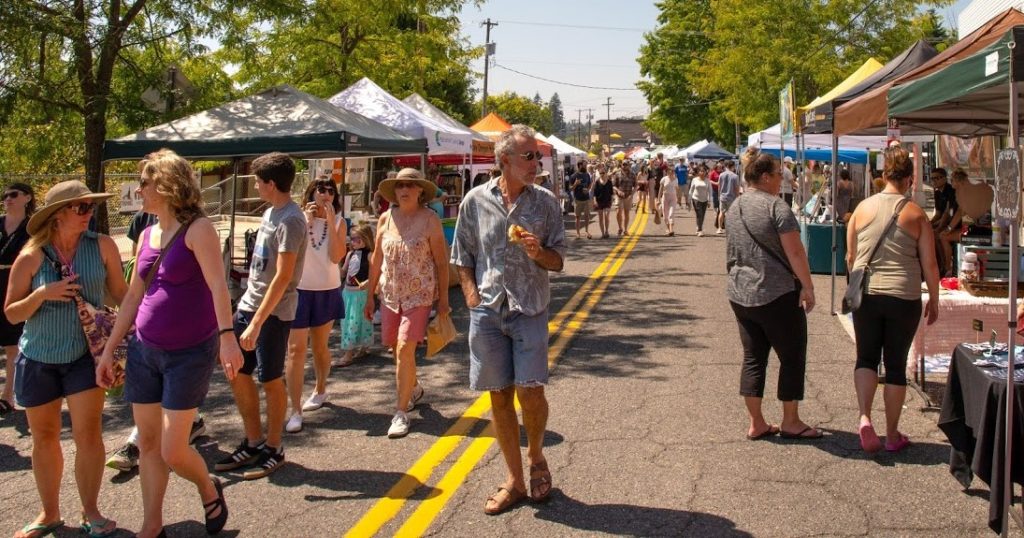 A community tradition for almost 100 years, Multnomah Days kicks off at 8 am, Aug. 18, in Multnomah Village between SW 31st and 39th along SW Capitol Highway. Every year the popular event draws nearly 10,000 guests with its spirited parade, tasty treats and family-friendly activities making it one of the largest street fairs in Oregon.
At 10 am fire trucks will lead off the parade featuring marching bands, classic cars, dancers, entertainers, and musicians.
The festival includes a kid zone, live music, food court, wine garden and two opportunities to support worthy causes. Get a snazzy new haircut from an Annastasia stylist and the $25 donation goes to Neighborhood House's Food Box. Or wash your pup at the Lucky Lab with proceeds supporting Dove Lewis Animal Hospital.
Check out the latest news on Facebook or Instagram @Multnomah_Days.