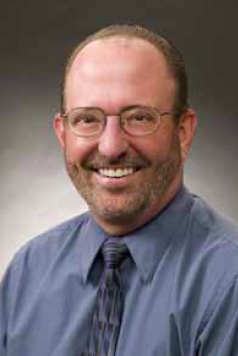 As the weather warms and the days grow longer, many Oregon residents are venturing out to explore new terrain on the path to home ownership. If you're considering buying or refinancing a home, there has simply never been a better time. Low interest rates provide a unique and timely opportunity to save money on your mortgage, and encouraging economic signs are paving the way for an increase in Oregon home sales. It's a good time to start planning so you can make the most of your investment.
Improving your credit score can help you get approved for a mortgage loan. A good credit score can also lower your interest rates and save you money down the line. Before you start the process of purchasing a home, here are some important tips to help you prepare for financing.
The first step is to sit down with your banker to discuss your goals and options for home financing. You should feel comfortable asking for a personal consultation with someone on your bank team to get you started. Below are some suggestions to consider and discuss.
1. Make loan and other debt payments on time: Delinquencies on loan or credit card payments can reduce your credit score, which can in turn impact your approval status and the interest rate you could receive on a new mortgage loan.
2. Credit cards: Reduce your credit card balances, if possible, to less than 50% of your card limit.
3. Anticipate financial obligations in the near future: Secure your mortgage financing first. Credit inquiries that occur due to applications for credit card, auto loans or other financing can impact your credit score, especially if they are in the months prior to a mortgage application.
4. Down payments: Save as much as possible so you can make as large a down payment as you are able. Keep your savings in a stable, secure account that provides you reasonable rates of return without potential volatility. Automatic transfers or payroll deductions are helpful to grow your savings. Remember, your down payment will reduce the amount you owe on your mortgage while also reflecting well on your application.
5. Upcoming purchases: Try not to make major purchases prior to or during the home loan process. Large purchases like a car, furniture and appliances can impact your savings and your qualification ratios. While going through the home loan process, the asset balances you disclose on your application should not decrease, unless it is recommended that you do so.
6. Employment: Before changing jobs, inquire about the impact the change may have on the approval of your mortgage. A verification of employment with your current employer is required prior to funding a loan. Stability of employment is important.
7. Closing or changing bank accounts: Let your lender know if you anticipate or have significant changes either in or out of any of your bank accounts that will reflect differently than what appears on your loan application.
8. Ask questions: Your lender is there to help and work with you to make your home loan experience positive and successful. Don't hesitate to ask questions or ask for explanations of their programs. There are a large variety of home loan programs to meet the needs of borrowers. It is important that
you understand the programs and process, and that you work together to deliver the loan that best fits your individual needs. Buying a home is one of the biggest investments you will make in your lifetime, so you want to be prepared. In addition to getting your finances in order, you might consider taking a home buyer class to learn how the process works. There are HUD-certified home buyer education programs and agencies that offer workshops, coaching and down-payment assistance for first-time home buyers. HomeSmartOregon.org is a good place to start.
Bank of the Cascades has pledged $1 billion in credit and loans to support the communities we serve. Our goal is to work with our neighbors to strengthen local economies. Helping residents prepare for and purchase homes is one way we can help make that happen. We invite you to call our Mortgage Center at 541-385-9933 or toll free at 877-385-9933, if you have questions about home financing. We would be happy to talk with you.
Lance VanSooy is vice president and Mortgage Center sales manager for Bank of the Cascades in Oregon and Idaho. He has worked in the mortgage
industry since 1985 and served Bank of the Cascades customers for more than 22 years.