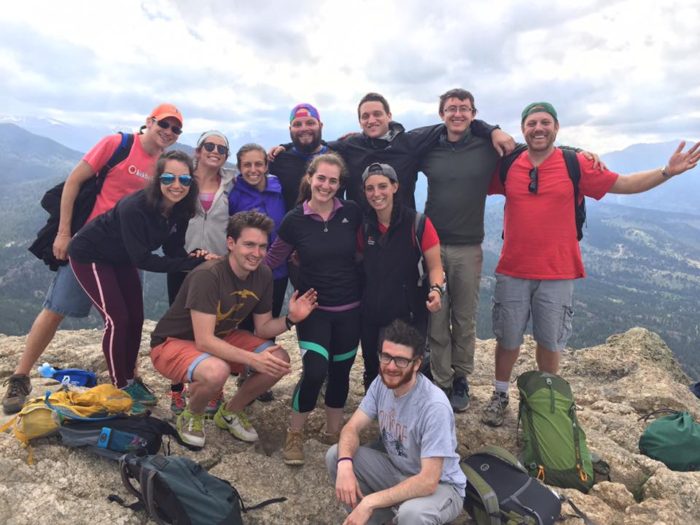 PHOTO: 2017 Outdoor Adventure Retreat, near Boulder, CO.
Moishe House is hosting a Jewish Mindfulness Intensive Retreat at Cedar Ridge Retreat Center in Vernonia, Nov. 10-13. Reservations are pouring in fast, so interested young adults should reserve a spot now.
"The Moishe House Retreat program creates transformative experiences that put participants' learning into practice and train Jewish 20-somethings with specific ritual and programmatic skill sets that they can take back to their home communities," says Senior Director of Jewish Learning at Moishe House Rabbi Brad Greenstein, formerly associate rabbi at Portland's Congregation Neveh Shalom.
This retreat will include practicing meditation, mindfulness and yoga. Dr. Zvi Bellin will guide participants through periods of silence and reflection, weaving Judaism throughout.
Hosted by the local Portland Moishe House and Portland young adult community leaders, this retreat is to train young adults in the Pacific Northwest to build Jewish community programs that explore the intersection of Judaism and Mindfulness. The goal is to have at least 40% of participants from the Portland area. Moishe House retreats typically have 35 participants. Retreats are free; a $50 deposit is required to reserve a spot, but it is fully refunded when the retreat is completed.
The core of Moishe House's Retreat philosophy is focused on training participants in Jewish holidays and Shabbat programs, while also exploring and building on successes of training in cutting edge arenas of Jewish expression and practice such as Jewish outdoor adventure, Jewish cooking and farming, and Jewish mindfulness. Moishe House Retreats dive into relatable Jewish learning and examine Mishnah, Gemara, Midrash, Codes, Hasidut, Kabbalah, Jewish History, and Modern Jewish Philosophy in a way that is exciting and inviting to both the novice and advanced participant.
The Jewish education team, led by Rabbi Greenstein, has mobilized Moishe House's Learning Retreats to focus on innovative educational modalities and lasting participant takeaways in order that participants return home with a new toolbox to build Jewish community.
The first Jewish Learning and Leadership Retreat was held in 2011 after findings from an external evaluation found that Moishe House residents were seeking new, relevant learning opportunities to deepen their understanding of practices/rituals that they did not necessarily grow up doing; this model has gained continual traction in Moishe House's expanding network. This year, more than 80 weekend-long, immersive Jewish Learning and Leadership Retreats are scheduled, including many that are peer-led. These retreats help Jewish young adults gain a new perspective on leading Shabbat and other Jewish rituals, in ways that make sense to their lives today, that they can then put directly into practice through existing Moishe House frameworks back home.
"The hallmark of the Moishe House experience is pluralistic experiential learning," says Rabbi Greenstein.
Participants not only study what a sukkah is, but they actually build a sukkah together. Residents not only discuss how to enliven a Passover Seder, they sing and study joyously during their own mock training Seder. Each Learning Retreat contains transformative experiences that put into practice our learning and train residents with a specific ritual skill set that they can hold on to for the rest of their lives.
Text study that is inspiring, relevant and accessible: First-class Jewish educators who are well-versed in the Jewish cannon and skilled at bringing excitement to their discipline join Moishe House's educational team on each Learning Retreat. Experts in Mishnah, Gemara, Jewish arts and history, Jewish prayer and practice who come from cutting-edge partner organizations such as the Pardes Institute of Jewish Studies and Kevah activate participants' comfort and skill sets in engaging Jewish text.
The Moishe House experience is comprised of moments where participants feel part of something greater than themselves (Havdallah under the stars, banging on the Shabbat dining room table in song, studying together with a newfound friend, etc.). During each retreat we devote time towards the end of each retreat towards articulating how these Moishe House Moments are Jewish Moments. Incorporating classical and modern theology, our educational team trains participants to express in a pluralistic way how their personal and communal transformative experiences fall within the Jewish tradition.
Moishe House provides the opportunity for any young adult who attends a retreat to have access to Moishe House Without Walls. While prior to the launch of MHWOW, only residents had a Moishe House platform within which to put their newfound or refined skills into practice, community members/participants who attend a retreat can lead Moishe House-style programming as well. MHWOW is an area of rapid growth for Moishe House and represents a promising frontier for engaging even more Jewish young adults as leaders and active community members, wherever they live.