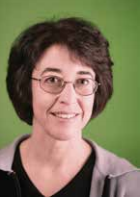 On March 26, 1896, Gervais, OR, "was enthusiastic over the arrival home of her native son, McKinley Mitchell" after his nomination to the state legislature as a Republican. "The people en masse met him at the depot and welcomed him with addresses and the firing of anvils," reported the Daily Capital Journal. Although the journey from Salem had been short, "a procession was formed and he was escorted home amid much enthusiasm."
The warm reception is not surprising. Gervais was a small town and Mitchell seemed to be a rising star in the Republican Party. Born in Oregon City in 1858, Mitchell was the son of Isaac Mitchell, a pioneer of 1849-1850, and attended public school in Gervais. By 1879 he had opened a general store and changed his first name from Michael to McKinley. Within a few years he was appointed postmaster and elected to the Gervais city council, a position he held, at least intermittently, into the 1890s. In addition to the Gervais store, he also dealt in grain and hops, ran a warehousing business and edited a news- paper. After the turn of the century, he moved to Portland and opened stores there and in Hubbard. At some point he acquired a 147-acre farm in Yamhill County.
In 1896, after the impromptu parade in Gervais, Mitchell campaigned for the legislature by linking himself with his more prominent Republican namesakes, presidential nominee William McKinley and incumbent U.S. Senator John Mitchell, with a button reading, "McKinley for president, Mitchell for senator, and McKinley Mitchell for both."1
Once elected Mitchell played a key role in the heated contest over Oregon's U.S. Senate seat during the 1897 "hold up session," when Senator Mitchell's supporters blocked legislative activity rather than concede.2 Originally part of the John Mitchell faction, McKinley Mitchell eventually shifted his support to Joseph Simon, a Jewish Portland lawyer and prominent Republican, who thus became the fourth Jewish U.S. senator. During the dispute the Gervais favorite son was praised by the Capital Journal for his dedication to serving the people rather than a party leader. In later years Mitchell remained active in the Republican Party, as well as in Oregon Native Sons, a group dedicated to preserving pioneer history.
Mitchell was mentioned frequently in the regional press during the 1890s for his political activities, his business dealings and even his visits to Salem.3 Striking in this coverage is what is never mentioned: that McKinley Mitchell was a Jew. It was not that Mitchell's Jewish identity was unknown. His father's 1882 burial in the Jewish cemetery (presumably in Albany) and his sister's wedding, conducted in Gervais by a rabbi, were noted in the press; several pioneer histories mention the family's Jewish identity. Mitchell's own wedding to the former Hattie Scheier took place at San Francisco's Congregation Beth Israel in 1891. Upon his death in 1936, Mitchell made bequests to both Portland congregation Ahavai Sholom and the Neighborhood House.
McKinley Mitchell has gone unnoticed in Oregon Jewish history, perhaps deservedly so – he was not a leader in the Jewish community and there were a number of Jews, including Joseph Simon, Ben Selling and Solomon Hirsch, who were far more prominent in state politics. Yet Mitchell's experience is significant for the glimpse it offers into patterns emblematic of Jewish life in 19th century Oregon. Though distinctive for both their Jewish identity and their occupational profile as merchants, Jewish Oregonians were widely accepted as town leaders, civic boosters and neighbors. Jewish Oregonians were able to attain prominence and win elections in towns from Burns to Gervais, from Portland to Pendleton. Like Mitchell, they were regarded as pioneers and native sons who, like other Oregonians of their generation, had suffered the hardships of frontier life and made significant contributions to their communities. Their activities as settlers, town builders and civic leaders overshadowed ethnic and religious distinctions, and fostered their acceptance as Oregonians.