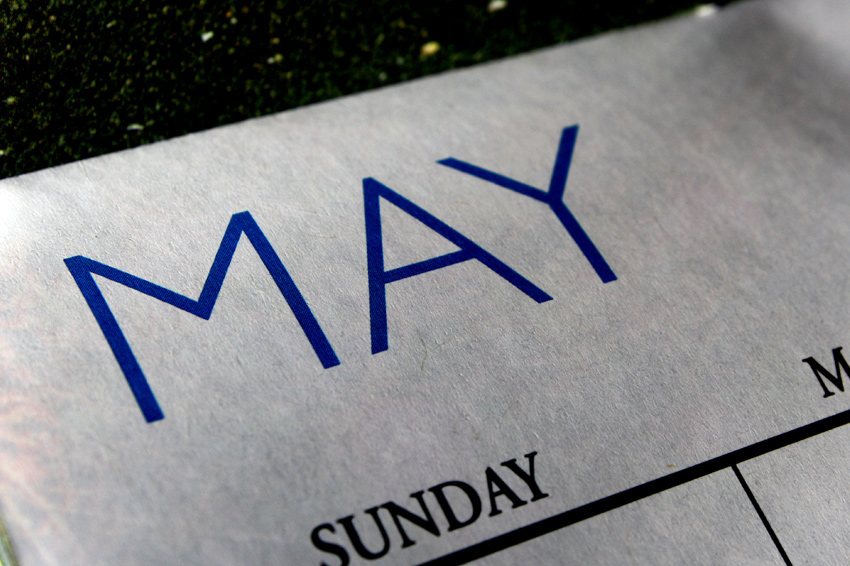 Through May 3
Soul Harmony: The Story of Deborah Chessler, Sonny Til & the Orioles at The Brunish Theater, 1111 SW Broadway, Portland. Stumptownstages.org or 800-273-1530
Through May 24
4000 Miles at Artists Repertory Theatre with related art exhibit by ORA Northwest Jewish Artists. Artistsrep.org or 503-241-1278
May 1-3
North Oregon Coast Art Weekend: This year, 10 galleries will spotlight new work by nearly 40 artists with unveilings, demos, receptions and live music in Cannon Beach. Cannon Beach Art Gallery will feature "Shirley Gittlelsohn, A Retrospective," honoring the work of this well-known Jewish artist. cbgallerygroup.com
Oregon Potters Association's 33rd Annual Ceramic Showcase includes talented Jewish ceramic artist Deborah Shapiro from Tigard. This May marks her 24th year participating in the Showcase. At Veterans Memorial Coliseum. ceramicshowcase.com
May 2-3
Tell It Like It Is: Portland's Jewish Storytelling Festival presented by Congregation Shaarie Torah. Saturday 7- 9:30 pm; Sunday1-7:30 pm. 920 NW 25th Ave., Portland. shaarietorah.org/storyfest
May 3
A Night of Magic and More. Congregation Kol Ami Gala 2015 features Grand Prix World Champion of Magic, Shawn Farquhar, plus other magicians and entertainers. https://ckolami.ejoinme.org/magic
The Seattle trio Uncle Bonsai performs original, contemporary folk/pop music at Temple Beth Sholom in Salem at 6:30 pm. VIP tickets include wine/chocolate reception with the band after the concert. 503-362-5004
May 6
Nutrition Seminar 2 Let's Talk Food: Cravings. What do you crave and why? Learn what your cravings mean and how to eliminate them with a few diet modifications. 6-7:30 pm at the MJCC. Members $21; others $31.
Hidden Treasures: Lives and Afterlives of Jewish Texts. See page 60.
Judaism Decoded, a six-week class presented by Benaroya Jewish Learning Academy. Meets six Wednesdays: noon at Perkins Coie LLP or evenings at MJCC. 503-977-9947 or MyJLI.com
May 7
Bringing Bubbe Home. Book talk by Debra Zaslow, storyteller and rebbetzin, who brought her 103-year-old grandmother home to die with her family. 7 pm at the MJCC. Free.
May 10
Mother's Day Brunch prepared by Shaarie Torah Men's Club at the synagogue. 503-226-3600
May 11
Identity Theft featuring guest speaker FBI Agent Matthew Floyd. Presented by the Oregon Jewish Community Foundation Professional Advisors Group. Multnomah Athletic Club 1849 SW Salmon St., Portland.  Noon-1:30 pm. Free. RSVP by May 5 at 503-248-9328 or to gailm@ojcf.org
May 12
SW Corridor Project. See page 59
May 13
"TO LIFE!" 7 pm at The Clinton Street Theater. Zeitgeist Northwest offers this movie that keeps the memory alive of what happened during the dark decades of German history; but is also a bright and hopeful piece. German with English subtitles. Portlandgermanfilmfestival.com
Passport to Success. Dinner celebration of Maayan Torah Day School featuring guest speaker Rabbi Steven Weil on Brave New World: As more Jews dismiss religion, can community survive. The event also honors Jewish foster mother Mary Perlman.
6 pm at MJCC. Tickets $54. RSVP by May 5:
503-245-5568 or info@maayanpdx.org
May 14
A Touch of Class: An Evening of Music and Sephardic Cuisine with Michael Allen Harrison.  Sephardic Appetizers and Wine 6 pm at the MJCC followed by concert at 7 pm. Benefits the Judi and Richard Matza Sephardic Cultural Center. Cost: $26 till May 1; $36 at the door. RSVP: ahavathachim.com/concert or call Ron Sidis
503-750-0888
Community Without Walls: Jews, Business and China featuring Michael Bloom. 1-2:30 pm at NW Health Foundation Conference Center, 221 NW Second Ave., Portland. Free. Presented by the Jewish Federation of Greater Portland and the MJCC. 503-246-6219
May 15-16
Honoring Rabbi Daniel Isaak. See page 54.
May 17
The More We Get Together: Celebrating first year of merged Oregon Jewish Museum and Center for Holocaust Education. 5 pm silent auction 6:45 pm dinner at the MJCC. RSVP: ojmche.org or
503-226-3600
May 18
"Everything you wanted to know about the BRCA genes but were afraid to ask." See page 60.
May 19
JFCS Luncheon: Celebrating Our Caring Community. Free. See page 28.
May 20
OJMCHE Film: Iraq N' Roll. 7 pm at OJMCHE.
May 22
The North Coast Shabbat Group holds its monthly services March-October.  Rabbi Rachel Joseph leads May services at 8 pm at the Bob Chisholm Senior Center, 1225 Ave. A in Seaside. Bev Eastern, 503-244-7060
May 23
CNS Shavuot Showdown. An evening of learning, fun and food at Congregation Neveh Shalom! Come for one part or all of the night's festivities beginning with young family program at 5:15 and concluding with Tikkun Leyl Shavuot at 9:30 pm. 503-246-8831
Tikkun Leyl Shavuot. Join us for a cheesecake potluck and a night of study. 8 -11 pm at Congregation Kol Ami, 7800 NE 119th St., Vancouver, WA. 360-896-8088
May 29
Friday Night Lights. Celebrate Shabbat, enjoy dinner, songs and entertainment. 5:30 pm at the MJCC. Adults: members $15, nonmembers $18; ages 3-12 members $9, nonmembers $12; Max $50/family. RSVP by May 27: oregonjcc.org/fnl
May 30
Shir Tikvah offers ritual burial ceremony for unneeded Jewish texts. See page 61.
May 31
Robison Sisterhood Luncheon. See page 60.
Yismehu: Experiencing Torah in Nature.
See page 62.
Eugene celebrates 40 years of Rabbi Yitzhak Husbands-Hankin. See page 59