The Jewish Teen Funders Network serves as a central resource for the quickly growing field of Jewish teen philanthropy. They work to grow and strengthen the field of Jewish teen philanthropy in North America.
Jewish teen philanthropy programs introduce teens to collective grantmaking. This group process is guided by Jewish values and provides teen philanthropists-in-training with opportunities to gain new leadership skills. We believe that this early experience with strategic philanthropy will both strengthen their engagement with Jewish life and ensure their commitment to lifelong giving based on Jewish values.
JTFN was created in 2006 as a program of the Jewish Funders Network, an international organization dedicated to maximizing the quality and impact of Jewish philanthropy.
The Youth Ambassador Council was created in 2016 to connect JTFN directly with teens in the field, and learn together. Meeting virtually throughout the school year, the Youth Ambassador council empowers the teen voice by fostering relationships with representatives from the field of Jewish teen philanthropy.
The 4th cohort of the Youth Ambassador Council was just announced and a high schooler from Lake Oswego High School was picked as one of the 10 teens for 2021.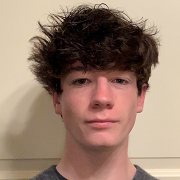 MAXWELL SPURR
Max is an 11th grader from Oregon who enjoys connecting with the Jewish community through philanthropy. He has worked with Oregon Jewish Community Youth Foundation for two years, along with several other secular organizations prior. Having experienced several unique communities in Oregon, Max has a deep appreciation for Sacha Baron Cohen's work as a comedian exposing the flaws in American society in a light-hearted manner.