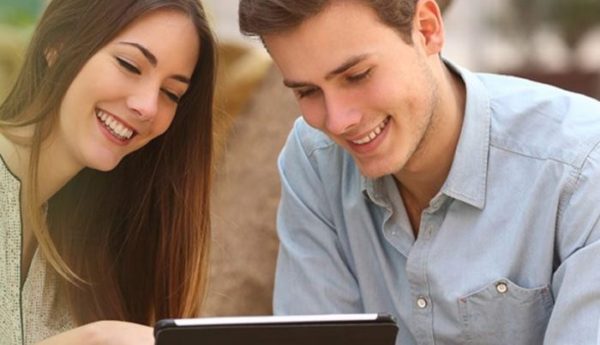 PHOTO: Young couples thinking of having children are encourage to consider genetic screening.
JScreen, the national nonprofit community-based public health initiative dedicated to education and carrier screening for Jewish and other genetic diseases, has joined with the National Gaucher Foundation to mark National Gaucher Awareness Month during October 2018.
The NGF is celebrating National Gaucher Awareness Month in New York City with a patient meeting (panel discussion and dessert reception) on Oct. 27. For more information, visit https://www.gaucherdisease.org/events/asktheexperts. There will also be a CME symposium for healthcare professionals only (Challenges in Disease Management for Type 1 Gaucher disease) on Oct. 28. Visit https://www.gaucherdisease.org/physician for more information.
Gaucher (pronounced go-SHAY) disease is one of more than 200 diseases for which JScreen tests with its easy-to-use at-home saliva sample kit. The condition affects up to 1 in 40,000 live births in the general population. Gaucher is much more common in people with Ashkenazi Jewish background, affecting up to 1 in 450 individuals in this community. Unlike many other genetic diseases, treatment is available when medically necessary.
"We work very closely with the National Gaucher Foundation to raise awareness and encourage screening, particularly of young adults who may be thinking of having children soon," says JScreen Executive Director Karen Arnovitz Grinzaid. "This month is a special opportunity to help educate both the Jewish community and the general population about Gaucher disease and the importance of genetic screening for family planning."
Gaucher disease results from the body not having enough glucocerebrosidase (GCase), an important enzyme that breaks down a fatty substance called glucocerebroside. Because the body cannot break down this substance, fat-laden Gaucher cells build up in areas like the spleen, liver and bone marrow and can cause low blood counts, bleeding, bruising, fatigue, enlarged spleen and liver, and bone problems.
"My husband and I found out we are both carriers of Gaucher disease," says Paige Guy, 30, an audiologist in Ocean, NJ. "We were shocked and scared of what the future would hold for our family; our genetic counselor recommended by our physician explained that there is a 25% chance in each pregnancy that our child would have Gaucher disease. By being aware of this reality, we were able to go through a complex in vitro fertilization (IVF) process that significantly decreases the odds of having a child with Gaucher disease. We're happy to say that as of June 2018, we welcomed our beautiful little girl who does not have Gaucher's disease."
During October, JScreen, in partnership with the NGF, will encourage screening for individuals and couples planning to start or grow their families.
"It's important to be screened so people know whether or not they are a carrier and how this might impact their children," says Amy Blum, COO of the National Gaucher Foundation. "The NGF is very grateful for its partnership with JScreen and being able to offer screening for Gaucher and over 200 other genetic diseases. More than 1,500 individuals have already been screened through this joint initiative."
Headquartered in Atlanta at Emory University School of Medicine's Department of Human Genetics, the JScreen initiative is a collaboration among clinical geneticists, socially minded businesses and nonprofits to provide everyday people with a ready access point to cutting-edge genetic testing technology, patient education and genetic counseling services. JScreen believes the combination of education, access to premier gene screening technologies and personalized, confidential support are the keys to helping couples plan ahead for the health of their future families.