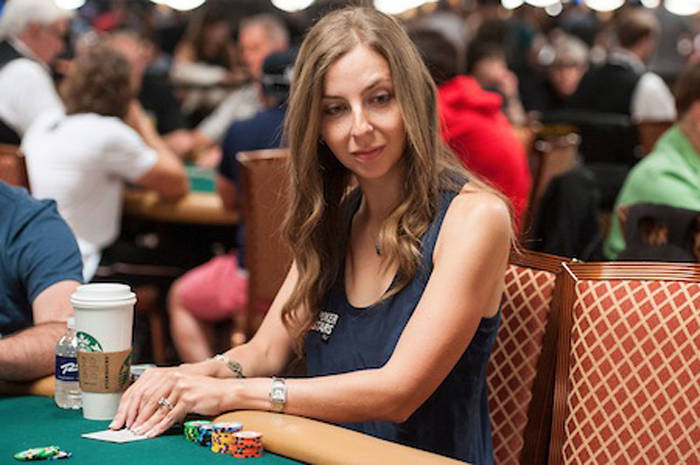 Photo: Maria Konnikova
Prize-winning author and international poker champion Maria Konnikova is confirmed to join celebrity poker players Eli Elezra and commentator Jeff Platt for Friends of the Israel Defense Forces' (FIDF) first-ever National Poker Tournament on May 2 at 7 pm EST.
Maria Konnikova most recently authored The Biggest Bluff, a New York Times bestseller and Notable Book of 2020. While researching The Biggest Bluff, Maria became an international poker champion and the winner of over $300,000 in tournament earnings – inadvertently turning into a professional poker player.
Konnikova also wrote bestsellers The Confidence Game, winner of the 2016 Robert P. Balles Prize in Critical Thinking, and Mastermind: How to Think Like Sherlock Holmes, an Anthony and Agatha Award finalist, and is a regular contributing writer for The New Yorker. Her writing has been featured in Best American Science and Nature Writing and has been translated into over twenty languages. Konnikova also hosts the podcast The Grift from Panoply Media, a show that explores con artists and the lives they ruin and is currently a visiting fellow at NYU's School of Journalism. Her podcasting work earned her a National Magazine Award nomination in 2019. She graduated from Harvard University and received her Ph.D. in psychology from Columbia University.
"I'm excited to be able to support such a wonderful organization. Its mission is one I feel strongly about – and I hope you'll join me in playing for a great cause," said Konnikova. "And to my competitors: play well, be smart, make good decisions – but most importantly, have fun!"
The following local events will take place as part of the first round of FIDF's tournament: Los Angeles; Georgia; New England; Maryland; Long Island; New Jersey; Panama; Illinois; Miami; and Tri-State Young Leadership Division. The top 10% of players from each chapter's qualifying event will advance to nationals with the final event being live streamed on May 2 via the premier poker site Faded Spade. All proceeds from the tournament will support FIDF's well-being and educational programs for Israel Defense Forces (IDF) soldiers.