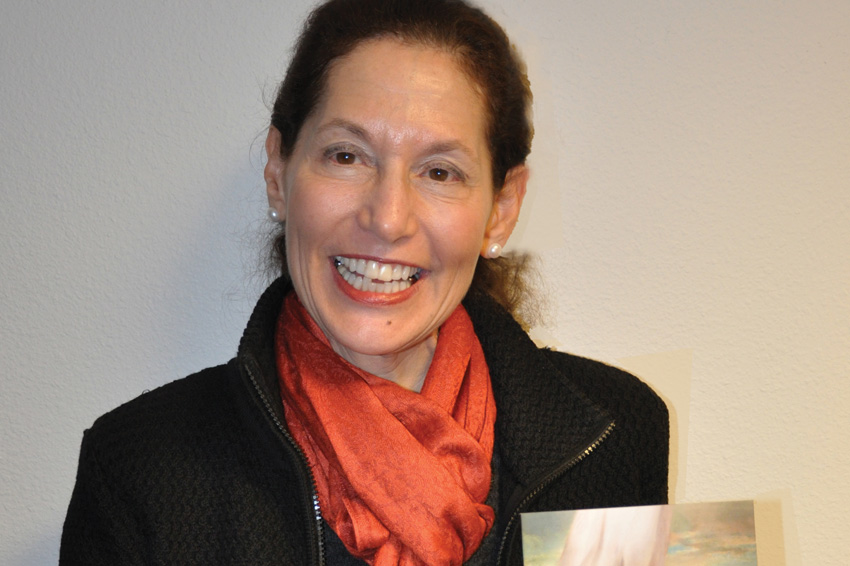 Portland native Susan Winkler decided to combine her lifelong interest in art and her broad knowledge of Paris to write her first novel, Portrait of a Woman in White, released last fall.
Educated at Bennington College, Stanford University, L'Academie in Paris and the University of Geneva, Susan was recruited to write The Paris Shopping Companion: A Personal Guide to Shopping in Paris. Over four editions published across 25 years, she visited Paris regularly and came to know many art dealers there. She learned that looted art, art stolen by the Nazis during World War II, was a taboo topic. Having read Hector Feliciano's The Lost Museum: The Nazi Conspiracy to Steal the World's Greatest Works of Art, she became intrigued. A radio interview with a woman who had to leave her first love to escape the war merged with the looted art theme in Susan's mind, creating the basis of her novel.
"I wanted to illustrate the history," she says of the novel she wrote about a fictional Matisse portrait stolen from a Jewish family by the Nazis. "But once I got into it, the characters really took over the story. I thought I knew who they were when I started, but they reacted differently than what I would have expected."
With her novel as full of surprises for readers as the characters were for her, Susan's story will provide an intriguing springboard for an upcoming panel discussion on looted art.
The panel will be a conversation between Susan and Bruce Guenther, who recently retired from his post as chief curator of the Portland Art Museum. Before joining the Portland Art Museum in 2000, Bruce was a curator at the Seattle Art Museum, and chief curator at the Museum of Contemporary Art in Chicago and the Orange County Museum of Art. He has written extensively on the art of the last 100 years. A popular lecturer on contemporary art, he is a frequent juror for regional and national exhibitions.
The panel moderator is Judy Margles, a board member of the American Alliance of Museums, who is involved in national efforts to expand knowledge of cultural objects looted during the war.   
Judy expects the discussion at the Oregon Jewish Museum and Center for Holocaust Education, of which she is the executive director, to be a lively conversation that explores historical insights into the subject of looted art. Looted Art: An Unfinished Business will begin at 7 pm at the museum on March 11.
"I'll moderate the panel, focus a bit on why Susan chose the subject and why a fictitious story appealed to her, ask Bruce to talk about looted art with regard to the challenges that the subject poses for curators," says Judy. "We'll take questions from the audience, and I'll probably ask Susan to read a small section from the book."
Susan also knows the local Jewish community. She and her husband, Jim Winkler, are members of Congregation Beth Israel, where their three children, Jordan, Julia and Jacob, became bar and bat mitzvah. Jim, also a native, grew up at Congregation Shaarie Torah. He is a past president of Cedar Sinai Park. A Lion of Judah, Susan will be speaking to that philanthropic group of the Jewish Federation of Greater Portland in April.
The March 11 panel discussion is being held in conjunction with OJMCHE's current exhibit, "Anne Frank in the World."
Tickets for the panel discussion are: public, $10; OJMCHE members, $8; and students, $5. For more information, visit ojmche.org or call 503-226-3600.