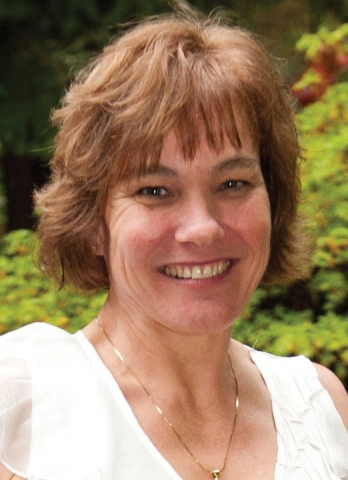 The tendency of many American Jews to attend services only on the High Holidays has created a conundrum for many synagogues over the past century. If they limit attendance to members only, the pay-to-pray model turns people away just when they might be open to letting Judaism into their lives; yet if synagogues open their doors to all comers, members who support synagogue operations and programs throughout the year may find no room in the sanctuary.
Recently the national community has been abuzz with the need to take a big tent approach to Judaism in an effort to welcome unaffiliated Jews. A debate ensued in August when Rabbi Kerry M. Olitzky, executive director of the Jewish Outreach Institute, informally polled groups about what they offer for free.
"I will argue that it is the only way to build a path toward Big Tent Judaism, a community that lowers barriers so that those on the outside may enter into it and participate in all that it has to offer," wrote Olitzky in an email that launched a flurry of responses.
In Portland the need for a bigger tent has been a central focus, especially since the Jewish Federation of Greater Portland hired Marc Blattner. Marc's efforts to create a broad-based welcoming community are the subject of our cover story this month, a nice tie-in to this holiday season debate.
In Oregon, many synagogues keep their doors open to visitors during the High Holidays. Some require reservations, most request or at least accept donations, but a strict members-only policy is largely absent from Oregon.
Havurah Shalom has perhaps the most visible free holiday services in Portland. The congregation has followed the philosophical decision of its founders made in 1978 to invite the community to join them for the holidays. Since the sanctuary of the Reconstructionist synagogue accommodates only a few hundred, the congregation has for several years rented large spaces that can hold a thousand or more worshippers. In recent years, Havurah Shalom has held Rosh Hashanah and Yom Kippur services at the Tiffany Center.
Havurah is not alone in this philosophy. From the humanistic Congregation Kol Shalom, which rents the West Hills Unitarian sanctuary for the holidays, to Chabad centers across the state, which have traditionally offered free services, the diverse choices offer something for every palate.
Chabad's High Holiday philosophy is summed up in the one line "The gates of heaven are open to all, so are ours," according to Rabbi Motti Wilhelm of Chabad Oregon.
This year Congregation Beth Israel created a High Holiday Hotline, where the unaffiliated can request tickets. With space especially tight at evening services, some congregations limit those to members only but welcome everyone at daytime services.
This year, when you wonder where you can experience the Days of Awe, take a look at the High Holy Days service information printed in this issue of Oregon Jewish Life. Wherever you are in Oregon or Southwest Washington, services are likely to be offered nearby. Give your local congregation a call and see what it has to offer.
_________________________________
Letters from Readers
Thank you for the great job on Oregon Jewish Life.
I must comment on the August article "Oregon's Congregations Grow." You missed the two main congregations in Central Oregon.
Congregation Shalom Bayit/The Jewish Community of Central Oregon (www.jccobend.org) is a nonaffiliated, participatory Jewish community formed in the early 1990s. Rabbi Jay Shupack leads the JCCO and Rebbetzin Judy Shupack heads the religious school.
Temple Beth Tikvah (www.bethtikvahbend.org), a member of the Union for Reform Judaism, was formed in 2008 and is led by Rabbi Glenn Ettman.
I encourage Central Oregon residents and visitors to look into these congregations for a meaningful Jewish experience.
Lester Friedman, past president, JCCO, Bend
_________________________________
Thank you for the article about synagogue life in Oregon. I want to share some history of Havurah Shalom, Portland's Reconstructionist congregation. When Havurah started in 1978 with 15 families, it was the first new synagogue in Portland in many years. It has grown to over 300 families. In 1999 we renovated two warehouses into our lovely shul in Northwest Portland.
Our diverse, participatory community promotes spirituality, learning and tikkun olam. We have a rich education program. Our High Holidays are open to the public, free of charge. Our website, www.havurahshalom.org, lists the High Holidays service schedule and location. We invite you to join us to celebrate the Days of Awe.
Miryam Brewer, Portland
_________________________________
In the last issue of Oregon Jewish Life (page 48), you mentioned the beginning of Ashland's Temple Emek Shalom. However, there was no mention of the earlier group I co-founded, Rogue Valley Jewish Community (Kol Torah Emek), 1973 – which became Emek Shalom.
My family arrived in Ashland in 1969 and celebrated Jewish holidays alone. In 1972, on community radio, I asked interested Jews to contact me. We formed a board, including Dick Heimann, who became our first president. We held lay-led monthly Friday night services.
Lucille R. Kraiman, Portland
_________________________________
This summer I was going to work in my studio, tend my garden and read novels. Then we heard about the coal export proposal to bring open coal cars through Oregon and Washington on their trip from Wyoming to Asia. Every day eight full and eight empty trains would go through my neighborhood. Vancouver can expect 30 coal trains per day. It would change my beloved Northwest from green to gritty.
Richard Ellmyer and I co-founded an organization to stop the coal transport. Our group blossomed. Two hundred people from Multnomah, Clackamas, Clark and Columbia counties participated in a No Coal Rally in St. Johns Aug. 18. Other activities are planned.
Caretaking the environment is a mitzvah, so is community activism.
Bonnie Meltzer, North Portland Coal Committee, Portland
_________________________________
I want to express our appreciation for the wonderful article about and on behalf of my mother, Sheila Cohen Springer, and her family. It succinctly and personally captured the essence and palette of her art and recent journey. From describing her tragedy from Hurricane Katrina seven years ago to her care and finding new forms of expression at Cedar Sinai Park, Peter Korchnak's piece was a touching portrait.
This story is indicative of the fine work you are doing with the new publication.
Bill Cohen, Tualatin
_________________________________
I wanted to thank Oregon Jewish Life for last month's profile on Hollywood and Portland. It was a great piece, full of interesting profiles and history about the role Portland has in the entertainment industry. As a talent agent who now calls Hollywood home, I am always thrilled when a project one of my clients is working on is shot in my hometown. It gives me a great excuse to come home for a visit (I return often to visit my clients working on Leverage and Grimm). It's also meaningful to know these burgeoning productions are creating so many jobs. I hope our city will keep the great tax incentives it offers so more productions will be attracted to Portland.
Jacob Fenton, Los Angeles (but Portlander always at heart)
_________________________________
I just read (Gloria Hammer's) article on the Gorge. I had no idea about Jewish life up there.
There is something neat and quaint about a "keeper" of a list … perhaps someday there will be a more formal community.
I was just up there with some friends a few weeks ago and commenting on how spiritual it seems there, given the beautiful scenery, etc.
Jaimie Harper, Portland