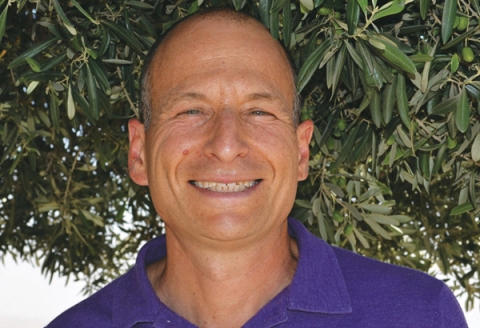 My friend Maury made aliyah a few years ago. Maury is a geriatric physician, father of three and a widower. Shortly after Maury arrived here, he met Carolyn, a widow, whose spouse had also died of cancer, and who was the mother of two boys. Maury and Carolyn's romance blossomed and they decided to get married.
In Israel, any Jew who wishes to marry must do so through the Rabbinate (which is exclusively in Orthodox control). There are two vital issues that concern the Rabbinate before it will agree to open a marriage file for someone: one, is the person Jewish, and two, is the person single (unattached)? With Maury and Carolyn, the first issue had already been proved. But Maury had to have help with the second issue (and Carolyn had to call on her own friends to help her out). Maury needed me (and another male witness) to go to the Rabbinate and testify that he was indeed single and unattached.
The truth of the matter is that I had done this before, so I knew what to expect. A few years earlier, my friend Sharon had asked me to go down to the Rabbinate for her. She had provided me with the address, given me her file number and had told me the hours that the office was open. I went down to the office, sat across from the desk of the rabbi, told him that I had known Sharon since the sixth grade and that she was single, and I signed a statement to this effect.
I was a little puzzled when Maury told me that he would accompany me and the other witness, that we had a specific appointment time and that the address was different than the one I had gone to for Sharon, but I didn't give these differences more than a passing thought. On the appointed day and hour, I met Maury and his friend Lije (short for Elijah) in front of the appointed building. We went upstairs and were confronted with a long corridor with waiting rooms and a roster of appointments on the doors. Alongside the occasional bachelorhood hearing were many more for separation, divorce, child support, arbitration, inheritance and marital harmony (in Hebrew this term literally means "peaceful home"). We finally found the door with Maury's name listed on it, and after one inheritance case and one divorce case (sometimes accompanied by raised voices inside), "our" case was called. Lije and I were told to wait, while Maury entered alone. After 10 minutes or so, the witnesses were invited in, one at a time. I went first.
To my surprise, I entered an actual courtroom, with two ultra-Orthodox judges sitting behind a raised bench. I was told to approach and was asked how long I had known Maury; I said 23 years. They asked from where, and I told them about our Israel program together at the end of high school and about going to college together. Then the judges got to the heart of the matter. They said that Maury had testified before the court that he was a bachelor. I knew, didn't I, said the judge leading me, the witness, that Maury had been married and that his wife had died. "Yes," I said. "Were you at the funeral or present at all during the shiva period?" "No," I said, explaining that I was in Israel and that she had died in America. "What was the wife's name?" the judge asked. "Ummm," I said, as I thought to myself: Well, there goes the wedding. Because at that precise moment the name of Maury's wife had completely evaporated from my brain. What a shame, I continued thinking to myself, because Maury and Carolyn could have been very happy together. But just before I threw myself on the mercy of the court, I turned to look at Maury, who heroically continued to stare straight ahead at the judges (would we each have received 39 lashes had he tried to signal something to me?). Maury looked so lonely standing there. He had been so happy with Gwen and now it was time for … Oh my God, that's it! "Gwen," I answered, as calmly as I could. With that the judge asked me to go to the court recorder and sign a transcript of my testimony.
I'm happy to report that Maury and Carolyn are now happily married, and a wonderful little boy named Kerem is testimony to their loving union.