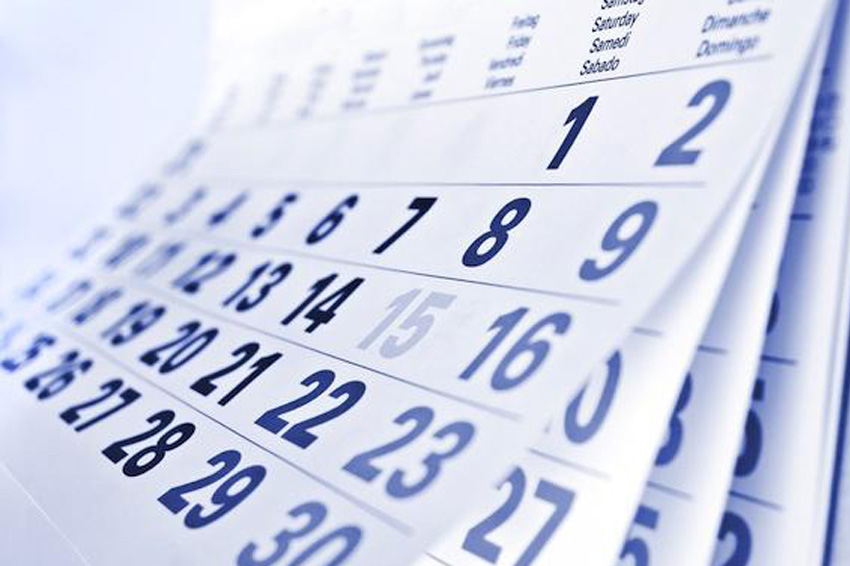 Through April 11
The Ministry of Special Cases. Thursdays-Saturdays at 7:30pm, Sundays at 2 pm at Miracle Theatre, 525 Se Stark St. $30 General Admission, $20 Students. For tickets and more information jewishtheatrecollaborative.org or 503-512-0582
Through April 14
Anne Frank: A History for Today exhibit at OJMCHE. OJMCHE also offers a public exhibit tour on Sundays at 1 pm and a public talk by a member of our Holocaust Speakers' Bureau at 2:30 pm (no speaker April 5). On April 12, Phil Mandel (on behalf of Alter Wiener) and author Trudy Ludwig will read from her children's book Gifts From the Enemy based on Wiener's story.
April 1
See "Singing In The Rain" on MJCC's big screen 2:30 pm. Free.
April 3-11
Passover begins at sunset April 3. See seders pages 64-65
April 9
Sundae Cycles: Passover. Morgan St Theater celebrates the Jewish holiday of Passover with a dessert flight drawing inspiration from this food-focused holiday. Doors open at 8 pm, dessert from 8:30-10 pm. $30 includes tea or coffee.
info@morgansttheater.com
April 12
Jewish Community Orchestra with music of Mendelsohn, Magnard and Berlioz. 3 pm at MJCC. $10 adults, $8 seniors, $5 students, children under 6 free. Tickets at the door. 503-244-0111
April 15
Yom Hashoah: Portland's Jewish community will come together to hear personal stories from survivors, reflect on the meaning of remembrance for the next generation, and commemorate the 6 million with music and prayer.  7 pm at Congregation Beth Israel. Info: 503-226-6131, rabbirose@shaarietorah.org
April 16
Free talk by Greil Marcus, renowned rock critic and author of the essay that inspired new musical "Soul Harmony." Noon in the Brunish Theater. See page 18
April 16-May 3
"Soul Harmony: The Story of Deborah Chestler, Sonny Till and the Orioles."
See page 18
April 17
OJCYF is accepting grant applications. Deadline to apply is April 17. Call Tara Siegman 503-248-9328 or ojcf.org/youth-foundation
April 18
Chair Affair. See page 28
B'nai B'rith Camp Bash. Wiskey & chocolate tasting 5:30 pm at the Exchange Ballroom, Portland. showard@bbcamp.org or 503-345-9464
April 19
Let's Celebrate Spring. Spring Open House 1-4 pm at Rose Schnitzer Manor. Music, refreshments and tours. RSVP by April 12: 503-535-4004 or RoseSchnitzerManor.org
J-Serve International Day of Jewish Youth Service. Jewish youth grades 6-12 can fulfill the Jewish values of tzedakah and tikkun olam. jewishportland.org/jserve
April 20
Learn about the Southwest Corridor Plan and key issues in South Portland, Hillsdale and corridor-wide and where high capacity tunnel alignments are being considered in the corridor. Attend a public meeting and learn more about the project. 6 pm at Multnomah Arts Center. Other public meetings: swcorridorplan.org.
April 21
Yom Hazikaron Remembrance Commemoration. 8 pm at the MJCC. Coordinator Oshra Rapaport says this year's event is dedicated to the soldiers that fell during the war of last summer. Free. 503-244-0111
Poetry writing class with Rabbi David Zaslow. Seven-session class continues
April 28, May 5, 12, 19, 26, June 2, 7-8:30 pm at Havurah Shir Hadash, 185 N Mountain Ave., Ashland. Rabbi Zaslow is the recipient of the 1988 American Book Award for educational materials. $20 per session before April 7 and $22 thereafter. Preregister: 541-488-7716 havurahshirhadash.org
Verses from a Cataclysm: New Translations of Boris Slutsky, Jewish Soviet Soldier Poet. Bilingual reading and discussion by Marat Grinberg and Judith Pulman. 7 pm at OJMCHE. Cosponsored by Congregation Shir Tikvah. OJMCHE members: Free. Judith.pulman@gmail.com
April 22
Yom Ha'atzmaut. See page 60
April 23
Institute for Judaic Studies annual meeting. 6 pm in Birnbach Hall at Congregation Neveh Shalom. Includes The Roscoe C. Nelson Jr. Memorial lecture by Reed College Professor Dana Katz on "Venetian Ghettoscapes." Light supper. $25. info@portlandjudaicstudies.org
April 24
PDX Live! JR. 5:30 pm at Congregation Neveh Shalom. Kabbalat Shabbat service for young families with children 0-8 followed by Shabbat dinner. $20 per family. RSVP: tinyurl.com/pdxlivejr2
The North Coast Shabbat Group holds its monthly services March-October.  Avrel Nudelman leads April services at 8 pm at the Bob Chisholm Senior Center, 1225 Ave. A in Seaside. Bev Eastern, 503-244-7060
April 25
Israeli Band, Infected Mushroom peforms at 7 pm at The Crystal Ballroom1332 W. Burnside, Portland, OR 97209, 503-225-004718 and over $20 – $30 advance. Presented By: USC Events. crystal@mcmenamins.com
Maestro Yaacov Bergman leads an innovative presentation of All American music at Lewis & Clark College featuring rock violinist and composer Aaron Meyer and selections from Bernstein's West Side Story. 7:30 pm at Agnes Flanagan Chapel, Lewis & Clark College, Portland. Repeats 3 pm, April 26. 503-771-3250 portlandchamberorchestra.org
Women's Day of Jewish Learning: Tamar at the Crossroads MJCC, speaker: Alicia Jo Rabins poet,composer, performer, Torah scholar.
See page 27
April 28
A Woman's Series: Women and Image Looking Good at Any Age Jen Robinson owner of Switch talks about creating you own style. 7-8:30 pm. $12 (MJCC member discount $8) register: oregonjcc.org/registration. Sponsored by MJCC & JFGP
April 28-May 24
4000 Miles. See page 16
April 29
Aliyah kindergarten and new family visit. Parents and children are invited to check out our learning program at Neveh Shalom. 4:30-5:30 pm. Free. RSVP: mberwin@nevehshalom.org
A Portrait of George Gershwin. George Fendel, jazz historian and radio DJ, will tell the tales and play the tunes of Gershwin. 2:30 pm at the MJCC. Free. 503-244-0111
April 30
Flying into the Future: A Celebration of Teen Philanthropy, annual benefit dinner for OJCYF. 5:30-8:30 pm at MJCC. $54 per adult/$36 per youth (OJCYF members, alumni, students). ojcf.org
May 2-3
Storytelling festival. See page 19
May 3
A Magical Evening of Wonder and Delight. 5 pm at Congregation Kol Ami, 7800 NE 119th St., Vancouver, WA. Magic, raffles, silent auction and buffet dinner. $60 until April 15, then $75. RSVP or info: ckolami.ejoinme.org/magic
ADDING EVENTS: To obtain a password to enter event on our online calendar, go to the bottom right of our home page and under "Quick Links," click on Calendar Access Request.