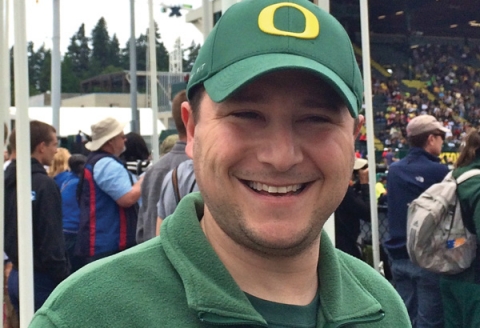 By Jonathan Marx, January 2015
It's all about building community at every stage of life. For years local Jewish youth in Eugene could attend BBYO meet-ups, and college students could attend Hillel or Chabad events. It's clear there's no shortage of Jewish organizations in and around Eugene, but something still seemed to be missing: namely, a group appealing to those in their 20s and 30s.
The idea for a young adult Jewish group just made sense. With the knowledge that this population was being underserved, collaborative efforts of local organizations, including Oregon Hillel's Foundation for Jewish Campus life, Temple Beth Israel's Center for Jewish Life in Eugene and the Jewish Federation of Lane County led to the formation of "Jewgene."
Jewgene was initiated by 12 Lane County residents, ranging in age from their early 20s to mid‑30s. The board comprises both Eugene natives and more recent "transplants," people new to this area who settled here for school or professional opportunities.
Jewgene's members plan to host various events throughout the year, seeking to cultivate a strong network of young Jewish professionals. The ultimate goal is to provide this target group with an opportunity to interact, socialize and ultimately grow as a community. Jewgene was inclusive from the start, welcoming all Jewish young adults regardless of affiliation, interfaith background or level of previous involvement in Jewish life.
Jewgene events already planned or in the works include monthly meet-ups, Shabbat dinners, trivia nights, Jewish holiday-themed parties, sports leagues and more. Four large-scale events to look for in 2015 will be centered around Purim, Passover, Log B'Omer and Hanukkah. This past December, Jewgene hosted its first event, a bowling night to collect lightly used, warm clothing to donate to "Food for Lane County," which drew close to 30 community members to participate and practice a little tikkun olam (repairing the world).

Information about the organization is available on the Jewgene Facebook page or at the newly created website, www.jewgene.org. If you are interested in learning more, have ideas for programming or just want to connect, please contact the organization's President and TBI member Sandy Weintraub at smweintraub@gmail.com or leave a message on Facebook.
---
---
---