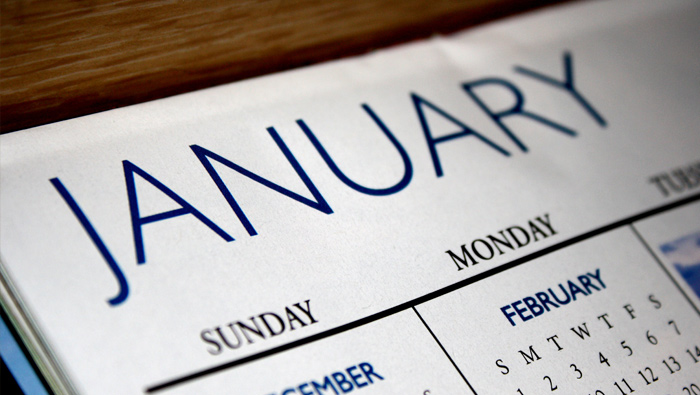 Through Jan. 31
Papercut exhibit at MJCC. See page 54
Through Feb. 28
Three exhibits continue at OJMCHE: Pointing the Way: The Art of the Torah Pointer; Surviving Remnants; and Florence Saltzman: Painter + Printmaker. Ojmche.org or 503-226-3600
Jan. 4
PJ Library Hillsboro Story Hour. 10-11 am every Monday at Yo Zone, 18033 NW Evergreen Parkway, Beaverton. 503-892-7415.
Jan. 6
Shalom for the Soul: Jewish Wisdom for Stress Management. Wednesdays 7-8:15 pm., Jan. 6-Feb. 10, at Congregation Neveh Shalom, 2900 SW Peaceful Lane, Portland. $36 course material fee. 503-293-7309 or nevehshalom.org/adult-ed
The Rise and Demise of Blacklisting. 7-9 pm at Congregation Beth Israel, 1972 NW Flanders, Portland. Ron Silver and Michael Simon discuss this post-World War II witch-hunt for communists and fellow travelers and how it ran its course.503-222-1069
Jan. 7
Indoor Playground with Chai Baby and PJ Library. 10 am-noon at the MJCC. Playing, Running, Kosher Snacks, Storytelling and prize drawings! For parents/caregivers and their children up to 5 years old. Free. 503-535-3539
PJ Library Lake Oswego Story Hour. 9:30-10:15 am at Realty Trust Group, Inc., 600 Avenue A, Lake Oswego). Repeats every Thursday. 503-892-7415
Dad's Night Out. Group of dads who get together for a drink, some nosh and interesting relaxed discussion led by a local rabbi (January: Rabbi Michael Cahana).
$5 suggested donation, open to all Jewish dads and dads who are raising Jewish kids. For location, 403-246-8831 or jgreenberg@nevehshalom.org
Jan. 8
PJ Library Southeast Story Hour. 10-11 am at Seahorses, 4029 SE Hawthorne Blvd., Portland. Every Friday in January except Jan. 1. 503-892-7415
Intergenerational PJ Library Story Hour. 9:30-10:15 am at Cedar Sinai Park 6125 SW Boundary St., Portland. Every Friday in January except Jan. 1. 503-892-7415
Jan. 10
Congregation Neveh Shalom announces the installation of Rabbi David Kosak as our senior rabbi. 3-4 pm at Neveh Shalom, 2900 SW Peaceful Lane, Portland. All are invited to be part of this significant moment in the congregation's history. Service of installation with reception to follow. Congregation Neveh Shalom Main Sanctuary. Free, but RSVP requested – tinyurl.com/kosakservice
Fitness Palooza. 11 am-1 pm at the MJCC. 503-244-0111 or oregonjcc.org
Jan. 10-12
Carl Preschool Open Houses at Congregation Shaarie Torah, 920 NW 25th Ave., Portland. See Morah Elizabeth in action and meet other families. 10 am-noon on Sunday; 9:30-11 am and 1:30-3 pm on Monday and Tuesday. 503-226-6131
Feb. 11
Mega Challah Bake. Make challah and have fun with Chabad of Oregon and 250 women at the MJCC. RSVP or info:  chabadoregon.com
Jan. 12
The Sephardic Winter Film Fest continues with the thriller "24 Days." 7 pm at Congregation Ahavath Achim, 3225 SW Barbur Blvd., Portland. A tense and timely thriller, "24 Days" tells the heart-breaking true story of the 2006 kidnapping of 23-year old Ilan Halimi from his Paris suburb by a group calling themselves "The Gang of Barbarians." 503-892-6634 or jewishfilmportland.org
Jan. 13
Portland Jewish Academy Open House. 10-11 am at PJA, 6651 SW Capitol Hwy., Portland. Tours during school hours in early childhood, lower and middle school. PJA serves students 6 weeks through eighth grade. 503-244-0126
Jan. 15
Martin Luther King Jr. Celebration at 7 pm MLK Shabbat Service at Congregation Beth Israel, 1972 NW Flanders St., Portland. Features activist and Presidential Medal of Freedom honoree Dr. C. T. Vivian and members of the NW Gospel Choir and CBI's Kol Echad Choir. 503-222-1069 or tracy@bethisrael-pdx.org
A Little Shabbat, presented by PJ Library and Congregation Shaarie Torah. Lively Shabbat full of singing, greeting, stories, eating and new friends.  Appropriate for families with children in preschool, 2 years and older. Free. 503-226-6131
Jan. 16
"Two Sided Story," a film presented by J Street. 7-9 pm at Congregation Neveh Shalom, 2900 SW Peaceful Lane. Portland@jstreet.org
Jan. 18
PJ Library MLK Day of Preschool Service Learning. 10-11:30 am at Congregation Neveh Shalom, 2900 SW Peaceful Lane, Portland. A program for kids 0-5 and their grownup friends. 503-892-7415
Maayan Torah Day School hosts a family social at the MJCC Sportsplex. Indoor play and  festivities including soccer, gymnastics and volleyball. All ages are invited. $15 per family. 503-245-5568 or info@maayanpdx.org
Exploring Davita's World: The Music. Repeats Jan. 19. See page 17
Jan. 19
"The Jewish Frontier," a new episode of Oregon Experience, will be presented by OPB. Free advance screening 7 pm at the MJCC.  See page 65
Jan. 20
Recognizing and Responding to Biased Instruction in the Classroom. 7-8:30 pm at the MJCC. Join us as we meet with Jacqueline Regev from the Institute for Curricular Studies to learn about recognizing biases in the classroom and how to respond to them. This is geared towards eighth-graders and above and their parents. 503-892-7415 or rachelr@jewishportland.org
Jan. 21-31
Fertile Ground city-wide festival of new works. A printed festival guide is available in many theater lobbies including Artists Repertory Theatre, Portland Center Stage and Portland'5 Centers for the Performing Arts. fertilegroundpdx.org
Jan. 22
Riverdale Schools Info Day for PreK-8. High school shadow days also available (through February) with reservation. riverdaleschool.com or 503-262-4847
Jan. 24
Yad Day Family Sunday. Join the Oregon Jewish Museum and Center for Holocaust Education for crafts, storytelling and hands-on exhibits. Along with OJMCHE's exhibit about Torah pointers, called Pointing the Way, visitors are invited to craft handmade yads and listen to stories in the museum's auditorium. This event is co-sponsored with PJ Library. Free with museum admission. 10:30 am-noon, at OJMCHE, 1953 NW Kearney St., Portland. 503-226-3600 or ojmche.org
The Rising Sap, a play on climate change. See page 59
Jan. 25
"The Jewish Frontier," a new episode of Oregon Experience, airs at 9 pm on OPB TV an on watch.opb.org. "The Jewish Frontier" is a one-hour documentary about the Jewish pioneers who came to the Far West in escape of persecution. It uncovers the powerful legacy of some the state's earliest and most influential settlers.
Jan. 30
The Q, Trivia Contest raising funds for NCSY youth programs. 8-11:10 pm, MJCC. $54. 503-757-3037 or meira@ncsy.org
Jan. 31
Taste of Temple V. Fundraiser and friendraiser for Congregation Beth Israel features array of delicious food and drink brought to you by the finest purveyors in the area. 5-8 pm at Castaway, 1900 NW 18th Ave., Portland. RSVP required. 503-222-1069 or marisa@bethisrael-pdx.org
Feb. 2
The Year of Living Biblically, a book talk. 7 pm at the MJCC. Hear about the book in preparation for visit by the author, A.J. Jacobs, Feb. 21, who will be the keynote speaker at the J's Friends of the Center Brunch. 503-244-0111 or oregonjcc.org
Feb. 4
11th Annual Gus & Libby Solomon Memorial Lecture featuring Shawn Landres on American Jewish Politics. See page 29
Feb. 9
The Sephardic Winter Film Fest continues with "Jerusalem: Center of the World." 7 pm at Congregation Ahavath Achim, 3225 SW Barbur Blvd., Portland. 503-892-6634 or jewishfilmportland.org