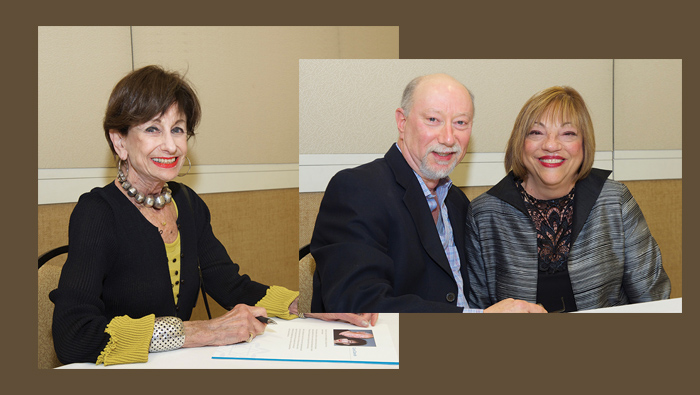 Making the decision to write an ethical will can feel fulfilling, even empowering. However, sitting down and writing one can be truly challenging. The wonderful thing is that there is no right or wrong way to write an ethical will, and yours can be as simple or complex as you wish. (See accompanying article "What is an ethical will?")
A good place to start is to think about the larger themes that ethical wills typically address to decide what you want to share with family and friends. According to Dr. Eric L. Weiner, author of Ethical Wills: Words from the Jewish HEART, five major themes to consider are Heritage and Hopes for the Future; Ethics and Experiences in Life; Atonement and Appreciation; Religion, Spirituality and Core Beliefs; and Tikkun Olam and Treasures (gifts of value given to others).
After considering these larger themes, it is helpful to drill down further and decide what specific topics you want to cover in your ethical will. According to Ethical Wills & How to Prepare Them: A Guide to Sharing Your Values from Generation to Generation, edited by Rabbi Jack Riemer and Dr. Nathaniel Stampfer, some topics worth examining are:
Formative events in life
People who have influenced me most
Important lessons learned in life
Mistakes made during life that I would hope a loved one would not repeat
Causes and organizations important to the family.
Fortunately, several good books are available to help you craft a personal and meaningful ethical will. These books include prompts to help get you started as well as examples of both historic and modern ethical wills.
The statements in Oregon Jewish Community Foundation's new Endowment Book of Life program are good examples, too, as they are akin to the messages conveyed in ethical wills. These messages reflect how our community's members feel about their lives, their values and how they want to be remembered by future generations.
Carol Danish, one of our first Book of Life signers, wrote the following: "How lucky I was to inherit tzedakah as a vital part of my Jewish existence. There was always a pushka on a windowsill, stories of turnip or potato sandwiches for those in need during the Depression in South Portland and the opportunity of giving rather than receiving. Both my husband and I were of the same mind, to give as generously as we could to ensure vitality to our Portland community and to support the state of Israel. We have passed on the meaning of fulfillment that tzedakah brings to our children and grandchildren as their Jewish inheritance."
Jen and Howard Feldman, also inaugural signers, wrote, "Leaving a legacy gift is our way of ensuring our children as well as future generations know this is what mattered to us; we hope it matters to you. We stand on the shoulders of those who came before us, so it is incumbent upon us to continue the legacy by investing in the present with the intention of helping secure the future."
The Book of Life, located at the MJCC and online at ojcfbookoflife.org, is an evolving collection of legacy donors' statements that share why they have left a legacy (after-lifetime gift) to support our Jewish community. These messages, which are concise when compared with a fully developed ethical will, communicate succinctly the values these individuals live by.
Consider writing an ethical will to accompany your traditional estate plan. It is a wonderful way to reflect on your life, and it can be a tremendous gift to your friends and loved ones.
Gail Mandel is the legacy development and marketing manager at the Oregon Jewish Community Foundation.