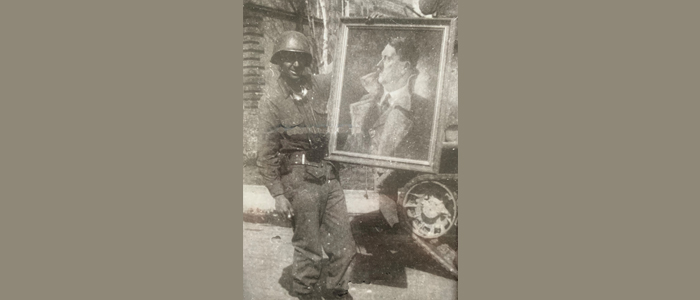 Portland Trail Blazer's founder and decorated WWII veteran, Harry Glickman will be the honored guest at The Mighty Endeavor's Night at the Museum event on Saturday, Nov. 9.
Harry Glickman was born and raised in Portland, Oregon and is a graduate of Lincoln High School and the University of Oregon.
During WWII, he served for three years in the U.S. Army and saw action in the European theatre with the 12th Armored Division, in which he was awarded a Bronze Star.
Upon graduation from the University of Oregon, Glickman handled publicity for the National Boxing Club, the Shrine Football Game, and the Multnomah Kennel Club. He then became a promoter, bringing to Portland annual NFL pre-season games, Harlem Globetrotters, world championship boxing (via closed-circuit television), and even the likes of Judy Garland and Liberace.
With the opening of Memorial Coliseum in 1960, Glickman brought hockey back to Portland with the Portland Buckaroos, a team that in only 13 years won eight league championships and three Lester Patrick Cups, and broke all Western Hockey League attendance records. Glickman was part-owner and president until the Bucks disbanded in the face of NHL expansion and the upstart World Hockey Association.
In 1970, he brought Portland into the major leagues of professional sports as the founder of the Portland Trail Blazers of the National Basketball Association. Under Harry's leadership, the Trail Blazers won the NBA Championship in 1977 and conference championships in 1990 and 1992. During Glickman's tenure as President and General Manager, the Blazers set an American record by selling out over 800 consecutive games.
Mr. Glickman was honored as an Oregon History Maker in 2012 by the Oregon Historical Society, is a member of the University of Oregon Hall of Achievement, was inducted into the International Jewish Sports Hall of Fame in 1995 and received the distinguished Portland First Citizen award in 1992.
(Information courtesy themightyendeavor.com)
Night at the Museum
WHAT: An evening of wining and dining under the wings of the Spruce Goose
WHERE: Evergreen Aviation and Space Museum, 500 Northeast Captain Michael King Smith Way, McMinnville, OR
WHEN: Saturday, Nov. 9. Self-guided tours begin at 5:30 pm; reception at 6 pm; dinner at 7 pm
TICKET INFO: themightyendeavor.com