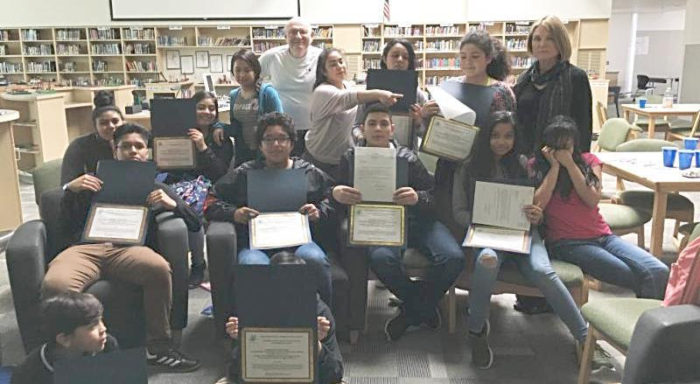 Teacher and students – you can turn your frustration into action.  Wholistic Peace Institute is offering grants to schools for Peace or Human Rights Clubs or Project.
Application Deadline for highest priority is June 15.
Rabbi Joshua Stampfer calls Educating for Peace the Wholistic Peace Institute "the only organization that is solely advancing peace in Oregon today."
The application process is simple and thought-provoking for your students: Grant Application Instructions.
Apply today —  our Spirit of Unity Program supported by Arlene Schnitzer is in its 9th year.   All ideas for pursuit of Peace in schools are considered:   addressing "hate" with peaceful resolution; learning about world peace-makers; ending slavery; creating peace with the earth; sowing love and ending conflict in our communities.  Your creative ideas are valid and important to pursue and  student involvement is crucial, if we want to realize a Culture of Peace.
Your school can turn Fear into Action. Together we can create a Culture of Peace. 

Just send in your application or questions to: educatingforpeace1@gmail.com.
If your schools application is accepted, we will provide you the seed money to get under way and introduce your students to a world renowned peacemaker.
https://www.wholisticpeaceinstitute.com | 503-701-9987