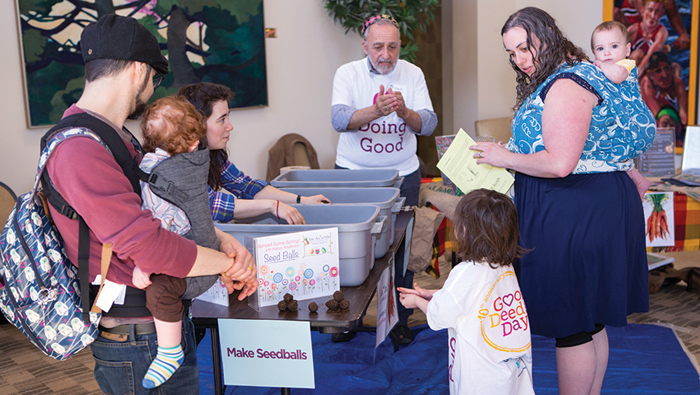 The first Oregon Jews, who came from Germany in the mid-1850s, often lived in other places in America before finding their way out West. Many of them were merchants who helped build a strong Jewish community – founding synagogues, schools, social and charitable organizations and welcoming waves of other immigrants, refugees and survivors who would come to call Oregon their home. Those later arrivals made their own contributions to Oregon Jewish life.
The first Jewish organization in Oregon, Portland's Mt. Sinai Cemetery Association, was incorporated in 1856. The Portland chapter of the National Council of Jewish Women organized in 1896, remaining active for nearly 120 years. The B'nai B'rith Building, later to become the Jewish Community Center, opened in 1914; in 1971 the center moved to its present location in Southwest Portland. In 1920 The Jewish Women's Endeavor joined forces with the Old Men's Hebrew Fraternal Organization to create "The Jewish Old Peoples Home."
The Federated Jewish Societies, the precursor of today's Jewish Federation of Greater Portland, organized in 1920 to raise money for a variety of Jewish institutions. Beneficiaries included the B'nai B'rith Building, the First Hebrew Benevolent Society, Jewish Relief Society, Jewish Women's Benevolent Society, Jewish Women's Sewing Society, National Jewish Hospital for Consumptives, Neighborhood House, the Committee on Jewish Orphans, Portland Hebrew Free School, Sisters of Israel Benevolent Society and the South Portland Benevolent Society.
As community and individual needs shifted in subsequent decades, some organizations faded while others evolved, and new groups arose to meet the needs of 21st century America. Here are the organizations that today meet the needs of Jews living in Oregon and Southwest Washington.