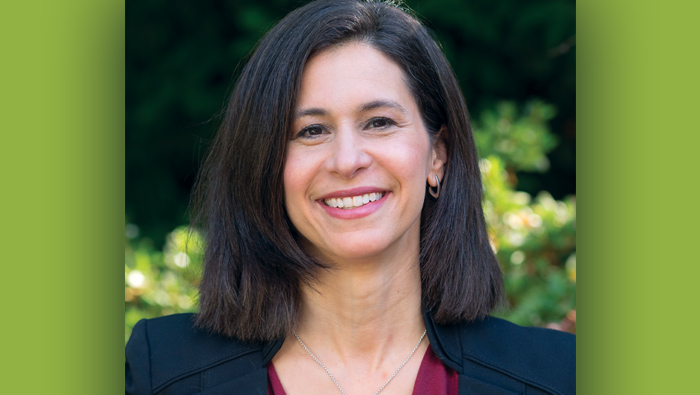 When Linda Cohen decided to do 1,000 mitzvahs to work through her grief over her father's death, she had no idea the concept would launch her on a career as an author, speaker and kindness consultant.
She recently launched "The Economy of Kindness," a program designed to teach businesses how to cultivate kindness in their organizations. Kindness enhances both customer service and employee satisfaction, says Linda. She has spoken on the topic at conferences and association meetings, but now is ready to present the workshop at businesses.
Speaking at Rotary events led to another addition to her repertoire. Beginning this month, peace joins kindness on her agenda. She is the coordinator for a project to plant 100 Peace Poles in Oregon in April. Each Peace Pole includes a translation of "May Peace Prevail on Earth" in four or eight languages. The Peace Pole Project (peacepoleproject.org) was founded in 1975 in Japan by Masahisa Goi, founder of The World Peace Prayer Society, now headquartered in New York. Tens of thousands of poles have since been planted around the globe. In Oregon the plantings will be part of the Rotary 5030 (Seattle area) Conference in Portland, April 21-23, with funding from the Jubitz Family Foundation.
A public Peace Pole planting is planned at 11:45 am, Friday, April 21, at North Precinct Police Station at 449 NE Emerson, Portland.
The project has surpassed its goal of 100 poles, with about 112 poles being ordered in Oregon. Congregation Neveh Shalom will plant a Peace Pole, and the city of Newberg ordered 50. Several of the poles will include Hebrew as one of the languages. The Beaverton School District ordered six poles to be able to include all 30 languages spoken in their schools.
Her involvement in the Peace Pole Project grew out of Linda's meeting with Al Jubitz about five years ago after a Rotary program. A third-generation Rotarian, Al devotes most of his time to the War Prevention Initiative, a program of his Jubitz Family Foundation. It was Al's idea to plant 100 Peace Poles locally, and he asked Linda to consult and coordinate the project.
"Al is not Jewish, but he is a huge mensch," says Linda.
Linda's journey to share Jewish concepts such as mensch, mitzvah and healing the world began when she was a child.
"Growing up in Vermont as the only Jewish family (in our town), I had the feeling of being a Jewish ambassador," says Linda.
She earned a bachelor's in Jewish history from the University of Judaism in Los Angeles. When she was home for winter break her senior year, a friend set her up on a blind date with Aaron Cohen. After graduation she moved to Boston and the two started dating. She earned a master's in Jewish Communal Service at Brandeis. In 1995 the newlyweds moved to Oregon when Aaron was hired by Intel (he now works at OHSU). The couple have two children, Gabrielle, 19, and Solomon, 16.
Following her father's death from lung cancer in December 2006, Linda decided to do 1,000 mitzvahs and blog about each one as a way to deal with her grief. That effort resulted in the 2011 publication of 1,000 Mitzvahs: How Small Acts of Kindness Can Heal, Inspire and Change your Life.
"The book allowed me to speak about mitzvah to a general audience," she says.
She soon joined the National Speakers Association and Toastmasters International and began speaking nationally. "I struggled with how to use the word 'mitzvah' for secular audiences," she says. "I lead with loving kindness or kindness and then ask, 'Do you know what a mitzvah is?' Then I tell how I started my project."
She found it especially moving to share her story with the Sisters of St. Mary of Oregon Foundation. "Service and humility are their life's work," says Linda.
She has returned to performing concentrated mitzvahs on a couple of occasions. In 2012, she performed a mitzvah a day, and in February she did 28 days of loving kindness.
Following her mother's death from suicide in 2014, she focused on specific mitzvahs.
"My mom suffered from depression her whole life," says Linda. "We did not realize how dark it had gotten for her."
She participated in the Out of the Darkness suicide awareness march, and on the anniversary of her mother's death, she took snacks to the Suicide Prevention Hotline. "The work they do is amazing," says Linda. On her mother's birthday, she and her brother, David Rabow, distributed bottles of water to homeless people in Las Vegas.
For Linda, performing acts of kindness help her deal with grief and loss. But she worried how she could share her mother's suicide with audiences.
"As a speaker of mitzvah and kindness, how do you incorporate that?" she wondered. But she soon discovered, "When you are authentic and honest and share what's real for you, you connect with your audience."
503-730-8750
linda@lindacohenconsulting.com lindacohenconsulting.com