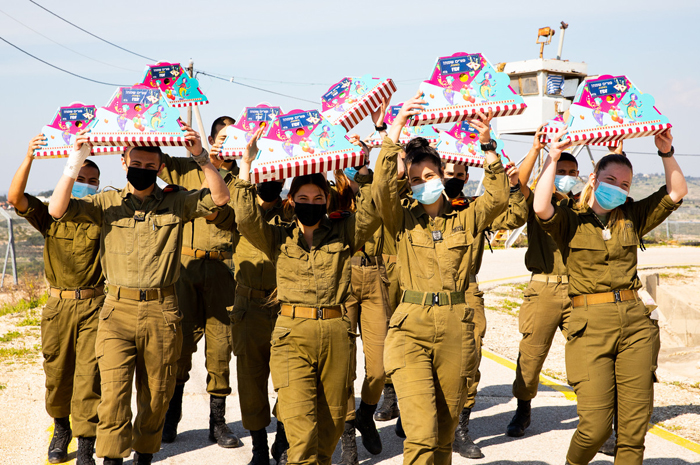 Photo: IDF soldiers from the Home Front Command celebrating Purim with Mishloach Manot from FIDF. Photo credit: Boaz Eshtai.
Friends of the Israel Defense Forces (FIDF) delivered Mishloach Manot to thousands of Israel Defense Forces (IDF) soldiers for Purim this week. Every year, FIDF distributes Mishloach Manot to soldiers from various brigades and battalions adopted by the organization.
FIDF's unique Adopt-A-Unit Program allows supporters to go beyond their donations and get more involved by providing financial assistance to soldiers in-need, caring for Lone Soldiers with no immediate family in Israel, and funding rest and recuperation breaks for adopted combat units. Program supporters can visit the soldiers in their adopted units on IDF bases.