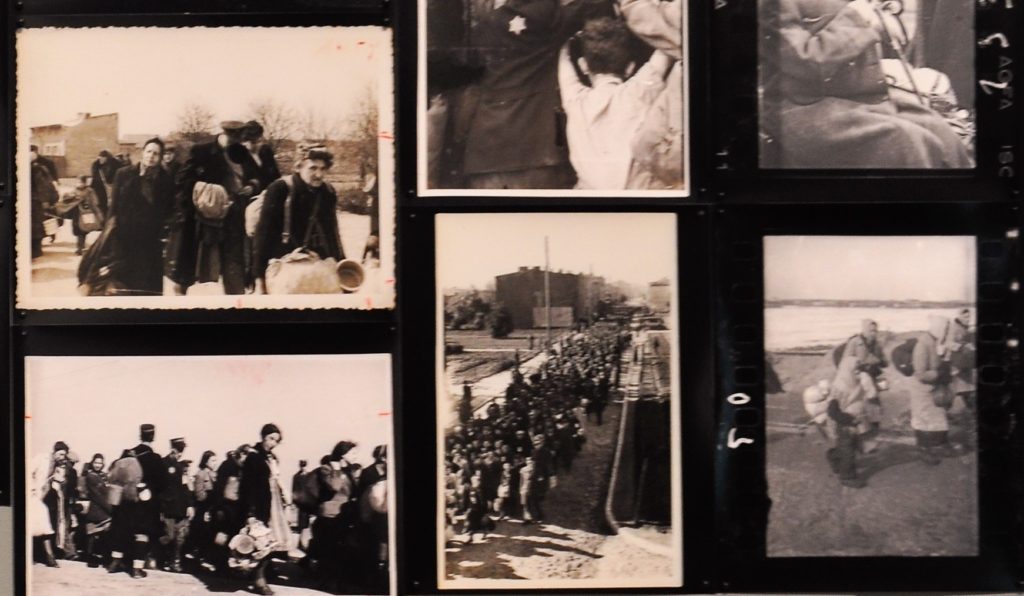 PHOTOS: Lodz Ghetto photographs by Polish Jewish photojournalist Hernryk Ross on exhibit through Feb. 25 at Oregon Jewish Museum and Center for Holocaust Education.
Jewish Ghetto Photographers: Reimagining the Holocaust will be the topic of the Alan Ostrow Memorial lecture at the Portland Art Museum.
Judith Cohen, director of photo archives at the United States Holocaust Memorial Museum, will present the lecture at 6 pm, Feb. 5 at PAM, 1219 SW Park, Portland.
The lecture presents and analyzes the importance of ghetto photographers during the Holocaust, including Lodz Ghetto photographer, Henryk Ross. Currently two Portland museums are exhibiting Ross's photos. Memory Unearthed at PAM and The Last Journey of the Jews of Lodz at the Oregon Jewish Museum and Center for Holocaust Education offer an extraordinarily rare glimpse of life inside the Lodz Ghetto through the lens of Henryk Ross (1910–1991).
Since the vast majority and best known Holocaust photography – images as the boy in the Warsaw Ghetto and the selections at Auschwitz – was taken by German photographers, more often we visually imagine the Holocaust through Nazi eyes.
There also exists, however, a considerable corpus of Jewish ghetto photography taken both by professional and amateur photographers. These photographs not only capture aspects of the ghetto hidden to the Germans, but also show layers of ambiguity and nuance that the official photos miss.
Cohen will discuss: How do these photographs differ from the better known Nazi photographs? Does it matter who took the photo or just what appears in the image?
ojmche.org