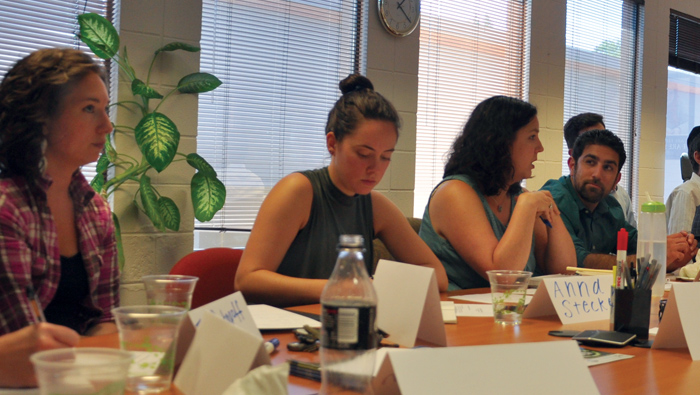 Think it's too expensive for young adults to do Jewish in Portland? Think again.
The Jewish Federation of Greater Portland, in collaboration with area synagogues and agencies, has created the Passport to Jewish Portland. The program creates a subsidized gateway/entry point for young adults to affiliate within the community. For a total cost of $360 per individual, a young adult receives annual memberships at one participating synagogue, the Mittleman Jewish Community Center, Oregon Jewish Museum and Center for Holocaust Education, and a subscription to Oregon Jewish Life magazine.
For years, studies have shown that young adults (ages 22-30) are not joining membership organizations and historical Jewish institutions. People will say they are not "joiners." Others say they are less interested in traditional Jewish institutions. One common refrain is cost – it's expensive to do Jewish.
Those aged 22-30 who are currently not members of a synagogue and/or the MJCC are eligible for the passport. The program is open to 100 people in this initial year. Participants are eligible for this special one-time opportunity.
Passport holders can choose a basic individual membership at any one of the following congregations: Congregation Ahavath Achim, Beit Haverim, Congregation Beth Israel, Havurah Shalom, Congregation Kesser Israel, Congregation Kol Shalom, Congregation Neveh Shalom, P'nai Or of Portland, Congregation Shaarie Torah or Congregation Shir Tikvah.
JFGP will collect and distribute funds and administer this pilot program.
Caron Blau Rothstein will coordinate the program at the Jewish Federation.
To apply for a passport to start your Jewish journey, call Caron at 503-245-6449.