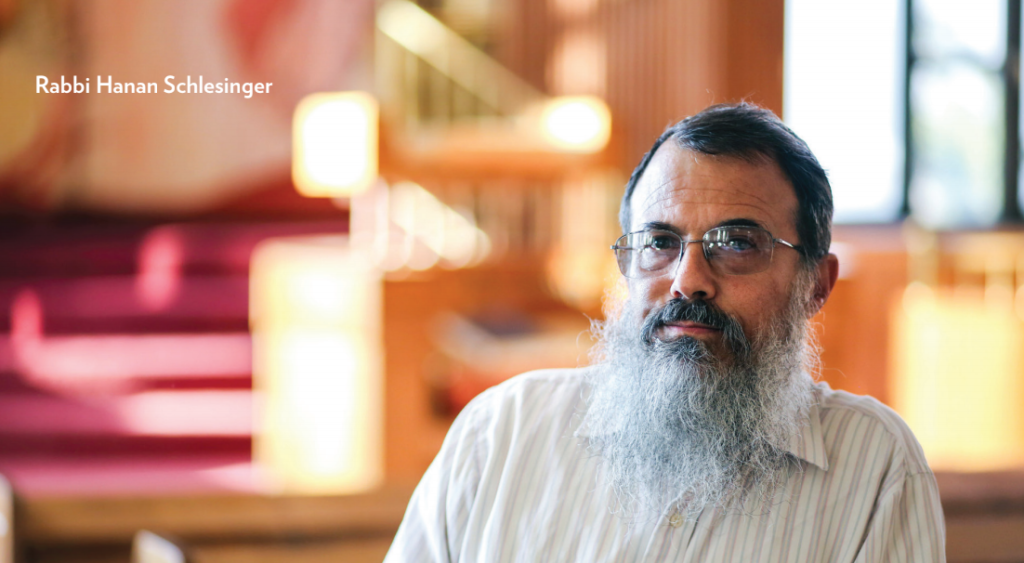 In the West Bank, Palestinians and Israelis live close to one another – yet in separate universes. A program called Roots is changing that reality, fostering a grassroots movement of understanding, nonviolence and transformation among Israelis and Palestinians.
Roots is a unique collaboration of local Palestinians and Israelis, building a model for coexistence. Their vision is a new social and political reality founded upon dignity, trust and mutual recognition and respect for both peoples' particular historic belonging to the entire land.
The organization facilitates unmediated get-togethers and in-depth conversations between Palestinians and Israelis living in the West Bank. Their speakers come with no peace plans in place, but with a strong conviction that human understanding and trust are the prerequisites for lasting justice, freedom and peace on the tiny sliver of land they both call home.
Roots Director of International Relations, Rabbi Hanan Schlesinger, and guest speaker Shadi Abu Awwad will be visiting Portland to share their personal stories and how they are working together to build a better future for their peoples through Roots.
Hanan is an Orthodox rabbi and teacher, and a passionate Zionist settler. He has been profoundly transformed by his friendship and interaction with local Palestinians. His understanding of the reality of the Middle East conflict and Zionism has been utterly complicated by the parallel universe that they have introduced him to.
Shadi is the grandson, son and nephew of strong, proud Palestinian leaders who were at the helm of the first Palestinian Intifada. He grew up imbued with a deep hatred for Israelis. When still a child, his family underwent a major transformation. They were among the pioneers in reaching across the divide to their Jewish neighbors to work together in order to create a shared vision for the future.
As the Palestinian architect and coordinator of the Roots youth movement, Shadi facilitates shared encounters and experiences among Palestinian and Israeli teenagers, building a new generation of leaders who can confront the real problems between their communities while acknowledging each other's shared humanity.
Painful Hope: Cultivating a Foundation for Peace Across the Deep Divide
WHEN: Saturday, Nov. 23 from 7 to 9 pm
WHERE: Stampfer Chapel, Neveh Shalom, 2900 SW Peaceful Lane, Portland
COST: Free
INFORMATION: friendsofroots.net