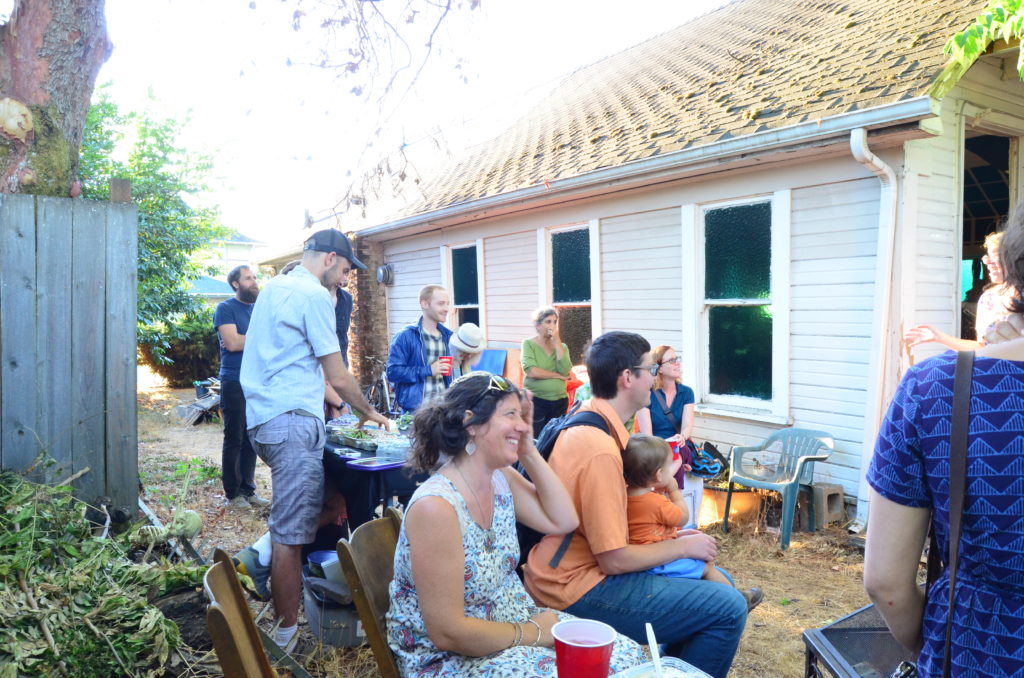 An organization of Eastside Portland Jews and the seller of the Alberta Shul recently negotiated a deal to save the historic building from being demolished. Organizers are seeking local and national donors, bridge financing and in-kind donations to
help purchase the building immediately and restore it.
Located in the historic Alberta Arts Neighborhood of Northeast Portland (4550 NE 20th Ave.), the modest wooden building once served as a home for Jewish community in Northeast Portland. Tifereth Israel, an Orthodox Jewish congregation, bought the building in 1914 and stayed until they outgrew the space in the 1950s.
The Alberta Shul Coalition plans to continue the legacy of the 110-year-old building as a landmark of Jewish commitment to desegregation and civil rights.
"We envision a collaborative cultural and spiritual center," says Lela Brown, a union plumber and organizer. "Our work as organizers of the Alberta Shul is to cultivate an open space where the seeds of this community can begin to grow."
The space would be used immediately by North and Northeast Jewish residents to connect with Jewish identity as well as by the larger community.
"Embodying the core Jewish value of tikkun olam means drawing close as well as standing in solidarity with marginalized Portland communities targeted in the current political climate," says Naomi Sheff, a young activist in Portland who recently joined the organizing effort.
Growing a community, forming an organization and fundraising for the purchase of the shul has been a huge undertaking, and skilled people have shown up to fill critical roles. The coalition is made up of Jewish teachers, organizers, business people and friends who have been professionally and informally hosting innovative Jewish events on Portland's East Side for more than 10 years.
"When I saw what was happening here I knew I had to get involved, and I'm happy to use my skills as a nonprofit organizer to help start something," says Noah Kleiman, founder of Old Library Studio and Secret Knowledge.
There are still many ways to participate, and regular meetings and events are announced on the group's Facebook page and through email updates.
Monthly Shabbat gatherings are ongoing, and the next fundraiser will be a Hanukkah party on Dec. 18 (see below). For more information on this and future events, visit facebook.com/albertashul or email albertashul@gmail.com. To make a donation, visit albertashul.org.
Dreidel Poker & Latke Party
WHAT: Dreidel poker, a series of gambling games involving dreidels that are variations on poker games.
FOOD: Latkes and more
WHEN: 6-10 pm, Dec. 18
WHERE Congregation Shir Tikvah, 7550 NE Irving St., Portland
FREE; donations to Alberta Shul accepted
INFORMATION: facebook.com/albertashul or albertashul@gmail.com