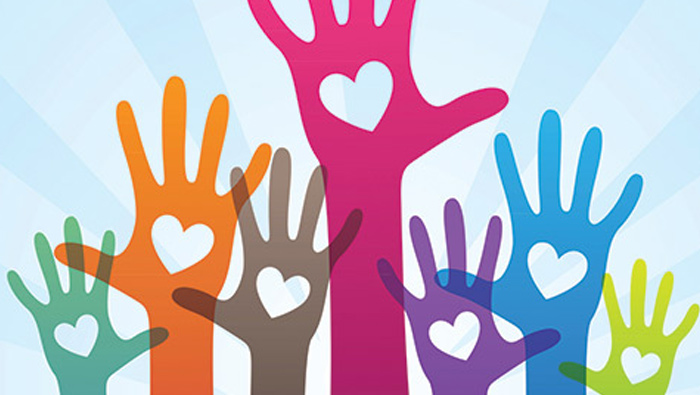 Hadassah, Pacific Northwest Region
Portland: 503-312-2530
Vancouver: 360-566-8188
pnwregion@hadassah.org
hadassah.org/pnw
Hadassah, the Women's Zionist Organization of America, is a volunteer organization that inspires a passion for and commitment to its partnership with the land and people of Israel. It enhances the health of people worldwide through its support of medical care and research at the Hadassah Medical Organization in Jerusalem. Hadassah empowers its members and supporters, as well as youth in Israel and America through opportunities for personal growth, education, advocacy and Jewish continuity.
JEWISH FEDERATION OF GREATER PORTLAND
6680 SW Capitol Hwy.
Portland, OR 97219
503-245-6219
jewishportland.org
Since 1920, the Jewish Federation of Greater Portland has been your means of connecting with your community, discovering new ways to do good and giving back to those who came before you. By raising funds that support a broad network of organizations and through innovative programming and initiatives, we are able to meet the ongoing needs of people at home, in Israel and around the world for today and for future generations.
OREGON CULTURAL TRUST
775 Summer St. NE, Ste. 200
Salem, OR 97301
503-986-0089
CulturalTrust.org
98,000 square miles of YES. Oregonians fund The Trust. We, in turn, fund the artists, potters, rappers, acrobats and dreamers who make Oregon, Oregon. Every year we disperse funds via our 1,400 cultural nonprofits, our 19 specially formed area coalitions and our five main partners. Learn how you can DOUBLE the impact of your favorite cultural donation for FREE at CulturalTrust.org.
OREGON JEWISH COMMUNITY FOUNDATION
1618 SW First Ave., Ste. 210
Portland, OR 97201
503-248-9328
ojcf.org
OJCF is dedicated to creating, promoting and facilitating a culture of giving while serving as guardian of permanent funds, safeguarding regional Jewish communal life. OJCF promotes strategic philanthropy offering charitable individuals philanthropic tools including donor advised funds, charitable gift annuities, planned gifts and trusts. In partnership with the Harold Grinspoon Foundation, OJCF directs the Life & Legacy initiative in Oregon to promote after-lifetime giving to build endowments for Jewish organizations and help assure Jewish tomorrows.
OREGON ZOO FOUNDATION
4001 SW Canyon Road
Portland, OR 97221
503-220-5770
oregonzoo.org
The zoo has been a treasured part of our community for more than 125 years. Over 1.5 million visitors connect with animals. Over 200,000 children and families participate in zoo education programs. Through the generosity of sponsors, donors and nearly 40,000 member households, the Oregon Zoo Foundation advances the zoo's mission of inspiring the community to create a better future for wildlife. Since 1997, the foundation has contributed over $58 million to support the zoo.
This directory includes the charitable giving organizations advertising in this issue of Oregon Jewish Life.