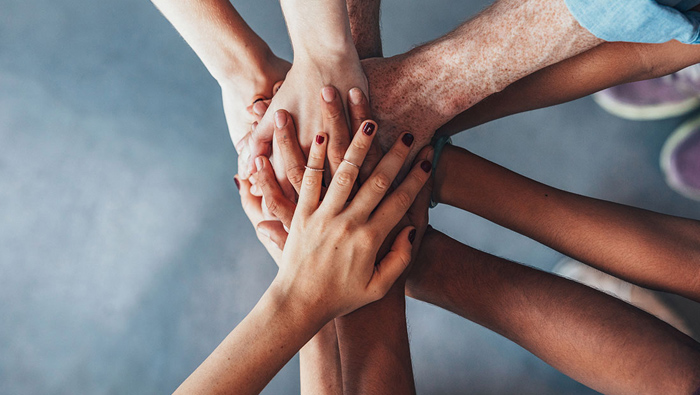 GUIDE DOGS FOR THE BLIND
PO Box 151200
San Rafael, CA 94915-1200
800-295-4050
guidedogs.com/donate
Guide Dogs for the Blind is the largest Guide Dog school in North America. GDB prepares highlyqualified guide dogs to serve and empower individuals who are blind/visually impaired at no cost to them. GDB receives no government funding and relies solely on the generosity of donors.
JEWISH FAMILY & CHILD SERVICE
1221 SW Yamhill St., Ste. 301
Portland, OR 97205
503-226-7079
info@jfcs-portland.org
jfcs-portland.org
Guided by the wisdom and values of our tradition, JFCS provides social services that improve the lives of adults, families and children in the Jewish and general communities. We partner in the community to help our most vulnerable residents, including seniors, people with disabilities, and individuals and families lacking basic necessities.
JEWISH FEDERATION OF GREATER PORTLAND
6680 SW Capitol Hwy.
Portland, OR 97219
503-245-6219
info@jewishportland.org
jewishportland.org
Since 1920, JFGP has been your means of connecting with your community, discovering new ways to do good and giving back to those who came before you. By supporting a network of organizations and innovative programming, we meet the ongoing needs of people at home, in Israel and around the world.
MITTLEMAN JEWISH COMMUNITY CENTER
6651 SW Capitol Highway
Portland, OR 97219
503-452-3427
oregonjcc.org
The MJCC serves individuals and families of all faiths and backgrounds for fitness, sports, educational and cultural activities. Your generosity allows us to provide innovative programs to meet the ever-changing needs of our community in heath, wellness and arts and culture, where people of all ages can come together.
OREGON JEWISH COMMUNITY FOUNDATION
1618 SW First Ave., Ste. 210
Portland, OR 97201
503-248-9328
info@ojcf.org
ojcf.org
OJCF promotes strategic philanthropy offering charitable individuals philanthropic tools including donor advised funds, charitable gift annuities, planned gifts and trusts. In partnership with the Harold Grinspoon Foundation, OJCF directs the LIFE &
LEGACY initiative in Oregon to promote after-lifetime giving to build endowments and strengthen Jewish organizations for future generations.
OREGON JEWISH MUSEUM AND CENTER FOR HOLOCAUST EDUCATION
724 NW Davis St.
Portland, OR 97209
503-226-3600
info@ojmche.org
ojmche.org
In our new home, OJMCHE has deepened our focus on Jewish  values and traditions, while also recognizing Jewish contributions to world culture and ideas and exploring issues of Jewish identity and the forces of prejudice. Our funding comes primarily through museum memberships and charitable donations and we welcome your support.
PORTLAND JEWISH ACADEMY
6651 SW Capitol Highway
Portland, OR 97219
310-701-5208
pjaproud.org
As a Jewish day school, we provide an academically rich environment honoring the whole child. PJA nurtures and inspires Jewish engagement, kavod/respect, and responsibility for the world. Supporting PJA through a bequest or other planned gift entitles you to become a member of our Planned Giving or Dor l'Dor Society.
FINANCIAL PLANNING
GEVURTZ MENASHE
115 NW First Ave., Suite 400
Portland, OR 97209
503-227-1515
info@gevurtzmenashe.com
gevurtzmenashe.com
Through planning, maintenance and administration, it's our goal at Gevurtz Menashe to create an estate plan that best protects your legacy. The law provides for many options when it comes to entrusting your life's work, and we're here to help guide you to the best course of action.
MORGAN STANLEY PRIVATEWEALTH MANAGEMENT
522 Fifth Ave., 10th Floor
New York, NY 10036
212-296-6329
fwgsa@morganstanley.com
The Family Wealth Group at Morgan Stanley PWM is a specialized team of interdisciplinary strategic advisors providing services including financial & investment planning, estate & family succession planning, philanthropic advisory and administrative services. The group is headed by Managing Director and Private Wealth Advisor Robert Stolar, JD LLM.