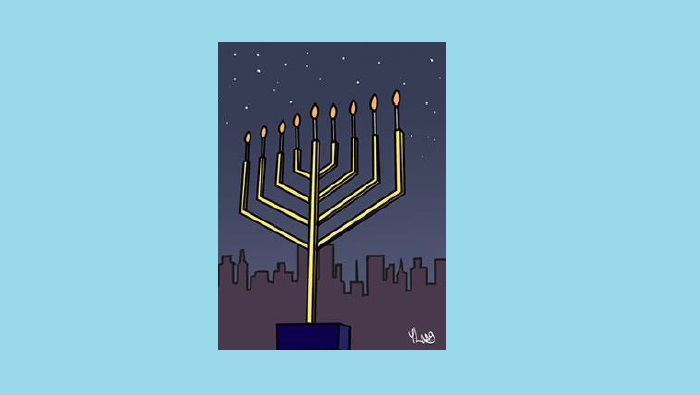 Maimonides Jewish Day School is sponsoring a Chanukah essay contest for third/fourth-graders and fifth/sixth-graders.
Essays of about 150 words should reflect on "What Freedom Means to Me."
There will be one winner selected from each of the two age groups. Winners will receive an autographed book by award-winning author Eric Kimmel, who has endorsed the contest.
Winners of the
contest will read their essays to those gathered on the first night of Chanukah at the
Chabad
Menorah Lighting in Director Park on
Dec. 12
.
Essays must be received by 5 pm, Dec. 4.
Email essays to Office@PortlandJewishSchool.com with the subject line Chanukah Essay Contest 2017.
Please ensure that the student's name, age, grade, and the name and phone number of the school appear on each entry.
For questions, email Office@PortlandJewishSchool.com or call at 503-977-7850.