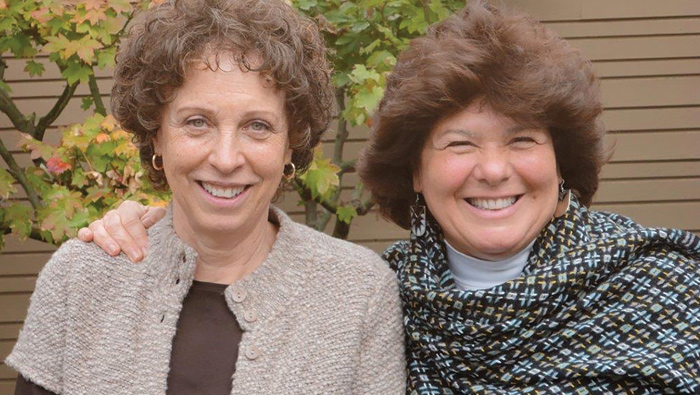 Portland singers Margie Rosenthal and Ilene Safyan have re-released their award-winning children's recording, as the title says, "Just in Time for Chanukah!"
The CD won the 1995 Parents Choice Magazine Gold Medal Award for Excellence, was featured and recommended in the Hadassah Magazine, LA Times, Entertainment Weekly, the American Library Association, Long Island Parenting News and LA Parent.
Long Island Parenting News wrote:  "Rosenthal and Safyan's beautifully blended harmonies sing of Hanukkah, the festival of lights, with reverence and love. Their folk versions of traditional blessings and new songs sung in Hebrew and English accompanied by guitar and flute, help teach the timeless lessons of freedom and heroism. Rosenthal and Safyan (who reminded me of Simon and Garfunkle) have voices that are so fine, they're able to carry an acapella round."
The collection of holiday favorites was originally recorded and released on cassette tape in 1988.  Then it was remastered and released on CD in 1995.  The children who sang on that original recording in 1988 are grown and have children of their own. Youngsters all over the country who celebrated Hanukkah listening to this recording are now interested in getting it for their children. So Margie and Ilene decided to once again start producing CDs.
The CD can be ordered online at cdbaby.com, oysongs.com or ilenesafyan.com.