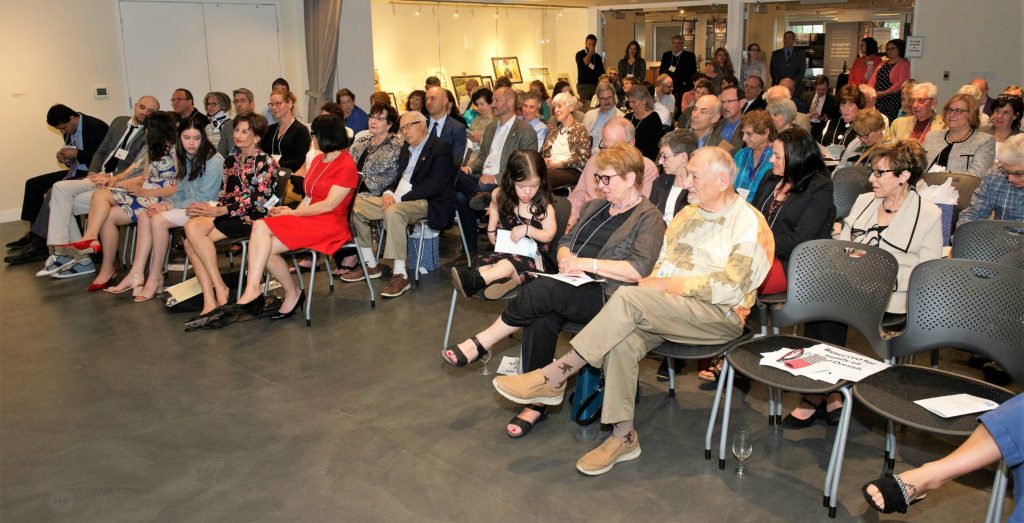 Photos by Naim Hasan Photography
By Gail Mandel
More than 120 people joined the Oregon Jewish Community Foundation for its annual meeting and reception on June 21 to honor Carol Danish, OJCF's 2018 Legacy Society Honoree. The meeting was held at the Oregon Jewish Museum and Center for Holocaust Education for the first time.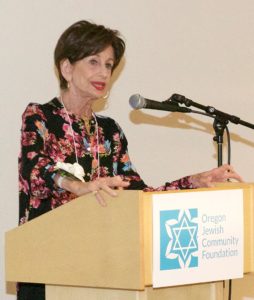 Danish is a local treasure who has dedicated decades of her life to volunteer with Jewish organizations to strengthen our shared community. She was born into a family with deep Portland roots. Both sets of her grandparents emigrated from Eastern Europe at the end of the 19th century. Danish learned at a young age the importance of justice, tzedakah and working to repair the world.
"Carol gives freely, joyfully and proudly. In fact, she is happiest writing a check for a cause that will help grow this community," Kim Danish Rosenberg shared in her introduction of her mother. "My mother knows that she is creating a legacy that will outlive her through her ongoing commitment to create a stronger and more vibrant Jewish community."
Rosenberg closed her remarks by thanking her mother for being such an inspiring role model for the family.  "All the seeds you have planted by your actions have taught us the joys of being active in our communities and the gift of being able to give as a way of living in the world with meaning. L'dor v'dor."
In addition to honoring Danish, important board business was conducted during the annual meeting. OJCF Board Chair Steve Laveson presented the slate of board nominees to the foundation members in attendance for a vote. The motion to elect the slate passed. In addition, Josh Frankel was confirmed as chair-elect. He will assume the role of board chair in July 2019 at the conclusion of Laveson's term.
Outgoing board members were thanked for their service to the foundation as were committee chairs who concluded their tenure. A complete listing of OJCF's board of trustees for the 2018-2019 fiscal year is available at https://ojcf.org/who-we-are/board-of-trustees/.
Also at www.ojcf.org is a link to the video shown at the annual meeting that was created by Danish's grandson Efrem. It is a touching tribute to Danish that showcases her devotion to family and L'dor v'dor.