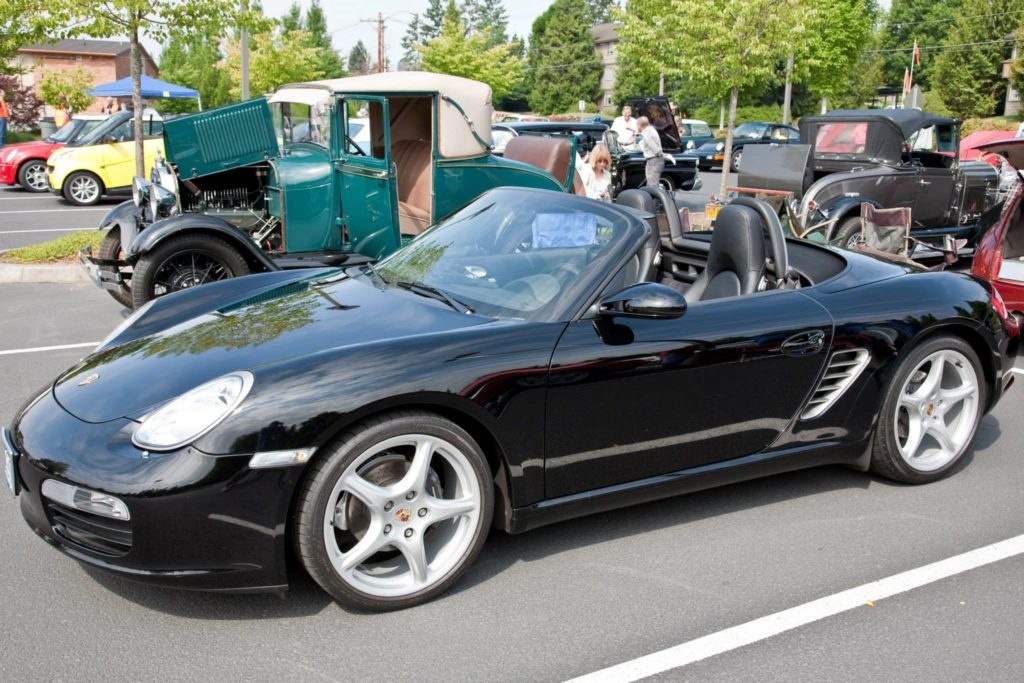 PHOTO: From Cedar Mill Car Show Facebook
By Jason Mueller
Before Rosh Hashana arrives in September and while the summer sun is still shining bright in the sky, car enthusiasts from all over the state will be filing into the local area to take part in some of the coolest car shows in the state. Whether you have a love for the classics, luxury cars, muscle cars or even the rare oddities that are occasionally found roaming the roadways, you are sure to find a car you love at one of the upcoming Oregon shows during these late summer days.
Be sure to mark your calendar for these great events!
With quite a few shows coming up soon, car owners are encouraged to contact show hosts for information on registration fees and how to ensure your car is entered in time for the show. For those who live outside the local area and want to bring your car, you may want to contact a local auto transporter to have it delivered safely and on time for the show. If you live close, you can always drive right in, especially if you plan to participate in a local cruise-in.
Upcoming Oregon Car Shows
Beaches Summertime Cruisin, an annual event in Portland will be held Aug. 9 at 4 pm at 1940 N Victory Blvd. Members of the public can enter for only $9 and kids under 12 are free. You can see classic cars, custom-built cars and hot rods while watching drag racing on the strip. Live music and a DJ will also be present so be ready to dance and even chance winning a raffle prize while you are there. There will even be booths set up with activities just for the kids. For more information you can read the flyer about the show at this link: http://beachesrestaurantandbar.com/wordpress/wp-content/uploads/2017/05/Cruisin-Edition-2017-p2-4.pdf.
Hosted by Cascade Pacific Plymouth Club, Hot Dog-Ust Day Cruise-In and Car Show is being held on Aug. 12 at 9 am. Classic car owners can register for $25, which includes a hot dog lunch. Held at the Clackamas Community College in Oregon City. Awards, raffles, goody bags and more will be presented. To learn more about this event, call Jim Wheat at 661-361-9378 or visit http://cascadepacificplymouth.org/.
Coming to Blue Lake Park at 20500 NE Marine Dr. in Fairview, the 33rd Annual Datsun Blue Lake Show and Shine Car Show is set to be held on Aug. 13 from 10 am to 3 pm. Raffle, $5 unlimited BBQ and a registration fee of $20 for classics that includes the raffle and BBQ. Blue Lake Park does charge $5 for parking. To register or obtain more info, email danny.Uphoff@Providence.org or visit https://www.facebook.com/BlueLakeDatsun/.
The first annual Cruzin' for Kids is open to all makes, models and years. Hosted by Building Blocks 4 Kids, it is scheduled for Aug. 13 from 10 am to 4 pm at Serres Farm at 14620 Forsythe Road in Oregon City. Free for spectators, $20 for classics. Raffles, music and food. All proceeds benefit the children of the area. For more information or to register your classic, contact Patti Serres at 503-320-0789 or visit https://bb4kids.org/.
Whether you are a huge car fan or you just enjoy spending time outdoors with your family or friends, a local car show offers a great deal of fun to people of all ages. You can see some unique cars while taking time to shop local and spend time creating happy memories during the festivities at hand.
Jason M. has been fortunate enough to travel to exotic countries and around the USA with his company A-1 Auto Transport. He is a car show enthusiast that spends much of his time researching vehicles and attending car shows. His favorite car is a 67 Shelby GT 500 and he has a 69 Chevy C10 that he enters in car shows.
as a 69 Chevy C10 that he enters in car shows.