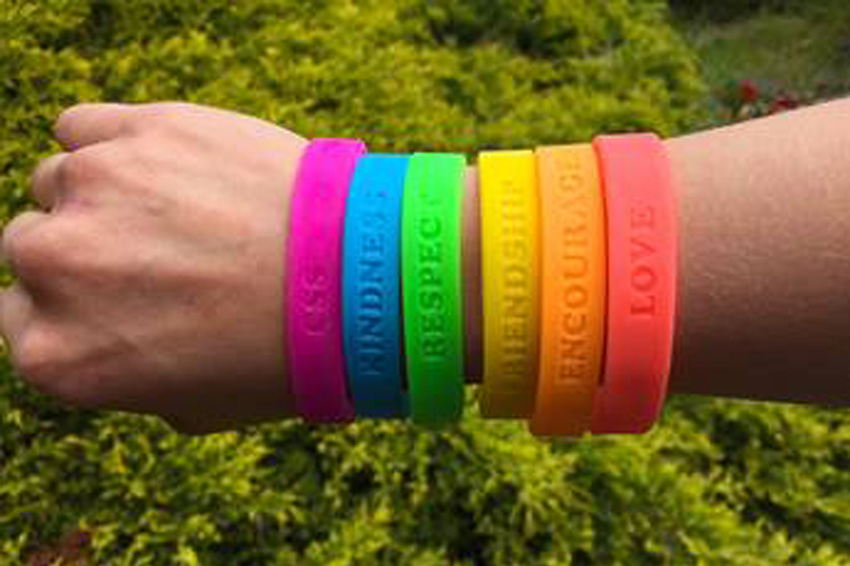 Camp Solomon Schechter announces the introduction of a new summer, camp-wide initiative, Derech Schechter (The Schechter Way). The program is a spin-off of the phrase derech eretz (respect), which is a cornerstone value of CSS. With Derech Schechter, the camp aims to promote mensch-like (a person of integrity and honor) behavior in their campers and staff to create the most inclusive environment possible.
"We are aiming to provide our campers with the tools that are needed to identify specific behaviors that can make them feel uncomfortable and the language to help them address those behavioral issues," says Assistant Director Josh Niehaus. "We want to help our campers be the mensches we know they all are."
The Derech Schechter program is being generously funded by the Stan & Ethel Katz Briller Jewish Education Fund at the Oregon Jewish Community Foundation and is being developed in partnership with the Anti-Defamation League.
"Josh has been collaborating with ADL Regional Director Hilary Bernstein, who provides expertise on empowering young people to act as positive allies for each other," says CSS Executive Director Sam Perlin. "Together, they are creating a host of unique cabin bonding activities, structured nightly debriefs and roleplaying games designed to help campers empathize with one another, work cooperatively and foster self-reliance. Hilary is excited and honored to be working on Derech Schechter, and she will be coming down to camp three times over the course of the summer to train our staff, work with campers and help us refine the program as we go."
The Derech Schechter program will be woven into Camp Solomon Schechter's 2015 summer theme –V'ahavta l'reiacha kamocha (love your neighbor as yourself) and will incorporate elements of the Foundation for Jewish Camp's Making Mensches: A Periodic Table. "This is a wonderful resource that illustrates a wide array of Jewish values and provides a roadmap to behaving virtuously," says Perlin. "When our campers are acting like the wonderful menches that they are, they will be rewarded with one of five bracelets, which have values written on them in English and Hebrew (Love, Encouragement, Friendship, Respect and Kindness). …Camp is all about fun, but not all fun is created equal. At Camp Solomon Schechter we aim to fuse joy with Jewish values, so we can create the kind of fun that everyone benefits from."
Founded by Rabbi Joshua Stampfer, Camp Solomon Schechter has a 60-year tradition of fun, friendship and Jewish education in the Pacific Northwest. Schechter is located just minutes outside Olympia, WA. The 170-acre wooded facility features breathtaking views of our private lake, where campers can swim and boat.
To read more about Derech Schechter, visit the Camp Solomon Schechter blog.