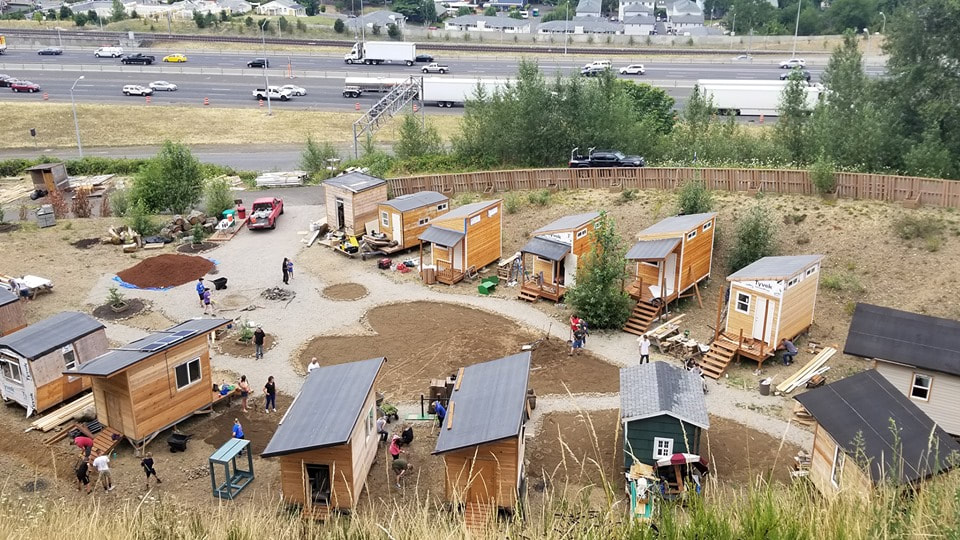 Jewish Portlanders have the chance to literally build a better world. Every week, volunteers can take part in the construction of tiny houses for villages of formerly houseless Portlanders.
Construction coaches will be onsite to supervise all volunteer work, ensuring a safe and meaningful experience for everyone. Also, volunteers don't have to have any previous construction experience and all the tools needed will be provided. All volunteers need to bring is a water bottle and lunch.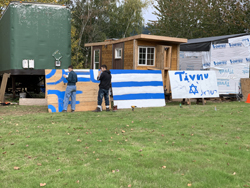 The builds are a joint project with Tivnu: Building Justice, PJA and Cascadia Clusters happening on Wednesdays from 10 am to 3 pm on the soccer field at the Mittleman Jewish Community Center at 6651 SW Capitol Hwy, Portland.
Cascadia Clusters is subleasing a section of the soccer field to build tiny homes on wheels that, once completed, can be moved to other locations where there is a need for affordable, solar-powered, sustainable, high-quality housing.
"Cascadia Clusters is thrilled to have Tivnu's talented construction trainer on site on Wednesdays – working with adults during the day and PJA middle schoolers from 3:30-5:45 pm," says Andy Olshin founder of Cascadia Clusters. "I am hoping we can continue this in 2020!"
Volunteers need to pre-register and can sign up at tinyurl.com/TivnuWednesdayBuild. For more information, call 503-232-1864, or email Erik@Tivnu.org.
Cascadia Clusters is also holding a "House Concert" to support Cascadia Clusters and local musicians on Friday, Dec. 13 from 6:30-9:30 pm at 3728 NW Thurman St. in Portland.
Tickets are $125 per person. For more information, or to purchase tickets, visit cascadiaclusters.org/support.