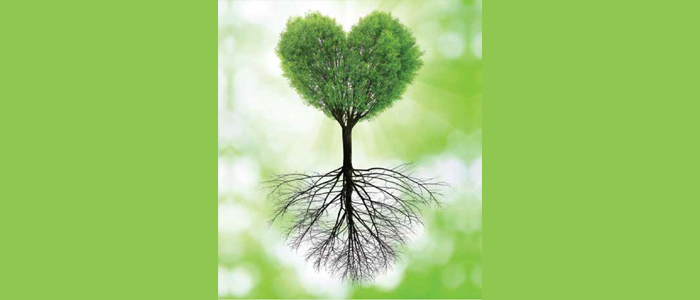 Oregon Jewish Community Foundation has created a new program designed to instill the tradition of giving at a formative time in a young person's life.
B'nai Tzedek Teen Charitable Giving Funds encourage teens to become involved in tzedakah by establishing an OJCF fund for Jewish charitable giving at the time of their bar or bat mitzvah. Opening a B'nai Tzedek fund gives bar and bat mitzvah youth a chance to play a part in improving their community and the world. These funds are a perfect complement to the bar and bat mitzvah vision of our youth becoming engaged and caring members of our Jewish community for life.
"OJCF is excited to expand support of our community teens with these new funds, and to celebrate the work of our synagogues, as well," said Julie Diamond, OJCF president and CEO. "These youth funds can create an experience of giving that will last a lifetime, and inspire teens after their bar and bat mitzvahs to participate in Jewish life and community."
OJCF is joining many other community foundations that offer these funds such as Kansas City, Memphis and Phoenix. The foundation will collaborate with synagogues around the state to promote the program to their b'nai mitzvah students.
Youth can invite friends and family members to make contributions for all sorts of mitzvahs, from bar and bat mitzvah to graduation and for other accomplishments. The family can include the fund on the bar and bat mitzvah invitation sharing the opportunity to give in honor of the teen's bar or bat mitzvah.
Participants must complete a Youth Fund Enrollment Form, which will be available on the OJCF website in October.
To learn more about the program, visit ojcf.org or call OJCF Collaborative Giving Program Coordinator Sonia Marie Leikam at 503-248-9328.
PROGRAM OVERVIEW:
Youth of a minimum 12 years of age and/or family contributes $250; program sponsor contributes $250 match.
Youth makes grants annually up to 10% of the fund per year to Jewish organizations located in Oregon and SW Washington, or to Jewish communities where they live during or after college.
The fund exists up to age of 25; at that time, the fund holder could convert to a Donor Advised Fund, which has a minimum $1,800 or $5,000 requirement for granting privileges; participants without the required minimum can discuss other options with OJCF. If fund has been inactive for five years, OJCF will close the fund and add the balance to B'nai Tzedek Sponsor Fund for future support of Youth Funds.
Grants will be made once a year – OJCF sends youth a reminder that will include a list of Jewish nonprofits for their consideration.
OJCF will offer teens and parents opportunities for philanthropy discussions, values explorations and more.