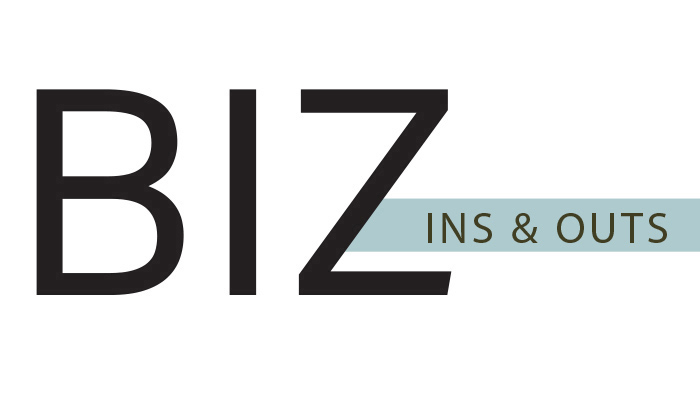 Beit Am hires Rabbi Phil Bressler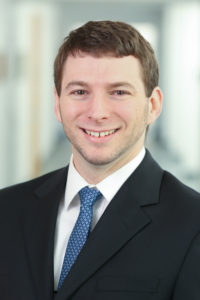 Rabbi Phil Bressler has joined Beit Am to serve as the religious leader for the Mid-Willamette Valley Jewish Community.
Rabbi Phil arrived in Corvallis on July 15 with his wife, Amanda, and 3½-year-old daughter, Penina. With the birth of their son, Judah, born in Corvallis Aug. 18, the family can now claim an Oregon native in the family.
Rabbi Phil was ordained in June 2018 after attending the Rabbinical School of Hebrew College in Newton, MA. He graduated with a B.A. in Jewish, Islamic and Near-Eastern Studies from Washington University in St. Louis in 2006. Music has been an important part of Phil's life from an early age. He is an experienced song leader, having worked at several Jewish camps and religious schools.
"I learned to value pluralistic Judaism while studying at Hebrew College, where I learned a great deal from teachers and colleagues whose approaches to Judaism were different from mine," he says. "Engaging with differences has helped me to refine my own Judaism and be better prepared to encounter others on their unique Jewish journeys."
541-207-3643 | rabbi@beitam.org | beitam.org
NCSY announces Camp Kesher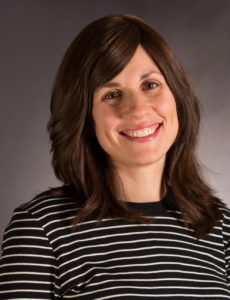 Camp Kesher, NCSY's newest summer program in Oregon, is an end-of-summer, sleep-away camp for Jewish middle schoolers who love the outdoors and are striving to reach new heights.  Camp Kesher offers current 5th– to 8th-graders the opportunity to spend a week connecting with nature, their peers and their Jewish heritage. Camp will run Aug. 12-18, 2019.
Oregon NCSY Director Meira Spivak will serve as camp director for the first summer.
Kesher is the Hebrew word for connection. The new camp is designed to connect campers with their local environment, Judaism and each other.
Camp Kesher is located on Mt. Hood at Government Camp in a four-floor lodge. Camp Kesher includes white water rafting on the Deschutes River, alpine sliding at Skibowl, an overnight camping experience, hiking, sports, team building exercises, creative art, Jewish cooking and more.
Registration on the website is $500 through Nov. 1 and $600 thereafter.
campkesher.ncsy.org | meira@ncsy.org | 503-757-3037
Federation announces new hires, promotions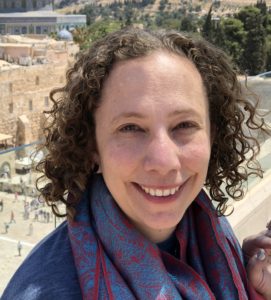 The Jewish Federation of Greater Portland has added three new staff members and promoted four employees.
Jodi Garber Simon is the new director of marketing and communications. Jodi brings rich experience in marketing, communications and media relations to federation. Jodi, who grew up in New Mexico, married Portland native, Neil Simon. Together they have traveled all over the world, living in Texas; New Mexico; Washington, DC; and Copenhagen, Denmark. Jodi and Neil have three children who attend Maayan Torah Day School. The couple have deep connections to Kesser Israel, and their son, Riley, is a fourth-generation B'nai B'rith Camper.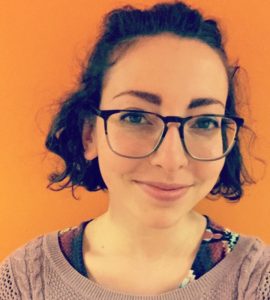 Nadine Astrakhan is federation's new development associate. Nadine comes with a history of customer-focused roles within both the for-profit and nonprofit sectors, most recently with the Girl Scouts of Oregon and SW Washington. In her position as development associate with JFGP, Nadine uses her experience as a campaign assistant, spearheading various forms of fundraising communication. She is also the main contact for young adult engagement, including the PDX Pathways leadership mentoring program.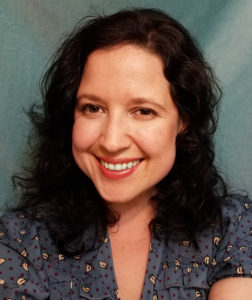 Nava Sherwood, the new program administrator, will work behind the scenes managing federation program offerings. Nava has worked and volunteered for nonprofit and community-building organizations in a variety of roles since middle school.
"The Jewish Federation is delighted to welcome these three excellent professionals to our team," says JFGP President and CEO Marc N. Blattner. "Each brings a unique skill set and expertise to our work. Most importantly, each has a deep love and passion for strengthening our Jewish community."
In addition to the new hires, four staff members have new assignments:

Bob Horenstein has served for 24 years as the director of the Jewish Community Relations Council. Seven years ago, he also became director of allocations. With the current political divide in our country, the need for stronger relations with state and local government officials, challenges of BDS and anti-Semitism, and the ongoing debate about Israel, Bob will now focus solely on his JCRC work.
Wendy Kahn has been promoted to associate director of financial resource development. This new expanded role will place her in charge of the day-to-day operations of federation's Campaign for Community Needs, in addition to maintaining her role as director of Women's Philanthropy.
Caron Blau Rothstein has served as federation's director of community engagement and special projects for seven years, during which she guided efforts to establish Rachel's Well and the Jewish Free Loan of Greater Portland. Caron's new assignment is director of planning and allocations as well as lead coordinator for federation's centennial trip to Israel.
Laura Renner Satushek, who many knew as the voice and friendly face of the Jewish Federation office, has been promoted to campaign administrator with oversight over federation's new upgraded database system.
jewishportland.org | 503-245-6219
Chabad releases community survey results
Just before Rosh Hashanah, Portland-based, data-driven creative and media agency R2C Group released a Jewish Community Report based on a survey sponsored by the Chabad Center for Jewish Life. The survey was completed by the R2C Group pro bono for the Portland Chabad Center.
The quantitative survey was distributed via email invitation and made available for direct access online; it received an average sample size of 400 respondents per question.
Of the data analyzed within the Portland community, R2C Group found that:
In Judaism, both education and family are highly valued, and levels of continuing Jewish education are a major predictor of an adult's involvement in the Jewish community.
Jewish traditions are very much alive in the home, regardless of synagogue attendance.
A majority of respondents said that to them, being Jewish has more to do with culture and tradition than religion and ancestry.
The culture of communal support is strong with a large majority of respondents contributing to two or more Jewish organizations annually.
"We are grateful to R2C Group for helping us to understand our constituents on an even deeper level," says Rabbi Motti Wilhem.
chabadoregon.com | rabbimotti@chabadoregon.com
Amanda Solomon joins OJMCHE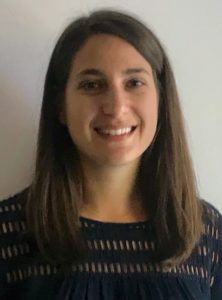 The Oregon Jewish Museum and Center for Holocaust Education has hired Amanda Solomon as museum and Holocaust education manager. Amanda recently received her master's degree in Holocaust and Genocide Studies from Stockton University. Amanda began her career as a middle school math teacher.
After she went on the March of the Living, an educational program bringing individuals from around the world to Poland and Israel to study the history of the Holocaust, Amanda realized she wanted to return to education but within a museum setting.
During summer 2017, Amanda was accepted as a Warren Fellow, attending a weeklong professional development workshop for educators at the Holocaust Museum Houston. She also participated in a Peacebuilding Institute in Rwanda hosted by Never Again Rwanda; she received education from prominent figures in government and NGOs and visited key sites where extreme violence occurred during the genocide. In addition, as part of a school study tour, she went to the Netherlands and France with three local Holocaust survivors.
Amanda is currently working on her thesis, entitled From Warsaw to Baltimore: Escaping World War II and Contemporary United States Ghettos.
503-226-3600 |ojmche.org
TBI hires Jody Kirtner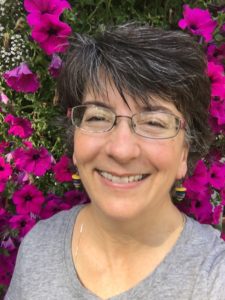 Jody Kirtner is the new programs and communications manager at Temple Beth Israel, a Reconstructionist congregation and a center for Jewish life in Eugene.
Jody and her husband, Jeff, met while living in Israel. They eventually moved to Eugene, where Jeff grew up, and joined TBI in 1996. Their children attended Talmud Torah and feel a strong connection to the Eugene Jewish community. Jody brings a wealth of professional experience and knowledge of the TBI community to the position. She will be staffing the Membership Committee, working with Welcomensches, assisting with programming, and directing internal and external communications.
Jody's background is in natural resource conservation and computer mapping. She spent 30 years conveying information through software, maps, graphics, websites, reports and educational materials. She worked in several fields: transportation planning, natural resources, telecommunications and website development.
Jody@tbieugene.org | 541-485-7218 ext. 103 | tbieugene.org
B'nai Brith Camp hires Max Ruzi
B'nai B'rith Camp has hired Max Ruzi as assistant BB Day Camp Portland and youth engagement director. Max grew up in Phoenix, where he learned that Arizona summers were way too hot. He spent his childhood summers at Jewish sleep-away camp. Max attended the University of Oregon and went to camp every summer working as a counselor. These formative camp experiences inspired him to join the Family and Human Services program at University of Oregon, from which he received a Bachelor of Science degree.
He began work as URJ Camp Newman's camper care coordinator, working with licensed clinical social workers to make camp an inclusive environment and a place for everyone. He then worked as a temple youth director and with Camp Newman's youth engagement team in the Bay Area.
Max moved to Portland and spent the summer at BB Day Camp Portland, where he strummed a guitar for the campers every day. He looks forward to planning fun year-round activities for local youth.
mruzi@bbcamp.org | bbcamp.org