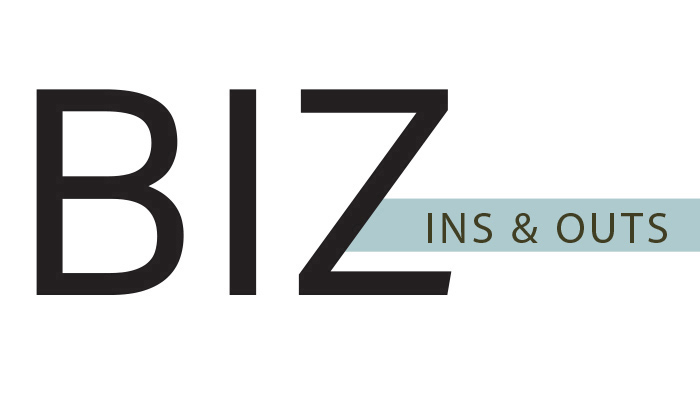 Cedar Sinai Park enhances finance and operations management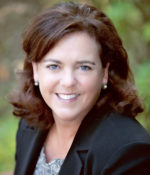 Cedar Sinai Park has enhanced its finance and operations management, starting with the appointment of Julie Norton Stewart as chief financial officer. Julie has nearly 20 years financial management experience including significant finance roles with Providence Health and Services and The Regence Group.
Julie brings not only health-care-related finance expertise, but also a solid background in operations and risk management, as well as an entrepreneurial bent. In addition to experience with Providence and The Regence Group, Julie served as a senior financial analyst at Intel. Since 2006 she has been a co-owner of Academy Theater, a popular Montavilla neighborhood theater..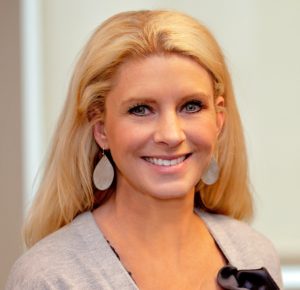 Stacey Quintana, a certified public accountant with 20 years of experience, has joined CSP's Finance Department as controller. Stacey, a native Oregonian, has served as a controller for the Portland Clinic and organizations in other diverse fields.
Cedar Sinai Park also hired Pamela Michalowski as a performance improvement professional, focused on quality improvement and patient and resident satisfaction. As both a registered nurse and a certified professional in health-care quality, she brings extensive training and experience in health-care quality improvement, including roles at three major health-care organizations.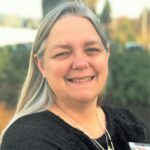 "These strong health-care finance and performance professionals are a tremendous asset to our new, larger campus and expanded operations," says Cedar Sinai Park CEO Martin Baicker.
Cedar Sinai Park was founded in 1920 as Jewish Old People's Home. Today the organization offers the state's largest assisted-living community, Rose Schnitzer Manor; a new, state-of-the art post-acute rehab center, Robison Health & Rehabilitation; Sinai In-Home Care; and Oregon's first Green House model of small, homelike settings for long-term care. Cedar Sinai Park also provides affordable housing with services for people with low incomes or special needs.
cedarsinaipark.org
Beth Israel hires development director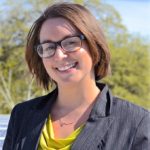 Jackie Volkoff is the new director of development at Congregation Beth Israel. Jackie attended University of California-Santa Barbara for her undergraduate studies and UC-Berkeley for graduate school. She is currently enrolled in a nonprofit management master's program through John Hopkins University.
She recently relocated from Northern California to Portland and is appreciating the cooler weather and actual seasons. Jackie found her niche in nonprofit development shortly after graduate school and hasn't looked back since. She has extensive experience in grant writing, grant management, measuring impact and working closely with donors to bring their philanthropic visions to fruition.
Jackie is grateful for the professional development offered at CBI and is thrilled to leverage her diverse development experience to help advance the synagogue.
Founded in 1858, Congregation Beth Israel has been affiliated with Reform Judaism since 1879. Located at 1972 NW Flanders, the congregation has more than 850 member units (individuals and families).
jackie@BethIsrael-pdx.org | bethisrael-pdx.org
Steven Wilker elected vice-chair of Classroom Law Project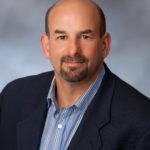 Tonkon Torp LLP partner Steven Wilker has been elected vice-chair of Classroom Law Project, a nonprofit that prepares 100,000+ students across Oregon to become engaged and informed citizens in a democratic society.
Classroom Law Project provides quality professional development for 1,000+ teachers to run civics programs including We the People constitution teams, Mock Trial and Project Citizen Showcase.
Wilker is co-chair of Tonkon Torp's Litigation Department and Information Privacy & Security Practice Group and a member of Intellectual Property and Financial Services & Investment Management practice groups. Wilker also serves on the board of directors of Classic Wines Auction and on the Lawyers Committee for ACLU of Oregon.
Wilker, his wife, Lainie, and daughters, Hannah and Callie, are members at Congregation Beth Israel.
Edison High School welcomes new president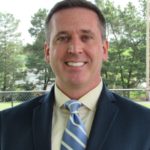 Edison High School welcomes Dr. Sean Preston as its new president. An educator and school leader with 22 years of experience, Dr. Preston obtained a bachelor of social science education from the University of Georgia, and went on to complete two master's degrees and ultimately his doctorate degree in educational leadership at Liberty University.
His noteworthy achievements include designing the cutting-edge Odyssey Project in partnership with Microsoft, an educational resource that focuses on a blended learning assisted technology platform to support students in attaining the highest levels of learning and engagement. He has also authored numerous journal articles and is a frequent speaker at educational conferences as an expert communicating about learning difference strategies and high-quality education. He continues his work conducting research in the field of educational technology and advising Ph.D. students.
Edison High School is the only high school in the Portland/Vancouver metropolitan area specifically dedicated to serving students with learning differences. Some of the learning differences students have are dyslexia, dysgraphia, dyscalculia, nonverbal learning disorders and/or attention deficit/hyperactivity disorder.
spreston@edisonhs.org | 503-297-2336
Bundy's Bagels cart reopens thanks to Bowery Bagels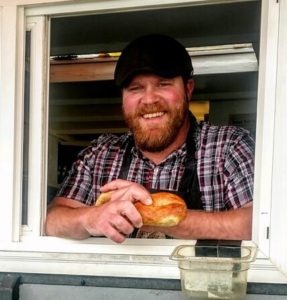 Bundy's Bagels food cart is now back in business on the corner of Hawthorne Boulevard and 33rd Avenue. Bundy's has teamed up with Portland Kosher bagel maker, Bowery Bagels, to ramp up production of its delicious bagels.
Bundy's Bagels cart owner and baker Joel Bundy closed his popular five-year-old cart in September 2018 due to production limitations of working in a cart. On hearing this, Bowery Bagels' owner Michael Madigan reached out to Bundy and offered him the opportunity to keep making Bundy's delicious bagels at Bowery's 5,000-square-foot, state-of-the-art kosher production bakery in the North Portland Kenton neighborhood.
"Portland needs more good bagels, not fewer," says Madigan. "It seemed a shame to see a well-regarded fellow bagel maker disappear due to his success. Joel and I met and agreed that we could collaborate and keep Bundy's in the community."
"This will be an ideal situation," says Bundy of the reopening Oct. 28. "Working in Bowery's bakery will relieve the stress on our cart and enable us to continue to grow. And the door is open to future joint projects with Bowery."
While they are now sharing the same baking facility, Bowery Bagels and Bundy's Bagels will maintain all of their own respective recipes and brand identities.
bundysbagels.com | bowerybagels.com