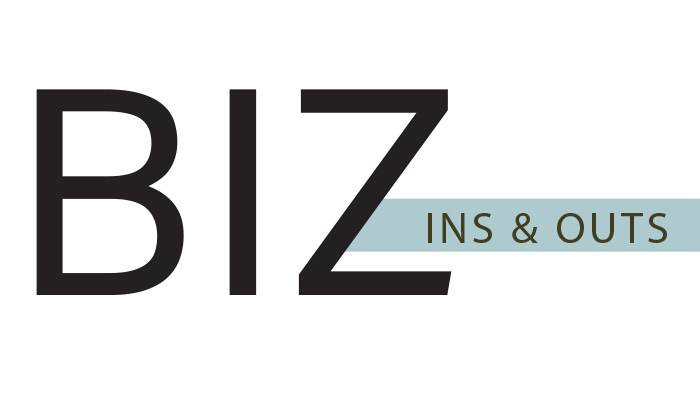 Beth Israel opens family shelter
The Congregation Beth Israel Board of Trustees unanimously approved the creation of an overnight family shelter at Beth Israel to last through the winter months in partnership with Temple member Jordan Menashe, the City of Portland, the Mayor's office and Multnomah County.
Mitzvah House will accommodate about 25 families. Hot meals will be served by professional staff from Beth Israel's kitchen, and families will have a warm, safe, secure and guarded space for the night. Portland Homeless Family Solutions will operate the shelter in conjunction with Transition Projects. The primary space will be the Blumauer Auditorium and perhaps a classroom for students to do homework. The Menashe family, who have provided other shelter locations, are providing logistical and legal advice to CBI.
The Oregon Department of Education reports a 5.6% increase this year in homeless children in the state: 22,541 students without a permanent home. The Portland and Beaverton schools each have more than 1,500 homeless students.
In a message to congregants, Rabbi Michael Z. Cahana, Cantor Ida Rae Cahana, Rabbi Rachel L. Joseph and CBI President Ted Nelson wrote: "Congregation Beth Israel has decided that we cannot stand 'idly by' as these children suffer in cold and dangerous circumstances – sleeping in cars with their families or being turned away from shelters already too full."
Congregation Beth Israel will be the first Jewish institution in the area to house an overnight shelter. The City of Portland will reimburse CBI's expenses.
Although professionals will both run the shelter and keep the campus and grounds safe, congregation members will have volunteer opportunities – to help provide food, tutor students or play games with the children.
bethisrael-pdx.org
BB Camp hires Liz Broberg
B'nai B'rith Camp has hired Liz Broberg as BB Day Camp and youth engagement director to focus on programming in the Portland area.
BB Camp is bringing camp to Portland this summer with a new day camp housed at Congregation Beth Israel. Registration information will be available in January.
Liz was born and raised in Southern California and recently moved to Portland to pursue her master's degree in social work from Portland State University. Her most recent position was as camp director of Camp Wise, along with her work for the past 10 years at the Center for Youth Engagement at Stephen Wise Temple in Los Angeles, where she worked with kids in kindergarten through high school. Liz's camp experience is broad. She also was a counselor for Camp Nai Nai Nai at Capital Camps, an adult camp experience with Moishe House. Liz also volunteered with the Girl Scouts of Greater Los Angeles. Liz received her Bachelor of Science in management from California State University, Northridge. lbroberg@bbcamp.org | bbcamp.org
Mary Raskin certified as madrikha
Mary Raskin of Portland's Congregation Kol Shalom was certified as a madrikha Nov. 10, 2017, when the International Institute for Secular Humanistic Judaism celebrated the graduation of three madrikhim and ordained two new rabbis. A madrikha is a Jewish professional who serves as a community guide, ceremonial officiant, philosophic counselor, educator and movement spokesperson.
Mary was born in Eastern Oregon and raised in Portland, attending Sunday school at Neveh Shalom. She was a camp counselor at B'nai B'rith Camp, a Sunday school teacher at Beth Israel and Shaarie Torah, and a swimming teacher at the Mittleman Jewish Community Center.
She is a mitzvah program teacher and participates in the ritual committee. She represents Kol Shalom at the Society for Humanistic Judaism, of which she is vice president.
"As a madrikha, … I am inspired by the people I serve: intercultural couples who want a Jewish wedding, bereaved families comforted by a funeral service that respects all their cultural beliefs, b'nai mitzvah parents who appreciate that all the cultural heritages of their child are honored and all those who are new to Humanistic Judaism," says Mary.
Mary is a rabbinic student in the International Institute for Secular Humanistic Judaism rabbinic program and is also pursuing a Master of Arts in Jewish studies through the Spertus Institute for Jewish Learning and Leadership.
503-459-4210 | kolshalom.org
Weinstein issues life planning workbook
A new survey released Dec. 1 by DHM Research in Portland found that only 13% of Oregonians have a life plan that they have committed to in writing and use to help guide them through their lives. Former Nike executive Lee Weinstein has released a workbook, Write, Open, Act: An Intentional Life Planning Workbook, to enable people to build a visual Intentional Life Plan and chart their plan in less than a day.
Lee was featured on the November 2016 cover of Oregon Jewish Life (orjewishlife.com/lee-weinstein-reclaims-his-heritage). He and his wife, Melinda, invented the Intentional Life Planning process in 2000, soon after they were married and were discussing where they wanted to live and what they wanted to do with their lives.
"It was clear we had another 40 or 50 years left to live. Suddenly we realized we could – and we should – plan our moves," Lee explains. "If life were a project like the kind you're asked to complete at work or school, and you knew you had a limited time to get it done, wouldn't it make sense to develop a plan?"
This led them to create a highly visual Intentional Life Plan – a timeline filled with dreams and goals – that the couple has updated every year since. They have taught the method in workshops across Oregon. The book brings life planningto a wider audience to explore on their own. It is available on Amazon for $24.95.
WriteOpenAct.com
Fourth doggie daycare in the "Zone"
BarkZone, a full-service doggie daycare, grooming and boarding business, just opened its fourth and most comprehensive site since 2003, when owner Eric Simpson first zoned in on meeting the needs of man's best friend.
The open house for BarkZone Bethany (1815 NW 169th Pl., Bldg. 5, Ste. 5050, Beaverton) on Dec. 2 drew more than 270 people to tour the 8,050-sq.-ft., 10-room facility. BarkZone partnered with Oregon Friends of Shelter Animals to adopt out three pups and, with its new neighbor the Oregon Food Bank, to collect donations for those in need.
Bethany BarkZone offers daycare rooms for small and large dogs, grooming, boarding, self-wash stations and "luxury suites" for pampered pups. Eric, 45, his wife, Dr. Dana Kostiner Simpson, and their two young children are members of Congregation Neveh Shalom.
Eric is an Intel technical program manager, Beaverton School Board Director for Zone 3 and assistant track coach at Sunset High School (his alma mater). He started his Hillsboro site with one employee 14 years ago. He now has 35 staff members at his four facilities, which daily serve more than 200 dogs. The other BarkZones are in Montavilla and Lake Oswego.
503-533-4396 | bethany@barkzone.com | barkzone.com