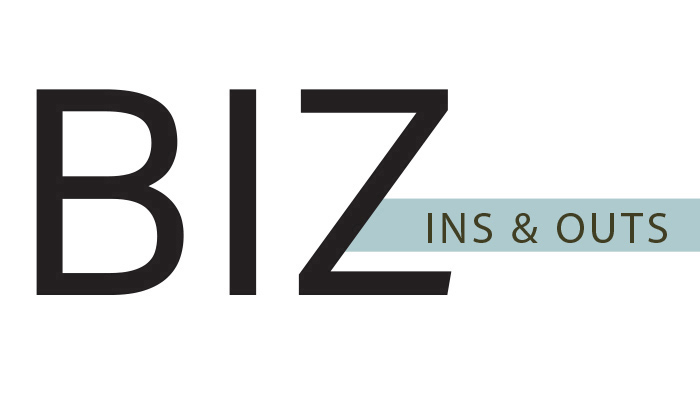 Sinai In-Home Care names Rachel White program director
Rachael White joined Sinai In-Home Care as program director on Dec. 15, 2017. This subsidiary of Cedar Sinai Park is a nonprofit, licensed. comprehensive in-home care agency serving seniors and people with disabilities in the Portland metropolitan area.
Racheal's career in health care started with the U.S. Navy as a corpsman on a medical/surgical ward. Being a corpsman means being a "jack of all trades" and includes experience in ICU, pediatrics, labor and delivery, emergency medicine, disaster preparedness and administrative duties. From there she went on to work in dialysis as a home health aide. After her service, she returned to school and obtained her Bachelor of Science in health-care administration.
"I feel very fortunate to be part of Sinai In-Home Care," says Rachael. "While not at work, I enjoy spending time with my children exploring the beautiful state we live in – hiking, fishing and finding new places to eat."
For short or long periods, Sinai In-Home supports individuals and their families to enable clients to remain comfortably at home. An experienced care team of nurses and caregivers provide reliable care coordination, personalized plans, assistance with daily activities, hands-on care and medication administration.
503-542-0088 | rwhite@sinaicare.org | SinaiCare.org
JFCS names Ruth Scott interim executive director
Ruth Scott joined Jewish Family & Child Service as interim executive director effective Nov. 1, 2017.
After more than 30 years as a nonprofit executive, Ruth now focuses primarily on interim executive directorships and change management as principal of Ruth Scott Consulting. Her recent projects include strategic planning with the World of Speed Motorsports Museum, council development with iUrban Teen, board planning and development with Animal Aid, and assistance to the Oregon City Main Street program in preparing for the successful passage of its Economic Improvement District.
Most recently, Ruth was interim executive director at Lift Urban Portland, where she focused on revenue diversification and partnership development, and interim executive director at the Oregon Energy Fund (formerly HEAT Oregon), where she helped assess and restructure this crucial community organization.
Ruth served as president of Innovation Partnership from 2000 to 2015 and is a former chair of the Institute for Portland Metropolitan Studies at Portland State University.
JFCS provides social services that improve the lives of adults, families and children in the Jewish and general communities. JFCS helps vulnerable Portland-area residents including seniors, people with disabilities, and individuals and families lacking basic necessities.
503-226-7079 | RScott@jfcs-portland.org | jfcs-portland.org
P'nai Or hires spiritual leader
P'nai Or of Portland has hired Baruch (Bruce) Morris as the congregation's interim spiritual leader while they continue to look for a permanent rabbi. Baruch has been a member of P'nai Or since its earliest days. He worked closely with founding Rabbi Aryeh Hirschfield, z"l, and considers Reb Aryeh his spiritual mentor.
Baruch is in the last year of a comprehensive cantorial ordination program with Aleph: The Alliance for Jewish Renewal. As part of his training, Baruch spent a semester in Israel, served for two years as High Holidays hazzan at Kol Haneshama in Sarasota, FL, and has led services, holiday celebrations, and officiated at bar mitzvahs and other life-cycle events at many congregations in Oregon, California and Hawaii. Baruch is married to Cassandra Sagan, a professional maggid (Jewish storyteller), writer, artist and educator. Between them they have five children and three grandchildren.
P'nai Or (Faces of Light) celebrates the divine image reflected in the rich tapestry of individuals and families – LGBTQ, interfaith, Jews by birth and Jews by choice – who journey with us.  They are a vibrant, egalitarian Jewish Renewal congregation founded more than 20 years ago.
503-248-4500 | hazzan@pnaiorpdx.org | pnaiorpdx.org
Marisa Reby joins BB Camp staff
B'nai B'rith Camp welcomes Marisa Reby to their professional staff team as the new assistant development director. Marisa comes from an extensive Jewish communal and development background. She will be responsible for supporting and executing fundraising strategies.
Marisa was born and raised in Cleveland, OH. She received a bachelor's degree at Indiana University and a Master's in Social Work from Washington University in St. Louis. Marisa and her family relocated to Portland in 2015 from St. Louis, MO. Marisa has been a Jewish communal professional for well over a decade and most recently worked at Congregation Beth Israel, where she and her family are active. Marisa and her husband, Alex, are the parents of two future BB campers, Micah and Noah. In her spare time, Marisa enjoys exploring the Portland area and the amazing restaurant scene.
BB Camp, located on Devil's Lake near the Oregon coast, also offers a day camp in Lincoln City. This summer it will also offer BB Day Camp in the Portland area.
503-345-9464 | mreby@bbcamp.org | bbcamp.org
B'nai B'rith Camp welcomes new president and board
Stuart Kronick has completed his term as president of the board of B'nai B'rith Camp. Stuart served as president of the board since 2016. Incoming President Jordana Levenick has been a part of BB Camp since her youth.
Sarah Gassner, Miles Newmark and Felicia Rosenthal have finished their terms on the board.  BB Camp welcomes incoming board members Erika Freundlich, Jamie Hogland and Adam Nemer.
BB Camp offers a range of activities including arts and crafts, dance, Jewish enrichment, Israeli culture, Shabbat celebrations, high-ropes course, climbing tower and zip line, out-of-camp trips, wakeboarding, kayaking and hydro-tubing. BB Camp is a JCCA independent camp member and accredited by the American Camp Association.
bbcamp.org
Jared Goodman receives arts grant for "The Jewish Project"
Jared Goodman, the conceptual ice cream artist and storyteller of Morgan St Theater, has been awarded a Regional Arts and Culture Council project grant for "The Jewish Project."
Jared's popular dessert theater pop-ups, under the title Morgan St Theater, combine live entertainment with handmade ice cream desserts. This one-man show will include his personal stories of being a Jew, exploring themes of identity, Jewish history, secularism versus traditionalism, the writings of Abraham Joshua Heschel and some Klezmer music, too. The project aims to host seven performances throughout the Portland metro area, specifically aimed at non-Jewish communities.
Jared wants to combat the spread of anti-Semitism through storytelling and ice cream. Each course will be served with a handmade ice cream dessert, inspired by the history, flavors, emotions and textures of each presentation.
Jared created "The Jewish Project" as a reaction to Trump, white supremacy and the rise of anti-Semitism in mainstream America. While Jared ultimately wants to tour this show beyond Portland, ideally to small communities around Oregon, the RACC grant funds shows only in the Portland area for now. He intends to launch the show in the fall of 2018.
For updated information, visit his website and join his mailing list.
info@morgansttheater.com | morgansttheater.com
Edie Rogoway launches women's business directory
Attorney Edie Rogoway announces the launch of her Portland women's online business directory:  Edie's List.
Edie is a second-generation Oregonian, proud Jew, criminal defense attorney, wife, mother, lover of Stevie Wonder and fierce feminist.
She created Edie's List as a centralized resource for herself and others. The list continues to grow with more than 100 women to date including many from the Jewish community (roughly a third of the list).
"I'm still trying to fill a lot of categories, especially women in the construction field and other male-dominated industries, but we have an incredible inaugural group of women," says Edie.
Her goal is simple: to promote and support women in every trade and profession and to make life a little easier for her 11-year-old daughter, Georgia.
She is grateful to the generations of women who paved the way, including her mom, Laurie Rogoway – a wonderful role model who taught her everything she knows about being a working mom. She is also grateful to the "two greatest girl-power men who ever were": her husband, Nathan, and her dad, Bert, 88, who can be found most mornings promoting the list at the MJCC.
Edie's List has limited space available. Contact Edie to be added to the list.
503-750-3480 | edie@edielaw.com | edieslist.com
Teri Patapoff departs Cedar Sinai Park
Cedar Sinai Park Development & Marketing Manager Teri Patapoff has been with CSP for more than five years. She has moved on to the role of major gifts officer with the Portland Community College Foundation.
She began at CSP part time, supporting the capital campaign. Over the years Teri has supported the mission of CSP through event planning, donor relations, and managing the development and marketing staff.
CSP is a nonprofit organization that provides residential and community-based care to seniors and adults with special needs. Services are provided through a broad-based continuum of care that can be tailored to individuals' unique needs, and in a manner based on Jewish values of secure, supportive, loving and stimulating environments.
The PCC Foundation is a nonprofit organization that expands access to education. PCC Foundation mobilizes private support for student scholarships and educational programs.
pcc.edu/foundation | cedarsinaipark.org
Barbra Gilman brings life-changing business to Oregon
For more than three decades, Barbra Gilman has helped grateful clients nationwide change their lives. She recently relocated to Portland from New York to be near her daughter. She's now exploring the local Jewish community and says she'd "like to be a contribution by introducing the amazing body of cutting-edge work I facilitate!"
She wants clients to experience life free from hidden blocks undermining life's joy and abundance.  One client calls Barbra "a combination of therapist, coach, teacher, Jewish mother, best friend, angel and comedian!"
Barbra is a certified access consciousness facilitator and founder of The Quick Change Artist: Shift your energy, change your life! She offers pragmatic tools and techniques coupled with her intuition – enabling adults and children to create new possibilities by clearing their conditioning and limiting thoughts and feelings.
A keynote speaker at many conferences on successful personal and business development through consciousness, Barbra has also hosted the radio show "Conscious Choices."
She authored The Unofficial Guide for Living Successfully on Planet Earth and soon-to-be published Whatever It Takes. Barbra developed conscious parenting for a new paradigm and served as director of family education for Neale Donald Walsch's Heartlight Education.
929-777-0873 | Barbra@BarbraGilman.com
JPRO offers free, confidential advice
A year ago JPRO Network board and staff set out to reimagine ways to serve the professionals who power JPRO organizations. JPRO's network includes 160 organizations (including the Jewish Federation of Greater Portland) and more than 4,000 members. JPRO's mission is to support all those who work for the Jewish nonprofit sector in the United States and Canada. Recent feedback revealed that early- and mid-career professionals need more guidance from seasoned colleagues.
With that data in hand, JPRO set out to build a platform to offer confidential, free, easy-to-access advice to JPRO members. With generous support from the Jim Joseph Foundation, JPRO Network is piloting WellAdvised, which offers JPRO members one-time, one-hour advising sessions on a focused area of career-based inquiry or problem solving.
During a six-month pilot, 14 seasoned professionals will volunteer their time to advise their colleagues. JPRO members can sign up online for a free one-hour advising session on one of 16 topics.
After the WellAdvised session is scheduled, advisees answer a few brief intake questions to enable their advisor to be prepared to help make the most of the advising session. Following the session, advisees are asked to respond to a quick evaluation.
Anyone who works for a JPRO–affiliated organization is a JPRO member and can sign up to Be Advised at jprowelladvised.org/apply/. There are more JPRO pilots in the works.
jprowelladvised.org | ilana@jpro.org