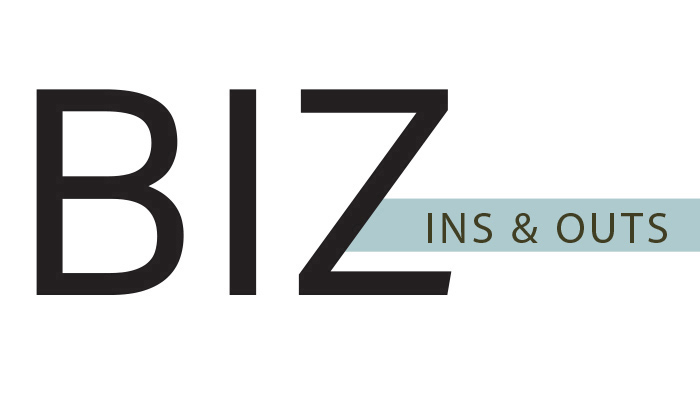 Kimberly Fuson to Lead Cedar Sinai Park
On Aug. 6, long-time Portland resident Kimberly Fuson returned to Oregon to serve as interim executive director for Cedar Sinai Park.
Martin Baicker, who has led the organization since October 2017, is stepping down as CEO to pursue other opportunities in the senior health care industry.
Kimberly has a long history with CSP. She worked for the organization from 2001 to 2013, ultimately serving as chief operating officer. Since that time, she has worked in senior executive positions in California, Hawaii and Nevada adding experience serving critical access hospitals and continuing care retirement communities to her work in independent and assisted living, memory care, skilled nursing, day services and housing.
In this interim role Kimberly says she is "excited to focus on knowing each person served and serving, securing results through organizational development based on person-centered servant leadership, generative governance, mutual accountability, responsibility, inspiration, creativity, kindness, motivation, self-reflection, independence, honesty, trust … and commitment to fun."
Chabad Center opens in Tigard
Rabbi Menachem and Chaya Orenstein recently relocated from Brooklyn, NY, to Tigard to open a new Jewish center as part of the outreach and community-building movement of Chabad-Lubavitch. The couple have two children, Boruch and Yosef.
According to Menachem, the primary goal of leaving behind the easy Jewish lifestyle of Brooklyn was to help Tigard's Jews find each other.
"While exploring the parks and streets of Tigard, Jewish people would come over to me because I'm so visibly Jewish," says the bearded, tzitzis-toting rabbi. "And what I kept hearing from people was, 'I thought I was the only Jew in my neighborhood.' Well, you'd be surprised how many Jewish people live here – and we have so much to share and gain from each other."
Chaya adds, "Our greatest joy, as a couple, is a Shabbat table where people of all backgrounds come together and bond, and are uplifted by our beautiful Jewish traditions. … and our delicious homemade Challah bread … that's important too!"
Rabbi Menachem and Chaya are joining Chabad of Oregon's dozen or so affiliated organizations across the state, as part of a thousands-strong workforce of locally funded Chabad emissaries (known as "Shluchim") who have made a positive impact on Jewish communities around the world.
Tigard Chabad will feature programs including Shabbat dinners, children's activities and more.
971-329-6661 | Jewishtigard.com 
Portland Hillel gets permanent office
Greater Portland Hillel will move into a permanent office space steps from the campus of Portland State University.
"The new office space will allow both staff and students to have a Jewish home of their own on PSU's campus for the first time in their 11-year history," says PDX Hillel Executive Director Hannah Sherman.
"The new office space will be fully functional in time for students to arrive back to campus this Fall, allowing Greater Portland Hillel to further engage with Jewish students on campus and inspire the Jewish future."
503-867-3646 | pdxhillel.org
PJA/MJCC Boards and Officers Elected
MJCC/PJA Executive Committee: (from left) Danelle Romain, Jason Zidell, Amy Blauer, Steven Klein, Marni Glick; and not pictured: Erik Richmond
The executive officers of the Portland Jewish Academy and Mittleman Jewish Community Boards of Directors for the 2019-20 year were elected by the boards at the May board meetings. Elected officers are: Steven Klein, president, Jason Zidell, president-elect, Erik Richmond and Danelle Romain, vice-presidents, Marni Glick, treasurer, and Amy Blauer, secretary.
"We are fortunate to have such a talented and committed team of officers to lead the school and the Center in the coming year," said MJCC and PJA Executive Director Steve Albert.
Other new board members were elected at the groups' June meetings.
In addition to the officers, PJA board members are: Richard Barker, Barry Benson, Joyce Evans, Larry Gloth, Gail Mandel, Carol Richmond, Jonathan Singer, Ahuva Zaslavsky and Jennifer Zeidman.
In addition to the officers, MJCC board members are: Richard Barker, Barry Benson, Joyce Evans, Jonathan Glass, Larry Gloth, Gail Mandel, Carol Richmond, Jonathan Singer, Ahuva Zaslavsky and Jennifer Zeidman.
Chanel Bourdeau new BB Day Camp & Youth Director
B'nai B'rith Camp welcomes Chanel Bourdeau as their new BB Day Camp Portland and Youth Director.
Chanel was born and raised in Portland, graduated from Oregon State University with a Bachelor's degree in psychology. Chanel first joined the BB Camp community in 2014 and feels lucky to call it her second home. Chanel is proud of her experiences working in various Jewish leadership roles at BB Camp, spanning from Counselor to Unit Head to Counseling Director to Social Inclusion Intern, and including volunteering for BBYO. Chanel has a passion for community enrichment and working with individuals of all abilities, which she attributes to her time spent at BB Camp. Prior to Chanel's current position, she was the Housing and Employment Specialist at a local non-profit serving adults with disabilities. In Chanel's spare time, you can find her enjoying live music, exploring the Portland food scene, or at the Oregon Coast with her dog. She is looking forward to spending her summer at BB Day Camp Portland's second year, housed at Congregation Beth Israel.
OJMCHE hires Gail Mandel as Deputy Director
Oregon Jewish Museum and Center for Holocaust Education has expanded its staffing and expertise with the creation of a new position of Deputy Director and the appointment of Gail Mandel. Prior to joining OJMCHE Gail Mandel worked for the Oregon Jewish Community Foundation for eight years, rising to the position of Director of Philanthropy.
"Gail is joining OJMCHE at a pivotal moment in our history. As we continue to grow and expand in the stature of our exhibitions and programs, and in education outreach Gail's philanthropic capability and museum background will be a great asset. With Gail's experience at OJCF, she brings a wealth of knowledge about our community and a deep understanding of our mission. We are extremely fortunate to have her expertise," says Director Judy Margles.
The Deputy Director is a key member of the museum's senior management team who participates in long-range planning and overall management of the museum.
Gail holds a M.A. in Art History and Museum Studies from City College, City University of New York and a B.S. in Journalism from Boston University. Her local volunteerism includes serving on the boards of the Mittleman Jewish Community Center and Portland Jewish Academy.
https://www.ojmche.org/ojmche.org